Let RPiKit Teach You How to Program with Raspberry Pi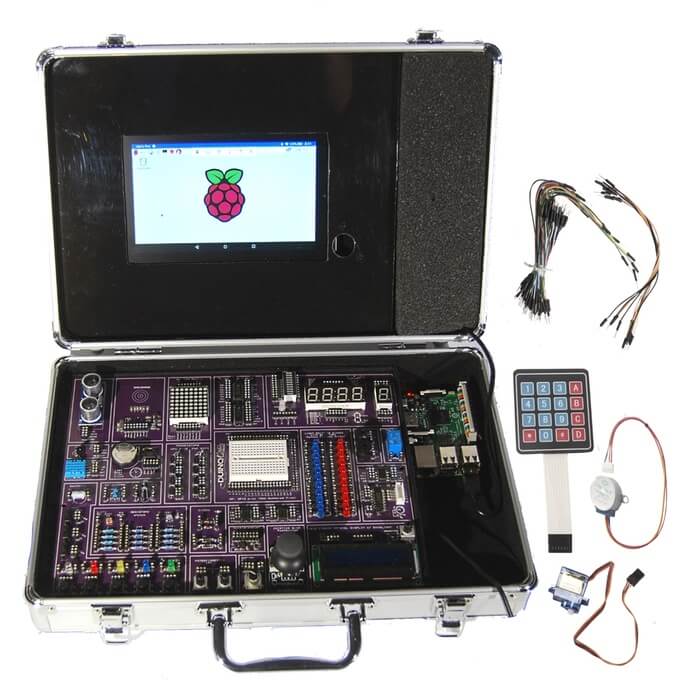 The popularity of Raspberry Pi is already a known factor to makers worldwide, and there is certainly no shortage of successful projects developed with Raspberry Pi. However, not everyone can have a smooth start with Raspberry Pi without some assistance since electronic prototyping often involves complicated wiring and some basic knowledge of designing electronic patterns. So there is always a market for toolkits that help beginners get familiar with Raspberry Pi. Judging from his previous success with an Arduino learning kit called Duinokit, Dan Alich decides to design another toolkit that will help all Raspberry Pi enthusiasts enjoy their time developing electronic projects through Raspberry Pi.
What you need to know about RPiKit 
Alich partners with kit suppliers to turn Raspberry Pi into a "plug and play" circuit board that does not require soldering. For those who wish to build a project that with other components, which are available separately. The standard RPikit comes with a 7″ Android tablet that can  be used as a wireless display, but if you prefer your own device, it is also possible. In case you want a wired display, the kit also supports HDMI connection.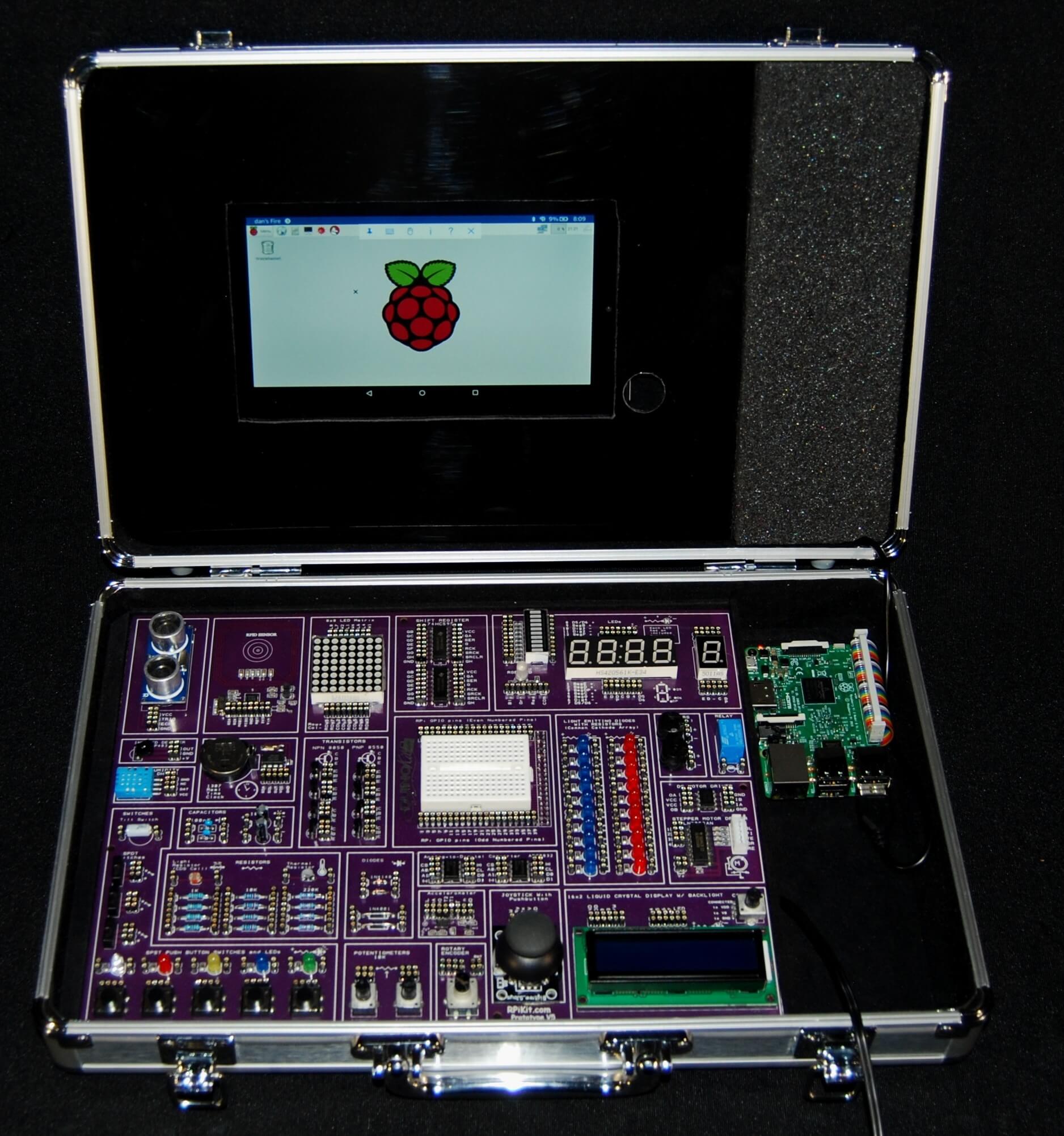 The kit also includes series of tutorials that teach makers how to use components in different programs. They plan to continue enriching their tutorials through an online forum, and ultimately, he hopes customers can incorporate what they learn from these tutorials into their personal projects.
As you may have already read on our blog, there are other similar tools that can help makers have an easier time with electronic prototyping. Some products that we have previously featured include RoutaBoard, the Arduino Learning Board, and BreadBro. However, RPikit is definitely the first of its kind that is fully dedicated to projects using Raspberry Pi. If you are interested in learning more about the kit, why not check out RPikit's complete profile on Kickstarter. And if you think you can benefit from the kit, remember to show some support by backing the kit, as it has 1 more day to raise funds.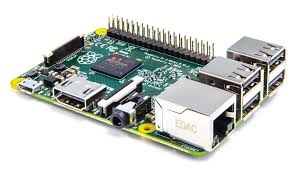 We hope you find this product interesting and perhaps useful. As always, we welcome any input from our readers, so please feel free to leave your suggestion in the comments. We will come back with more interesting projects in the coming weeks, so stay tuned.