Putting IoT to the Plow for Smarter Farming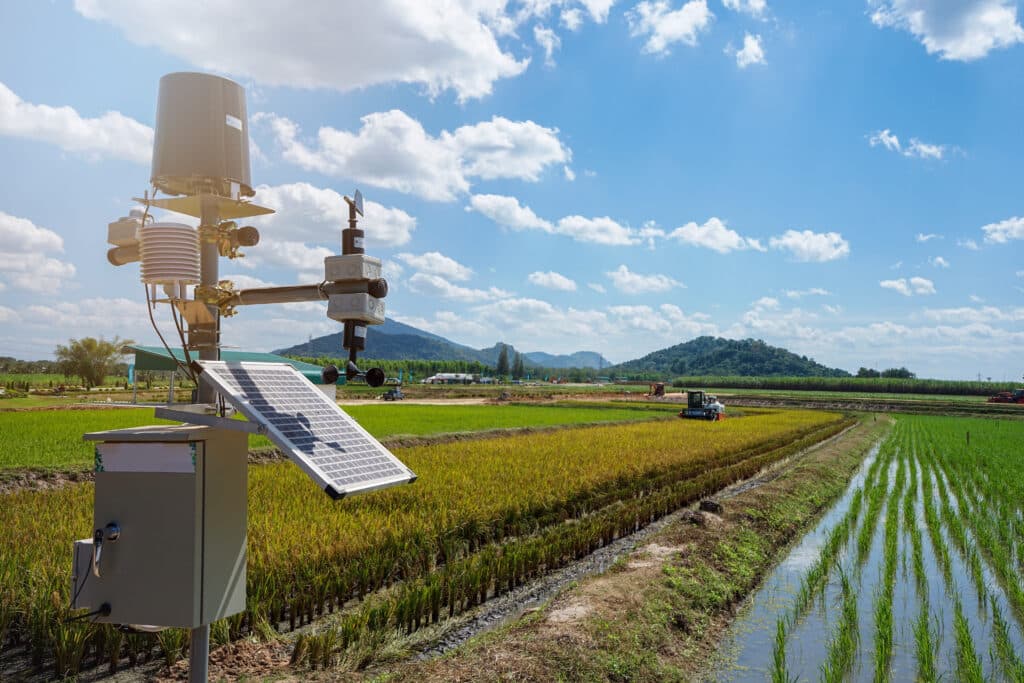 Farmers can make educated decisions and enhance practically all aspects of agricultural operations by employing IoT sensors to gather machine and environmental data. Additionally, IoT in agriculture can be utilized to automate farming practices, maximize resource utilization, and reduce risk.
The wisdom that comes from understanding significant weather conditions has always helped with environmental and agricultural management decisions and today's farmers go a step further to employ data from soil and weather monitoring stations in addition to a multitude of other metrics to make the most of all tools at their disposal when working the land.
Increased Productivity and Predictability
In order to increase productivity and predictability, IoT in agriculture uses sensors, drones, and robots that are connected to the internet and can work automatically to complete tasks and collect data.
Agriculture automation and robots, also referred to as agribots, are beginning to get the attention of farmers due to rising labor needs and shortages worldwide. Agribots are now more well-known thanks to recent developments in sensor and AI technology that allow machines to learn from their surroundings while being able to work around the clock, improving production efficiency and lowering the industry's dependency on manual labor.
Contrary to conventional agriculture, precision agriculture enables actions to be determined per square meter or even per plant, as opposed to having to determine the appropriate action for each individual field. Predictions should always be based on experience and observations, and now, with such acute observations over an extended period, it becomes easier to identify the key factors that lead to a more bountiful yield. With smart farming, plants (or animals) are given precisely the care they require after being identified with remarkable accuracy using the most up-to-date technology in the form of GPS, sensors, ICT, and robotics. These technologies provide much needed data to help with both operational decisions in the field and strategic decision-making back in the office on issues such as water management, fertilizer application, pest management, and harvesting. This enables production to be optimized and encourages work that is more sustainable.
● Automation combats rising labor needs and shortages worldwide.
● Plants (and animals) are provided with the exact care they need by way of smart farming.
Precision Farming with Specific Sensors
By analyzing the data of numerous environmental elements that have been recorded by sensors, AI systems can help farmers conduct soil analysis to recognize the beginning of plant diseases and pests and control the fertilization, irrigation, and chemical spray systems accordingly.
Up to 50% of water is lost owing to overwatering brought on by traditional irrigation systems and procedures that are inefficient. The remedy is intelligent irrigation technology. Smart sprinkler controllers can automatically adjust run hours and watering schedules to suit particular landscape requirements.
Sensors that convert temperature and humidity into electrical signals make it possible to measure temperature and humidity with ease. Temperature and relative humidity in the air are typically measured by temperature and humidity transmitters, which then convert the data into electrical signals or other signal types in accordance with predetermined rules and output the device to an instrument or software to satisfy users' needs for environmental monitoring.
Some sensors can even measure UV, IR, light intensity, CO2, atmospheric pressure, soil pH, and soil EC, in addition to temperature and humidity, helping farmers better understand local conditions and increasing crop yield.
A New Age in Agriculture
Ten thousand years after the domestication of plants and animals, agriculture is undergoing yet another transformation. TECHDesign can provide you with access to the resources you need to create solutions that address specific problems in your sector and move smoothly into the 21st century.