Let RoutaBoard Make Prototyping Easier than Ever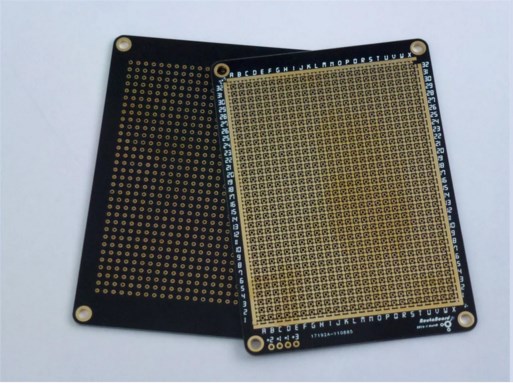 We all know how hard electronic prototyping can be, as all the complicated wiring and design patterns make it easy to go wrong. Imagine if there is a circuit board that simplifies electronic prototyping and makes it more intuitive than ever, would you be willing to invest in such product? I would, and in fact, there is already one such board attempting to raise fund on Kickstarter right now. It is RoutaBoard from KnivD. Let's see how special and different it is.
An evolutionary electronic prototyping board 
RoutaBoard is said to be an electronic prototyping board that does not require any wire and can create any reliable and high-quality board within minutes through a small soldering iron that comes with the kit. You may be wondering, how does that work? First of all, RoutaBoard has numerous 2.54mm holes like any other prototyping boards. The secret lies in the unique pattern of trace between holes. To be more exact, each hole connects to a small cell of traces and pads named Routacell.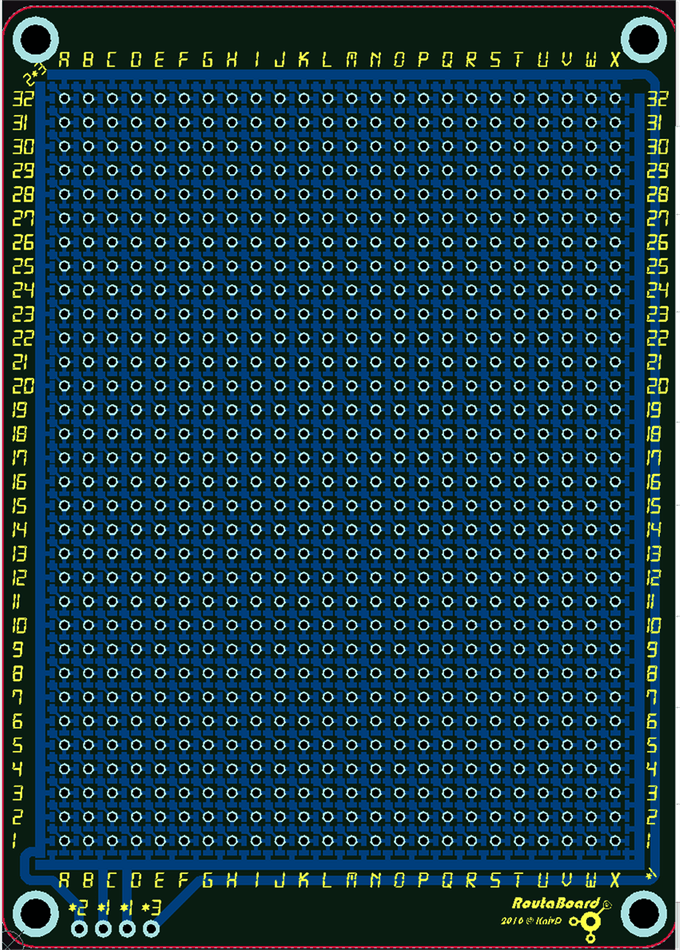 The board's surface is covered by countless Routacell and users can use a small solder to connect a hole with other neighboring holes. The number can go up to 8 holes to form an array. One of the many advantages of RoutaBoard is that users can accomplish routing without doing any cutting, so it can be reused over and over again. Apart from the array-style routing, users can also follow the "bus" traces on the board for three kinds of general routing.
If you are building a prototype that does not require complicated design, RoutaBoard also has a single-sided version for simpler prototypes. Users can also choose from different sizes of RoutaBoard based on the number of Routacell that they will need. So it all depends on how complex your project is, RoutaBoard offers solutions for all kinds of needs.
That's not just about it. RoutaBoard also comes with its own programming language, which describes any prototype board in simple text form. In order to let users have great experiences with RoutaBoard, the RoutaBoard team also releases a computer-based software, RoutaEdit, that can help users to create their ideal layouts. It offers a visual experience of designing the layout of your prototype board that you may never experience with other boards before.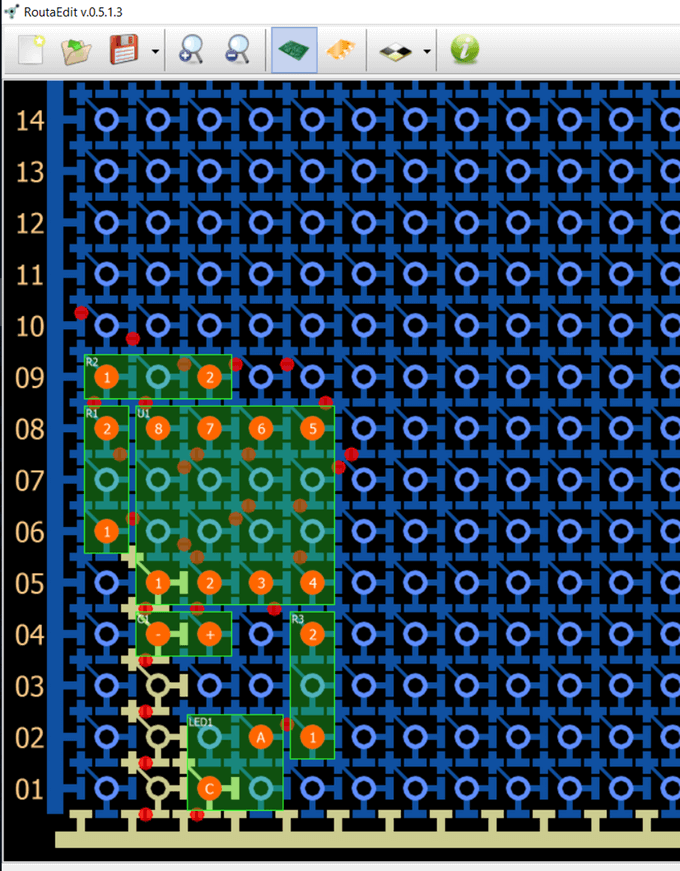 Interested in learning more about the magical electronic prototyping board? Then you definitely have to check out their profile on Kickstarter, and if you think the RoutaBoard is something you would like to personally own, why not show some support by backing them up on Kickstarter?
And if you come across any product that you think we should not miss, please feel free to share them with us. As always, stay tuned and we will come back with more brilliant products on Kickstarter.