See how BreadBro Makes Hardware Development Easier for You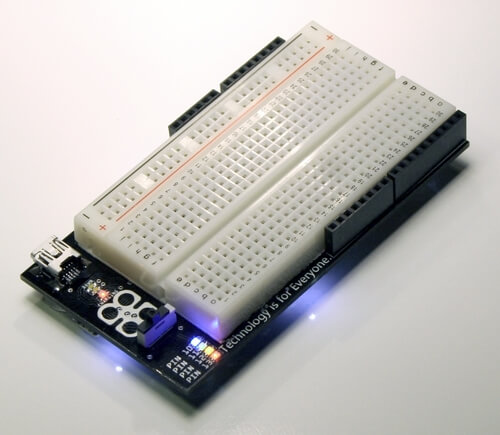 It is no secret that skills for hardware development have become essential tools for people across different professions, and it has in fact been included in school curriculums in some countries. Thanks to Arduino, the threshold for hardware development has been lowered tremendously. But the truth is, even with the wide compatibility of Arduino, it can still take beginners some time to figure out how to use the popular development board properly. That is why TechDesign believes that BreadBro can be a potential solution that makes hardware development truly accessible for everyone. Now let us find out the secrets behind BreadBro's magic power.
A smart breadboard for beginners 
Aiming to serve the need of STEM educators and makers who are just about to kick off their first projects, BreadBro is a smart development board that is not only compatible with Arduino software and programming languages like Scratch, but it also ensures that the learning process is smooth. Its main feature is the solderless breadboard that makes building circuits for hardware prototype very intuitive and easy.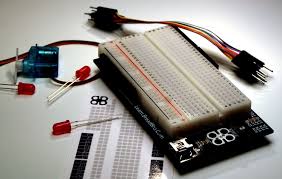 And what exactly inspires the BreadBro team to come up with their development board? They realize how Arduino can still be a bit too advanced for real beginners when they don't have any background knowledge about electronic engineering. The fact that electrical engineering students learn the skills through solderless breadboard makes them decide that it will be a good idea to develop something similar that is compatible with Arduino, but much less complicated.
However, they also know that it will be a lazy work if they simply pair Arduino and solderless breadboard on one mount, so they go for something more thoughtful. They include a guide card in full colors that is perfect for beginners or students that require clear instruction when they first start. Wondering how the guide card works? Users only have to match the card on top of the breadboard and they can begin to match different wires to the correct holes without worrying about messing up the project because they can't correctly match wires with the right holes.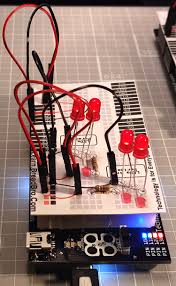 Of course, Breadboard offers more than just the guide card. It also comes with four rubber sticks that prevent any damage to the board and also to fix it to the work area. Additionally, it has 4 LEDs that are under user control and can be used for different teaching purposes. If you, unfortunately, lose a cable, BreadBro also has two different kinds of USB ports that give users more connecting options.
We realize we may not be able to squeeze all the information into this post, so if you would like to get more detail about BreadBro, y0u can check out their profile on Kickstarter and if you really like them, you can even show some support by backing them! As always, TechDesign plans to feature other cool products in the coming weeks, so stay tuned, and in case you have some suggestion for us, don't hesitate to leave them in the comments.