Unlocking the Power of High Performance Computing – HPC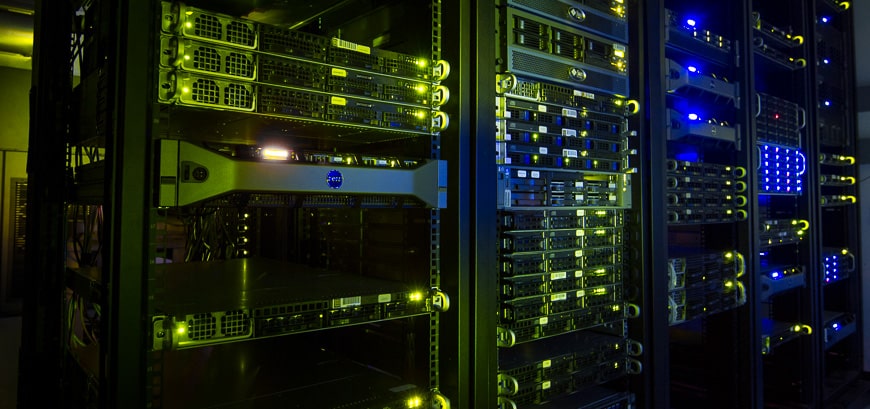 High Performance Computing (HPC) is a term used to describe the use of powerful computing resources to perform complex calculations and simulations at a very high speed and with a high level of accuracy. In recent years, the demand for HPC has grown rapidly across various industries, including science, engineering, healthcare, finance, and entertainment, to name a few.
What is High Performance Computing (HPC)?
HPC can be used to solve complex problems that cannot be solved using traditional computing methods. For example, HPC can be used to simulate weather patterns, predict the spread of diseases, model the behavior of complex systems, and design new products. For instance, it helps in predicting mechanical and thermal properties, understanding material behavior, and creating novel materials with specific qualities in material science and nanotechnology. For financial modeling and risk analysis, it also supports risk management, strengthening financial strategy, and sensible investment choices. HPC is also used to process large datasets and perform complex data analytics.
The need for HPC has grown rapidly in recent years due to the increasing complexity of computational problems. Many industries, such as aerospace, automotive, and energy, are facing significant challenges that require the use of HPC to find solutions. For example, the aerospace industry needs to simulate the behavior of aircraft under different conditions, while the automotive industry needs to simulate crash tests and design new engines.
HPC is also needed in healthcare, where it is used to model the behavior of viruses and develop new treatments. In finance, HPC is used to model market trends and perform risk analysis. In entertainment, HPC is used to create special effects and 3D animations.
How does HPC work?
HPC systems are made up of several components, including servers, processors, memory, and storage systems. These components are interconnected using high-speed networks to create a cluster of computers that work together to perform computational tasks.
The processing power of HPC systems is measured in FLOPS (Floating Point Operations Per Second), which is the number of floating-point operations a computer can perform in a second. HPC systems can perform trillions of FLOPS per second, making them several orders of magnitude faster than traditional computing systems.
HPC systems use parallel computing techniques to divide complex computational tasks into smaller subtasks that can be processed simultaneously. This approach allows HPC systems to perform complex tasks in a much shorter time than traditional computing systems.
From Aerospace to Finance: How HPC is Changing Industries Across the Board
HPC has a wide range of applications across various industries.
1. Aerospace
In the aerospace sector, HPC is essential because it provides a variety of applications that promote innovation, efficiency, and safety. Aerodynamic simulations are made possible by HPC, which improves aircraft designs by lowering drag and increasing fuel efficiency. Additionally, it aids structural analysis, which assesses the durability and safety of aircraft parts. HPC also makes computational fluid dynamics possible, enhancing heat control and engine performance.
It assists in predicting and reducing noise, which results in quieter aircraft. Unmanned aerial systems, satellite systems, and the optimisation of spacecraft trajectories all benefit from HPC design. Overall, HPC equips the aerospace sector with sophisticated modeling and simulation tools, boosting the effectiveness, security, and efficiency of aircraft design and research.
2. Automotive
HPC, which offers a variety of applications that encourage innovation, efficiency, and safety, has a considerable impact on the automotive sector. Through aerodynamic simulations, HPC is crucial for optimizing vehicle designs, reducing drag, and increasing fuel efficiency. These simulations improve the vehicle's overall performance and reduce emissions.
Structural analysis, which evaluates the dependability and safety of automotive components, requires HPC and by utilizing HPC, manufacturers can make materials that are more durable but lighter, increasing vehicle safety without reducing efficiency.
HPC also makes it possible to run computational fluid dynamics (CFD) simulations, which enhance engine performance, cooling systems, and aerodynamics. Furthermore, it encourages the development of ADAS, which makes it possible to test and simulate algorithms for driverless vehicles. This raises the dependability and security of roads.
3. Energy
High-Performance Computing has revolutionized the energy industry, offering a vast array of applications that drive efficiency, sustainability, and innovation. In oil and gas exploration, HPC's computational power enables advanced seismic imaging and reservoir modeling, leading to more accurate predictions of drilling locations and reducing exploration risks.
The development of renewable energy technologies benefits from HPC's ability to perform sophisticated simulations and modeling, aiding in optimal resource assessment and design of efficient solar panels, wind turbines, and energy storage solutions. Nuclear energy research relies on HPC for reactor simulations, advanced material development, and nuclear waste management strategies.
Grid optimization and demand forecasting utilize HPC to balance load, allocate resources, and enhance grid stability. In building design, HPC enables detailed energy efficiency simulations, resulting in sustainable structures and optimized HVAC systems. HPC's real-time market data analysis and risk evaluations are advantageous for energy trading and risk management.
HPC plays a crucial role in developing carbon capture and storage technologies, simulating and optimizing carbon dioxide capture and sequestration methods. With its immense computational power, HPC has become an indispensable tool across the energy industry, driving advancements and ensuring a sustainable energy future.
4. Healthcare
The healthcare sector has undergone a transformation thanks to HPC, which has quickened patient care, diagnostics, and medical research. Faster data analysis made possible by its computer capability has revolutionized the study of genetics, drug discovery, and the understanding of diseases. Large-scale genetic sequencing and analysis are made possible by HPC, advancing targeted medicines and personalized medicine. It drives biological process simulations and modeling, advancing medication discovery.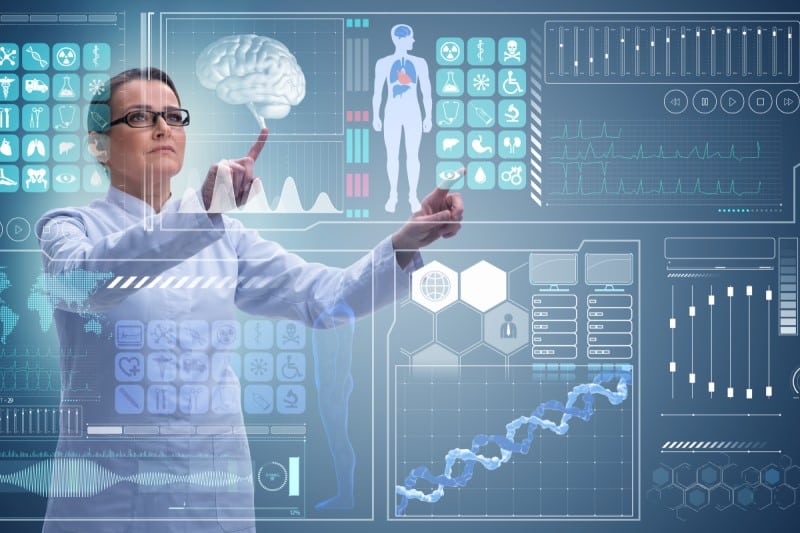 Greater computing power improves the efficiency and precision of processing in medical imaging, assisting in the early diagnosis of disease. Additionally, HPC makes it possible to create sophisticated machine learning algorithms, which supports the creation of prediction models and precision medicine. Ultimately, it enables medical personnel and researchers to advance disease understanding, the creation of new treatments, and better patient outcomes.
5. Entertainment
High-Performance Computing (HPC) has revolutionized a number of aspects of content generation, delivery, and audience involvement in the entertainment business. HPC makes it possible to produce breathtaking visual effects and lifelike simulations for use in movies, TV shows, and video games. It makes it easier to create intricate rendering, animation, and physics simulations, which improves the visual appeal and creates more engaging experiences for viewers and players. HPC is essential for the efficient streaming platforms that provide high-quality video to a worldwide audience. HPC is also essential for content distribution. HPC helps to create recommendation systems and personalized content delivery, allowing for the customization of entertainment to each person's preferences. The analysis of enormous amounts of data from social media, streaming services, and user behavior is also supported by HPC, providing insights for marketers and content providers to raise audience engagement.
Driving innovation and solving problems with HPC
High Performance Computing (HPC) is a fast expanding subject that is revolutionizing a number of sectors by making it possible to handle complicated computational jobs quickly and accurately. Due to the growing complexity of computational problems, there has been a sharp increase in the demand for HPC in recent years. Servers, processors, memory, and storage systems are just a few of the parts that make up HPC systems. These parts are connected via high-speed networks to form a cluster of computers that cooperate to carry out computing tasks.
HPC systems use parallel computing techniques to divide complex computational tasks into smaller subtasks that can be processed simultaneously, allowing HPC systems to perform complex tasks in a much shorter time than traditional computing systems.
Overall, HPC is a critical technology that is driving innovation and helping to solve some of the world's most complex problems. As technology continues to advance, the demand for HPC is only expected to grow, and it will continue to play a vital role in shaping the future of various industries.
➜ Read more technology articles.