EV Charging Report 2023: Insights and Innovations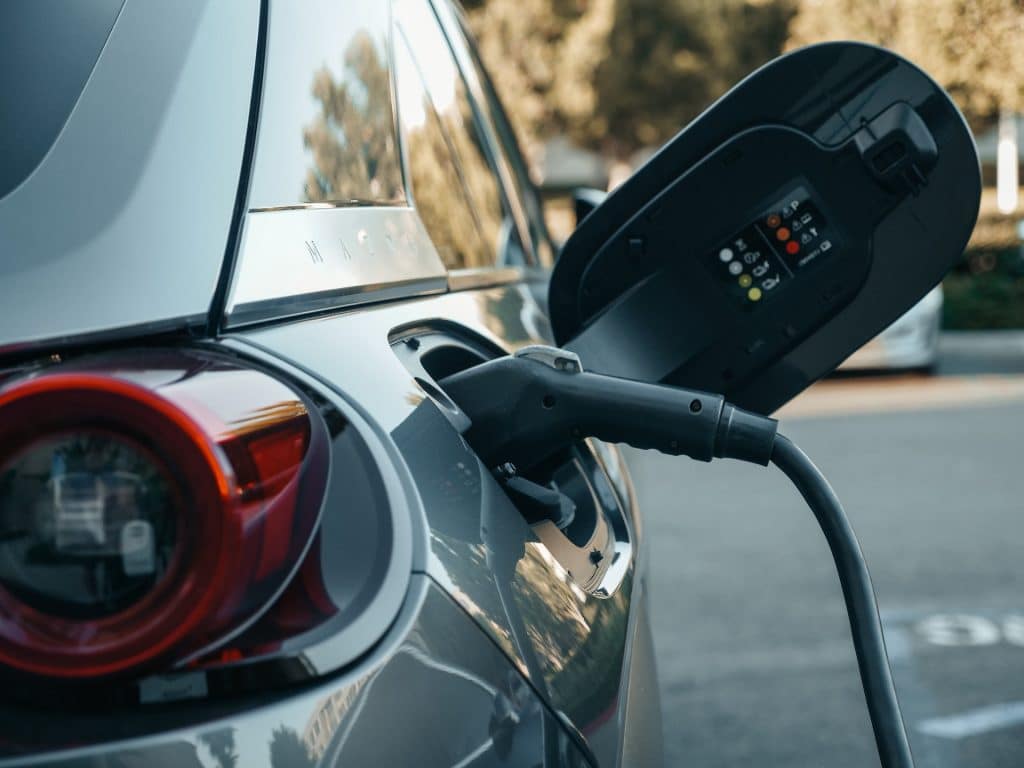 Electric vehicles (EVs) are surging in popularity due to their environmental benefits and cost-effectiveness. As the EV market grows, so does the demand for charging infrastructure. In this article, we delve into the latest developments in EV charging, encompassing market expansion, surging demand, and cutting-edge technologies.
Market Expansion and Demand
The electric vehicle revolution is in full throttle, showing no signs of deceleration. With the EV market experiencing rapid expansion, the appetite for electric cars is soaring, with sales expected to leap by 35% this year following a record-breaking 2022. This explosive growth has catapulted electric cars' market share from a modest 4% in 2020 to a substantial 14% in 2022, marking a remarkable shift in the automotive landscape.
In parallel with the meteoric rise of EVs, the demand for EV charging infrastructure is also skyrocketing. The EV charging market could potentially expand nearly tenfold to meet the charging requirements of an estimated 27 million EVs in the United States alone. The sustained growth in EV sales hinges on the accessibility and affordability of charging infrastructure, whether through private charging solutions at homes or workplaces or the availability of public charging stations.
Norway serves as a prime example of successful EV integration, where the number of battery electric light duty vehicles (LDVs) per public charging point has evolved significantly over the years. As of 2022, with over 17% of LDVs being Battery Electric Vehicles (BEVs), there were 25 BEVs per public charging point in Norway. Generally, as the proportion of battery electric LDVs in the market rises, the ratio of charging points to BEVs decreases. The IEA underscores that as EV market penetration continues to grow, public charging infrastructure becomes increasingly vital, even in nations where private charging options are abundant. As the world accelerates towards a greener automotive future, the expansion of EV charging infrastructure plays a pivotal role in driving the widespread adoption of electric vehicles.
Latest Trends in EV Charging
The electric vehicle industry is undergoing rapid growth, and with it, the demand for EV charging solutions. Here are some of the latest trends in EV charging:
Plug and Charge
The adoption of the Plug and Charge standard is the most significant trend for 2023 in the electric vehicle charging solution market. This technology standard enables a seamless and secure connection between the EV and the charging station, allowing for automatic identification and authorization of the EV.
Smart EV Charging
The proliferation of smart charging stations worldwide indicates that enhancing the user experience is a key trend in the coming years. Smart charging stations offer additional services such as reservation systems, payment options, and real-time data on charging status.
Vehicle-to-Grid Technology
Vehicle-to-Grid (V2G) technology allows electric vehicles to not only charge from the grid but also discharge energy back into the grid. This technology can help balance the grid and reduce the need for additional power generation.
Move to Open Charge Point Protocol (OCPP 2.0.1)
The Open Charge Point Protocol (OCPP) is an open-source protocol that facilitates communication between charging stations and central management systems. The shift to OCPP 2.0.1 is expected to enhance interoperability between different charging stations and management systems.
New Business Models
The EV charging industry is evolving, giving rise to new business models. Some companies offer subscription-based charging services, while others collaborate with retailers to install charging stations in their parking lots.
Advancements in Battery Technology
Another noteworthy trend in EV charging is the development of superior battery technology. Precise voltage measurement helps extend battery life. Measuring up to 20 connected battery cells in series and configuring battery management systems (BMS) with fewer components for high-voltage battery systems with numerous cells connected in series contribute to battery module miniaturization.
Overall, the EV charging industry is poised for continuous rapid growth in the coming years, with a focus on elevating the user experience and expanding public charging infrastructure.
This diverse landscape of charging stations forms the backbone of the electric vehicle infrastructure, catering to different needs and preferences. With AC and DC stations offering their own advantages, consumers have a range of options to suit their requirements.
EV Charging Station Architecture and Types
Electric vehicle (EV) charging stations are available in two main types: AC (alternating current) and DC (direct current). AC stations, although slower, are more widely distributed, forming an essential part of the charging network. Conversely, DC stations offer rapid charging, capable of replenishing an EV's battery in a matter of minutes.
Moreover, the presence of various charging standards like CCS, SAE J1772, and IEC 62196 guarantees seamless connectivity with charging stations, irrespective of the manufacturer. It's worth noting that the EV charging landscape is continuously evolving, with ongoing innovations aimed at further enhancing efficiency and convenience.
Winbond and Nuvoton Innovations
Winbond, a global leading supplier in the NOR flash memory market, positions itself at the forefront of the automotive industry's digital transformation. Winbond's memory products, driven by innovation, facilitate the seamless transition from conventional vehicles to smart, electric, and autonomous EVs.
Winbond's Serial NOR Flash memory has been a staple in automotive applications, offering reliability, speed, and stability. However, as the automotive landscape evolves, the demand for larger code sizes and faster data transmission grows. Winbond has introduced OctalNAND Flash, featuring an impressive 8 I/O ports to meet these demands, enabling lightning-fast communication and low-latency performance. With a maximum transmission rate of up to 240MB/s, this solution perfectly suits high-speed automotive applications. This forward-thinking approach ensures that Winbond's memory products remain not only up-to-date but also indispensable in supporting various EV aspects, including advanced driver assistance systems (ADAS), infotainment, and battery management.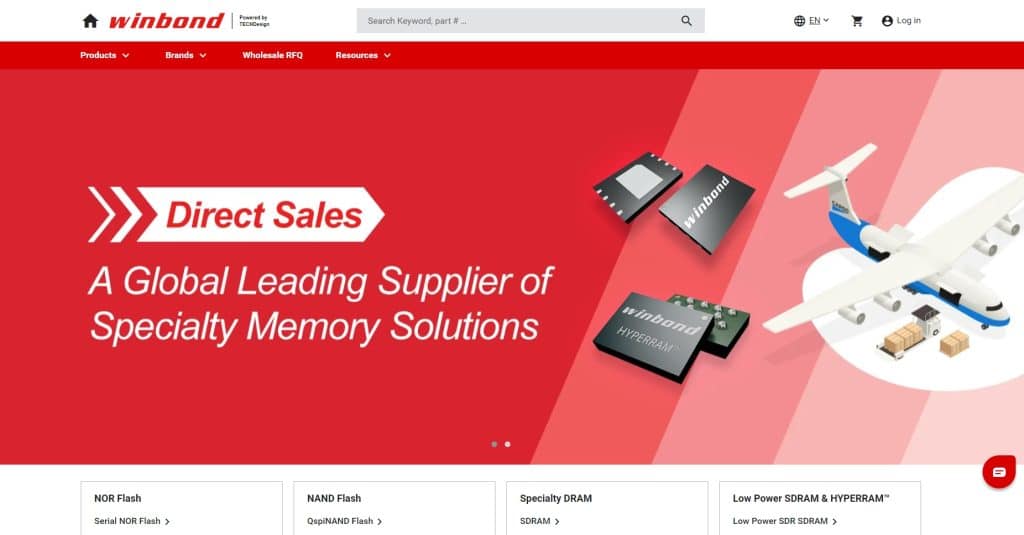 In the dynamic realm of electric vehicles (EVs), Nuvoton's Battery Monitoring ICs (BM-ICs) stand out as a game-changing innovation. These advanced BM-ICs incorporate diagnostic and safety features, excelling in detecting a wide range of battery cell irregularities and BMS failures with remarkable precision (1.5 mV accuracy). This precision significantly contributes to extending battery lifespan, a critical factor in today's quest for sustainable and efficient EV technology.
Moreover, Nuvoton's BM-ICs can measure up to 20 connected battery cells in series, simplifying BMS designs and reducing component counts for high-voltage battery systems. These ICs prioritize safety and reliability, aligning seamlessly with industry standards such as AEC-Q100 and ISO26262 (ASIL-D). They cater to various applications, including Electric Vehicles (EVs), Plug-in Hybrid Electric Vehicles (PHEVs), and Hybrid Electric Vehicles (HEVs). Nuvoton's BM-ICs are poised to reshape the future of EV battery management, ensuring the safety and efficiency of these cutting-edge electric vehicles.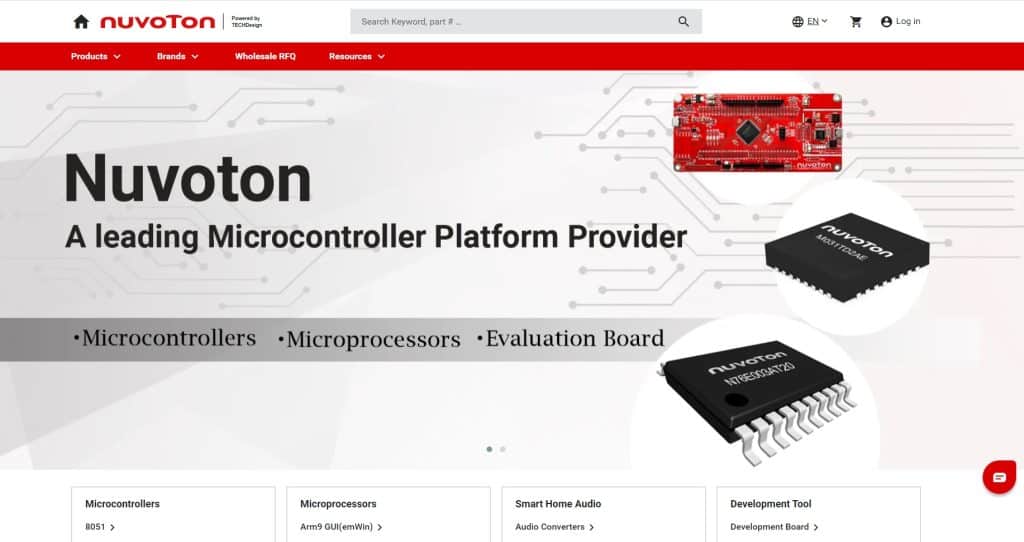 The Road Ahead
In conclusion, the EV landscape is undergoing a profound transformation, driven by surging demand and technological innovations. The rapid market growth and soaring EV sales vividly illustrate a future where eco-friendly transportation takes center stage.
As we embark on this electrifying journey toward sustainable mobility, it's essential to connect with reliable suppliers who can help drive this transformation forward. That's where TECHDesign comes into play.
If you're keen on being part of this exciting shift in the automotive industry, we urge you to get in touch with TECHDesign today. Connect with our trusted network of suppliers, including Nuvoton with their cutting-edge BM-ICs ensuring the safety and efficiency of EVs, and Winbond, offering innovative memory solutions propelling us toward smart, electric, and autonomous EVs.