Unleashing the Power of Li-Fi for Next-Gen Wireless Communication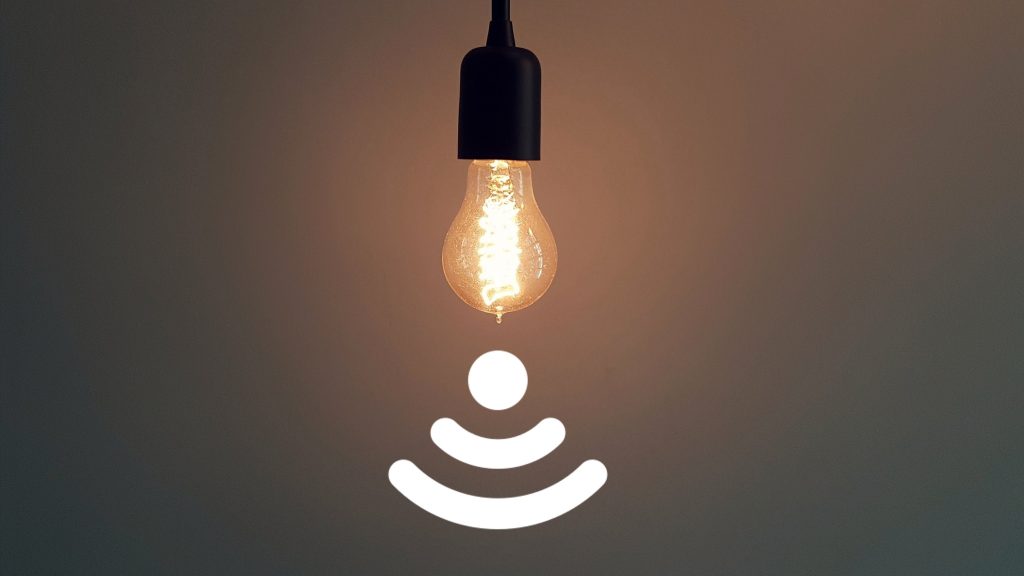 In the age of rapid technological advancements, a new player has emerged on the scene, promising to revolutionize the way we transmit data wirelessly. Li-Fi, or Light Fidelity, is a cutting-edge technology that employs visible light to transmit information, offering an innovative alternative to traditional radio frequency-based wireless communication systems.
The IEEE published the 802.11bb standard for light-based networking in July 2023, an extension of the Wi-Fi specification enabling wireless networking using visible and infrared light rather than the radio spectrum. The standard outlines adjustments to the physical and medium access control layers, allowing wireless networking through light source modulation imperceptible to the human eye.
The Li-Fi specification mandates bidirectional transmission within the 800nm to 1,000nm electromagnetic spectrum range, ensuring a minimum throughput of 10 Mb/s and a maximum of 9.6 Gb/s at the MAC data service access point. By comparison, Wi-Fi operates within wavelengths of 120mm (2.4 GHz) and 60mm (5 GHz), with speeds that vary across versions, including Wi-Fi 6, which reaches up to 9.6 Gb/s, akin to Li-Fi capabilities.
In this article, we delve into the world of Li-Fi, exploring its standards, advantages, limitations, and diverse applications.
Understanding Li-Fi
Li-Fi, short for Light Fidelity, is a wireless communication technology that uses variations in the intensity of light to transmit.
Li-Fi, a term coined by Professor Harald Haas from the University of Edinburgh, is a wireless communication technology that uses light waves to transmit data. Unlike traditional Wi-Fi, which utilizes radio waves to establish wireless connections, Li-Fi utilizes visible light, primarily through light-emitting diodes (LEDs), to transmit data. This technology operates by modulating the intensity of light emitted by LEDs at incredibly high speeds, which can then be detected and decoded by a receiver, such as a photodetector.
The Institute of Electrical and Electronics Engineers (IEEE) has provided a framework for Li-Fi technology, encompassing its various standards. The IEEE 802.15.7 standard, titled "Standard for Short-Range Wireless Optical Communication Using Visible Light," outlines the specifications for Li-Fi communication, defining methods for data modulation, encoding, and error correction. This standard facilitates interoperability and ensures that Li-Fi devices from different manufacturers can communicate seamlessly.
Advantages of Li-Fi
Li-Fi offers a plethora of compelling advantages that make it a captivating contender in the realm of wireless communication. These advantages not only showcase the technology's potential to revolutionize connectivity but also emphasize its unique attributes that set it apart from traditional wireless solutions.
Unparalleled Speed
One of the most compelling advantages of Li-Fi is its remarkable data transmission speed. Li-Fi has the potential to achieve speeds that are orders of magnitude faster than traditional Wi-Fi, reaching gigabit per second (Gbps) levels. This speed can be a game-changer in environments where high data rates are crucial, such as in crowded public spaces or data-intensive industries.
Enhanced Security
Li-Fi offers inherent security benefits due to its utilization of visible light. Unlike radio waves used in Wi-Fi, light waves have a limited range and cannot penetrate walls, which makes it significantly more challenging for unauthorized users to intercept data. This characteristic makes Li-Fi an attractive option for secure communication in sensitive environments like hospitals, government offices, and financial institutions.
Reduced Electromagnetic Interference
Wi-Fi networks often suffer from electromagnetic interference in densely populated areas. Li-Fi, being based on visible light, operates in a frequency range that is less susceptible to interference from other electronic devices, leading to a more stable and reliable connection.
Energy Efficiency
Since LED lighting is a fundamental component of Li-Fi technology, its deployment can lead to energy savings. LEDs are energy-efficient and can be used for both illumination and data transmission simultaneously, making Li-Fi a greener alternative to traditional wireless communication methods.
Limitations of Li-Fi
Despite its promising features, Li-Fi does come with a set of inherent limitations that need to be carefully considered. These limitations, while not diminishing the technology's potential, highlight certain challenges that must be addressed for its widespread adoption and seamless integration into various applications.
Line of Sight
One of the primary limitations of Li-Fi is its reliance on a direct line of sight between the transmitter (LED) and the receiver (photodetector). Any obstruction, such as walls or physical barriers, can disrupt the communication signal. This limitation restricts the deployment of Li-Fi in scenarios where continuous connectivity is required across multiple rooms or spaces.
Limited Range
Li-Fi's range is generally shorter compared to Wi-Fi, making it more suitable for localized applications. While this can be advantageous for secure communication within confined spaces, it may not be as effective for broader coverage areas.
Susceptibility to Lighting Conditions
External lighting conditions, such as ambient sunlight or artificial lighting, can interfere with Li-Fi signals. Adverse lighting conditions may result in decreased signal quality and potentially disrupt communication.
Li-Fi Applications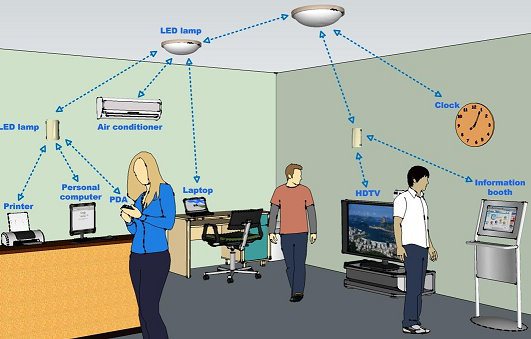 Early adopters of the technology are likely to come from industries where the local radio spectrum is crowded or disrupted by noise, such as education, medical, and retail, while the technology is also expected to appeal to home users due to its low latency and high throughput.
Educational Institutions
Li-Fi can enhance learning experiences by providing high-speed internet connectivity in classrooms and lecture halls. Interactive educational content, video streaming, and online collaboration can all benefit from the increased bandwidth offered by Li-Fi.
Healthcare
Li-Fi's enhanced security features make it an ideal candidate for secure data transmission in healthcare settings. Patient records, medical imaging, and sensitive information can be transmitted safely within hospitals and clinics, minimizing the risk of unauthorized access.
Indoor Navigation and Retail
Li-Fi technology can be employed in indoor navigation systems, guiding visitors through museums, airports, shopping malls, and other large complexes. Retailers can leverage Li-Fi to provide location-based services, personalized advertisements, and interactive experiences for customers.
Smart Cities
As cities continue to evolve into smart urban environments, Li-Fi can contribute to the establishment of efficient and interconnected systems. Li-Fi-enabled streetlights can provide not only illumination but also serve as data hubs, facilitating communication between various IoT devices.
Conclusion
Li-Fi technology holds the promise of transforming the way we communicate and interact with the digital world. Its blazing-fast speeds, enhanced security features, and energy efficiency position it as a formidable contender in the realm of wireless communication. While Li-Fi's limitations must be acknowledged, they do not overshadow the myriad opportunities it presents across various sectors. As research and development continue, Li-Fi is poised to play an integral role in shaping the future of connectivity, ushering in an era of innovation and possibilities.
As Li-Fi continues to illuminate the path toward a new era of wireless communication, we invite you to explore further and stay updated on the latest technological advances by visiting TECHDesign. Discover how these breakthroughs are reshaping connectivity and unlocking innovative solutions for a brighter, more connected future.