Embracing the Future: The Rise of Sustainable Hardware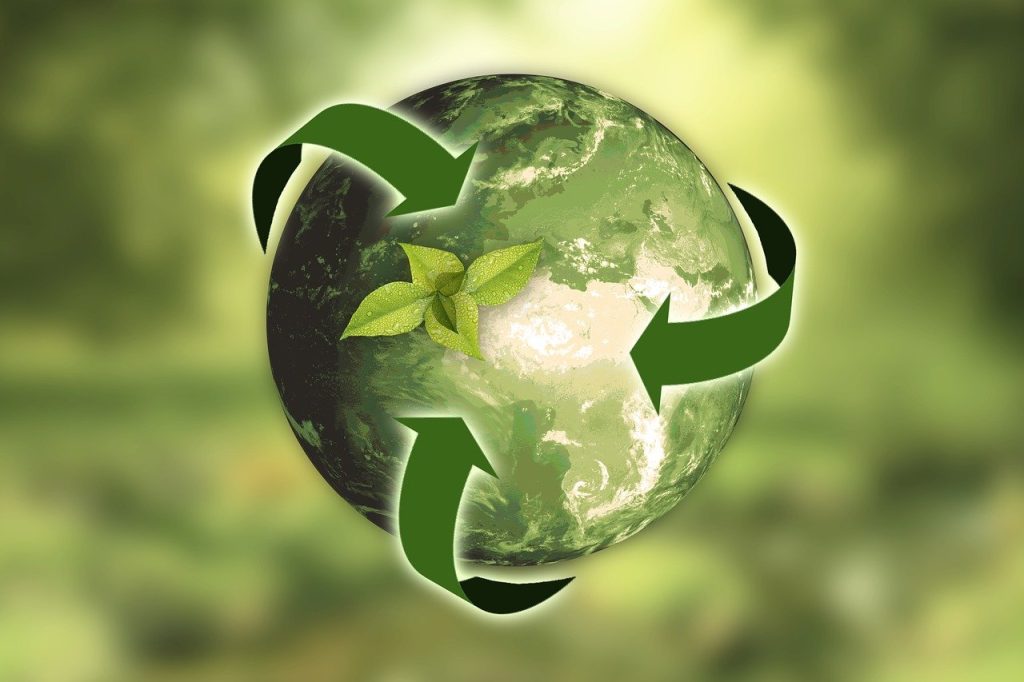 In today's rapidly advancing digital age, where technology is an integral part of our daily lives, the concept of sustainability has gained immense significance. As we become more aware of the environmental impact of our actions, the need for sustainable practices extends beyond just renewable energy sources and eco-friendly packaging. It extends to the very devices we rely on: our hardware. In this article, we will explore the growing importance of sustainable hardware and the positive impact it can have on our planet.
Environmental Impacts of Surging Technology Consumption
The rapid pace of technological innovation has led to a massive increase in the production and consumption of electronic devices. From smartphones and laptops to smart home appliances and wearables, our reliance on technology is ever-increasing. However, this surge in demand for hardware comes at a cost to the environment. Traditional hardware manufacturing processes generate vast amounts of electronic waste, consume significant energy and natural resources, and contribute to greenhouse gas emissions.
The Solution: Sustainable Hardware
Sustainable hardware represents a paradigm shift in the design, production, and usage of electronic devices. It encompasses a range of practices aimed at reducing the environmental impact throughout the entire lifecycle of a product, from raw material extraction to end-of-life disposal. Quite, simply, it signifies a transformative shift in the way electronic devices are designed, produced, and used. Here are some key aspects of sustainable hardware:
Design for Longevity
One fundamental principle of sustainable hardware is designing devices with longevity in mind. This involves using durable materials, modular components, and easily repairable designs. By extending the lifespan of devices, we can reduce the need for frequent replacements and minimize electronic waste.
Energy Efficiency
Energy-efficient hardware design is crucial for minimizing power consumption during both active and idle states. From low-power processors to optimized power management systems, incorporating energy-saving features ensures that devices consume less electricity, leading to reduced carbon footprints.
Responsible Materials
Sustainable hardware promotes the use of responsibly sourced materials. This includes utilizing recycled or recyclable materials wherever possible and reducing the reliance on rare and hazardous elements. Moreover, manufacturers are exploring innovative alternatives to traditional plastics and toxic substances, such as biodegradable or plant-based materials.
Circular Economy
Adopting a circular economy approach is vital to ensure the sustainable management of hardware. This involves implementing strategies for recycling, refurbishing, and reusing electronic devices. By extending product lifecycles and minimizing waste, we can conserve resources and reduce the environmental burden.
The Benefits of Sustainable Design
Embracing sustainable hardware offers a multitude of benefits:
Environmental Impact
By reducing electronic waste, conserving resources, and lowering energy consumption, sustainable hardware significantly reduces the carbon footprint associated with device production and usage. It helps mitigate climate change and preserves natural ecosystems.
Cost Savings
Longer device lifecycles and energy-efficient designs result in cost savings for consumers. Repairable devices, for instance, can extend the lifespan of products and reduce the need for frequent replacements. Furthermore, energy-efficient hardware can lower electricity bills, benefiting both individuals and businesses.
Market Competitiveness
Companies that prioritize sustainable hardware gain a competitive edge in the market. With consumers increasingly demanding environmentally conscious products, businesses that align with sustainable values can attract a larger customer base, enhance brand reputation, and foster customer loyalty.
Nuvoton Technology and Winbond: Driving Sustainable Innovation in Hardware Components
Nuvoton Technology and Winbond are two prominent semiconductor manufacturers that have been dedicated to sustainable hardware solutions. With a shared commitment to environmental responsibility, both companies have developed innovative solutions that address critical challenges in energy efficiency and carbon neutrality.
Nuvoton Technology highlighted its flagship solution, the MA35D1 microprocessor, at the renowned Embedded World 2023 event. This exceptional product embodies Nuvoton's dedication to sustainable development by enabling edge computing object detection through deep learning. By enhancing safety, automation, and efficiency, while simultaneously reducing the reliance on energy-intensive cloud-based processing, the MA35D1 microprocessor sets a new benchmark for sustainable computing solutions.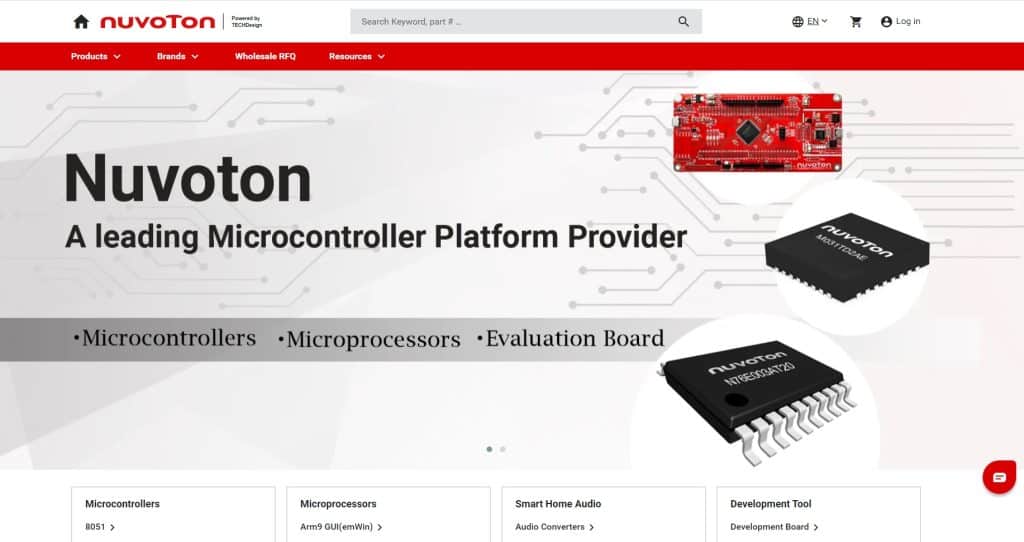 Similarly, Winbond, a global supplier of semiconductors, driving a greener and more sustainable future, offers a range of products that prioritize energy conservation and reduced carbon footprints. Their LTS process, which lowers the SMT temperature and simplifies the manufacturing process, leads to lower carbon emissions. Winbond's 100BGA LPDDR4/4X package saves space and meets energy conservation standards, making it ideal for compact IoT designs. Additionally, their ultra-low power consumption flash memory and HYPERRAM™ contribute to reduced energy usage and enable space-saving device designs.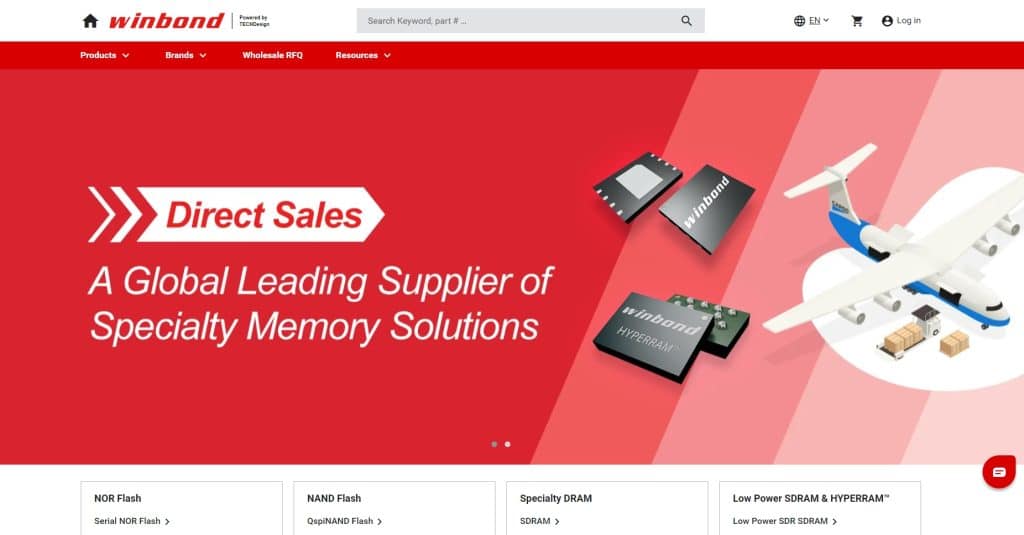 Both Nuvoton and Winbond have both demonstrated their dedication to sustainability through their innovative product offerings and initiatives. By prioritizing energy efficiency, reducing waste, and incorporating energy-saving features, these companies set global standards for sustainable hardware design. Their contributions play a crucial role in creating a greener future for technology while minimizing the environmental impact.
Promoting Energy Efficiency and a Greener Future
In conclusion, the importance of prioritizing sustainable hardware cannot be overstated for consumers, businesses, and policymakers. It sets the stage for a future where technology and environmental sustainability seamlessly coexist. Taking the lead in this endeavor are Nuvoton and Winbond, who not only provide innovative products and initiatives but also offer environmentally friendly solutions with a specific focus on aiding hardware engineers and designers in constructing sustainable hardware.
Choosing sustainable hardware is a vital step towards environmental consciousness. It includes designing long-lasting products, promoting energy efficiency, using responsible materials, and embracing circular economy principles. We must all prioritize sustainable hardware to make a positive impact and create a more sustainable and resilient planet. Let's seize this opportunity to find ways to seamlessly integrate technology and environmental sustainability. And by prioritizing sustainable hardware, we reduce our ecological footprint now and empower future generations to address environmental challenges. It requires collective effort to drive innovation, inspire change, and ensure that technology becomes a force for environmental stewardship.
The transition to sustainable hardware presents a tremendous opportunity to align our needs and goals with the obvious need to safeguard our planet. Together, we can first recognize and then start to embrace this change, to shape a future where technology and environmental sustainability coexist much more harmoniously than ever before.