UDOO X86: A Powerful Development Board for Makers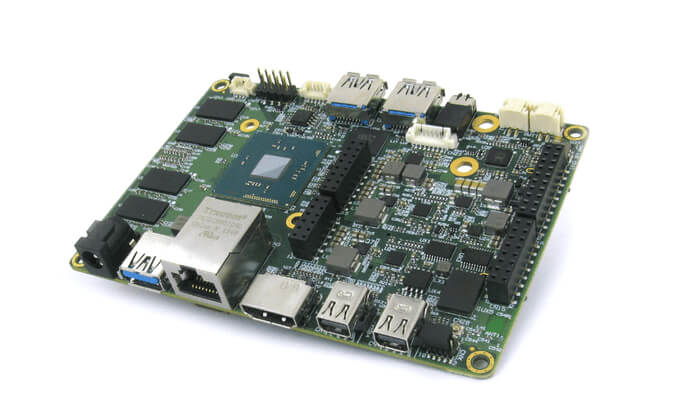 If you still remember, TechDesign wrote about the success of Raspberry Pi and Arduino in the past two weeks. What they share in common are their tremendous popularities among makers, as the majority of maker projects are based on these two popular development boards. However, now they have a formidable competitor, UDOO X86. The new development board from UDOO Board is currently fundraising on Kickstarter, and the selling price starts at USD $89. But what exactly is so special about this new board? Let us explore it together.
The most powerful maker board 
According to the UDOO team, UDOO X86 is as powerful as one PC plus an Arduino 101. They not only make it compatible with Arduino 101 but also allow just any software that can be run on PCs to work with UDOO X86. Users can do a lot with one UDOO X86, from video streaming, graphic editing, to hosting professional development platforms.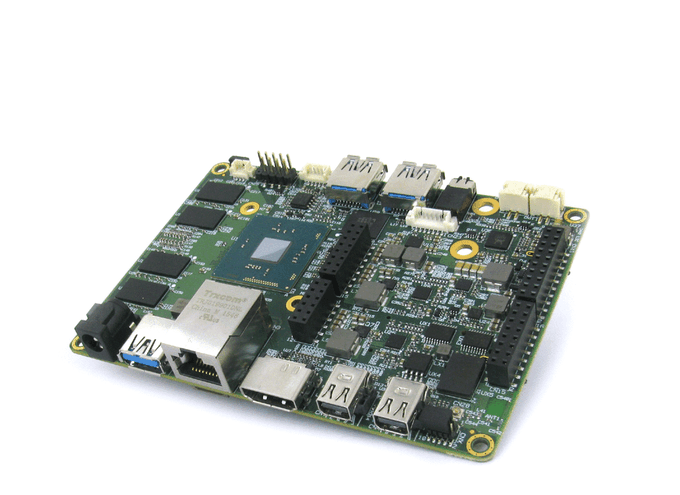 The whole board is built upon the Quad Core 64 bit x86 processors from Intel, which was originally designed for PC domains. Additionally, UDOO X86 has incorporated the latest Arduino 101, including all the upgrades like 6-axus accelerometer and gyroscope and Bluetooth energy-saving connectivity. It is also compatible with all components and programs for Arduino 101. This means that users can replace Arduino 101 with UDOO X86 and still be able to program modules that are compatible with Arduino.
Another unique feature that belongs to UDOO is the connection between the Intel Quad Core processor and the platform that is compatible with Arduino. With X86, the UDOO brings this feature to another level. The built-in microcontroller can now still run when the CPU is not on, and it can wake the processor up through its internal USB connection. What's better is that the board can be booted through multiple methods, from USB3, SATA connector to LAN and Micro SD. With the multiboot configuration feature, comes another feature which is a multi-location storage function.
Its flexibility doesn't just stop there. UDOO X86 is compatible with Linux, Windows or Android operating system. That's not just about it. UDOO X86 also supports multiple connection methods: ethernet, Wi-Fi, and Bluetooth. To make it connectable to Wifi and Bluetooth, users only have to add any existing Wi-Fi/Bluetooth modules on the market to accomplish it.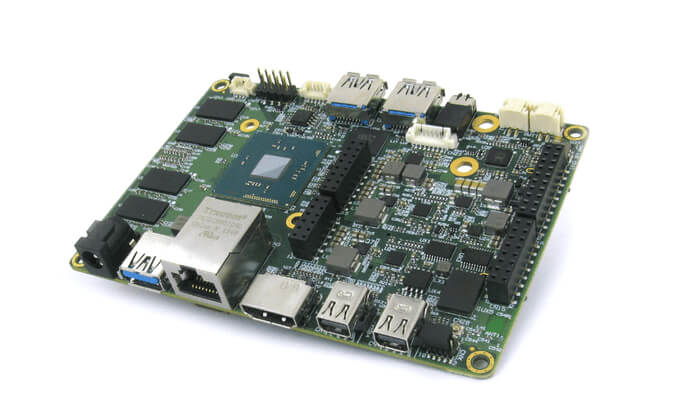 Just how many ways can you use UDOO X86? You can use it to stream videos from Netflix, play video games, turn attached monitors into digital terrestrial televisions and more. What's even better is UDOO X86 lets users play their Steam video games in a different room or remotely. As mentioned before, users can also use UDOO X86 to do things that they can normally do with a computer. If you wish to increase the capacity of your UDOO X86, all you need to do is get the CLUSTER KIT, then you can easily stack more boards on the original one and turn it into a mini supercomputer.
Want to learn more about the magical board that is probably the most powerful development tool for makers ever? Check out their complete profile on Kickstarter. In case you want to learn about the board in a more interactive way, the UDOO team has prepared an introductory video for us:
https://www.youtube.com/watch?v=IhPyuqbaUxM
(Via KICKSTARTER on Youtube)
TechDesign plans to bring you more groundbreaking prototypes from startups and makers worldwide in the coming weeks, so stay tuned. As always, we appreciate any feedback or suggestion from you, so don't be shy to send them to us.