See How This Maker Unlocks the Door with a Smartwatch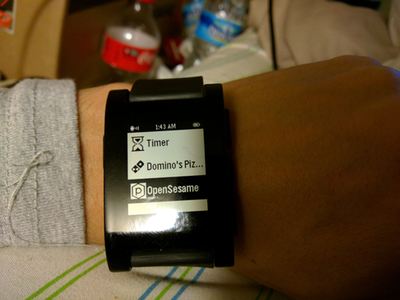 You have probably read about the magic of smartwatch all over the Internet already, and TechDesign has also written about the range of tasks that people can achieve with a smartwatch. From a multi-functional watch that can be used like a smartphone to a prototyped smartwatch that acts like a car remote, we have reminded you time and time again why wearable technology has so much potential. We came across another maker project that demonstrates a great use of a smartwatch, so we decide to share it with you all.
A smart remote control for doors 
This project, launched by Charif Mahmoudi, is inspired by the growing popularity and affordability of smartwatches. On top of that, the maker recognizes the fact that many smartwatches come with basic APIs that allow developers to further customize watches based on their needs. The new system is based on his previous project, which he used a smartphone to control a self-made door system. This time, he chooses a Pebble watch as his tool to control the system. And the reason to switch from smartphone to smartwatch? It's all about convenience.
The hardware aspect of this project includes a servo motor, which Mahmoudi extends it with a piece of wood and ties it on the door handle. A horn is fixed to the thumb with a zip tie, and it is connected to the servo motor. Mahmoudi also connects a Raspberry Pi 2 to the servo motor. Before the servo starts running, he suggests others to calibrate the servo based on the calibration script, since each servo has its own characteristic.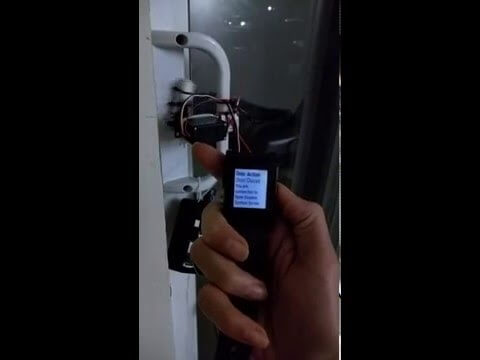 In order to complete the setup, Mahmoudi suggests users to use CLOUDPEBBLE IDE to develop their Pebble applications. After setting up the project and inputting all required information on the platform, users can then copy and paste repository from Github into their application sources. In order to access the deployed server, users need to use a WebSocket to accomplish it.
If you want to learn more about the project's detail, check out the complete project on hackster.io. TechDesign knows that a demo video sometimes is more powerful than textual description, so we have shared Mahmoudi's video with all of you below:
https://www.youtube.com/watch?v=nZbOLzCVXyg
(Via Charif Mahmoudi on Youtube)
If you think you would rather use a smartwatch that is already well-developed, you can always check out the Android Smartwatch on our platform. The independent design houses on our platform can easily produce a watch that matches your preference.
TechDesign will keep bringing other interesting maker projects in the coming weeks, so stay tuned.