Turning Old Homes into Smart Homes with IoT Solutions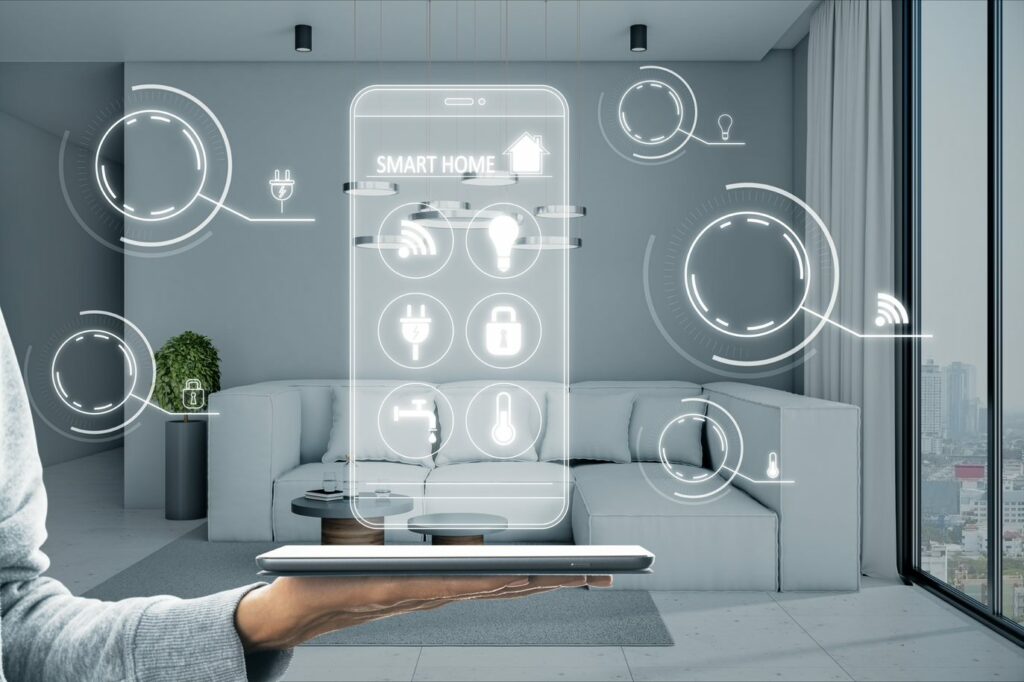 Any electrical device that can be linked to your smart home system, communicate with other devices, and make certain decisions on its own is considered a smart device. Smart devices include things like televisions, stoves, alarm systems, doorbells, garage doors, and stereos. You may gradually turn your home into a smart home by purchasing smart IoT gadgets separately over time.
These IoT solutions then work together as a system to automate particular chores and can often operate from a distance. Sprinklers, cameras, and home security systems can all be programmed using a smart home system, along with other devices like air conditioners, heaters and refrigerators.
Purchasing a smart speaker may be all that is necessary for some people to transform their home into a smart one. For others, it may include tying together a variety of IoT solutions. Check out various smart home solutions to turn your house into a smart home!
Safe as houses
Although traditional alarm systems do safeguard your house, smart security can include interconnected lights, locks, sensors, cameras, and doorbells for greater monitoring and control. You can keep track of things wherever your phone has internet access while you're away and possibly deter burglars before they cause harm.
Lighting
You can manage the lighting in any room of your home using smart lights and a mobile device. Did somebody forget to switch off the lights? Alternately, program your lights to come on and go off at specific times and you'll never have to worry about someone forgetting to turn them off before you leave for the day.
Monitoring your home
How much a Smart Home Monitoring system can contribute to protecting your house and your family may surprise you. It's an investment that warns you of risks inside and outside the house, like water leaks, security breaches, and much more.
Thermostats
While all smart thermostats can be programmed and will help you save energy, the more sophisticated models go one step further by monitoring the surroundings and adapting to your habits. Passive infrared (PIR) motion sensors detect when and where someone is in the house, and then turn on the heating or air conditioning only when necessary.
Air quality monitors
The local weather channel or a phone app can provide updates on the quality of the air outside, but what about inside your home or place of business? Sensors for air quality can be useful here. The best home air quality monitors identify harmful gases, chemicals, and minute particles that can damage your lungs, and allow you to take immediate actions against them.
Smoke detectors
And every home needs smoke detectors to warn you if there is a fire or smoke while you are inside. If you're not at home, what happens? In addition to sounding an alarm, a smart smoke detector will also send a notice to your phone, allowing you to call emergency services and have them arrive much more quickly.
Remote control and interfaces
Command devices
A smart speaker is a gadget that plays your preferred music, responds to any questions you may ask, and uses a built-in virtual assistant to control some aspects of your house. The idea of a music playback system is expanded by a smart speaker but as these systems have developed, some have been imbued with a personality. Robot kiosks help customers find their way in retail settings, and now at home, they can perform similar functions as the smart speakers and even act as a companion for children and the elderly.
Dedicated wiring was once necessary for smart houses, but nowadays nearly everything is wireless, and the majority of smart IoT solutions can be immediately connected over WiFi. Any of these technologies can be easily combined to set up your smart home and system that can significantly increase your home's security, efficiency, and comfort. Visit our marketplace for smart home IoT solutions or have TECHDesign hardware specialists' help to build your smart home gadgets!