3 Ways Industrial IoT is Driving Change in Industrial Revolution 4.0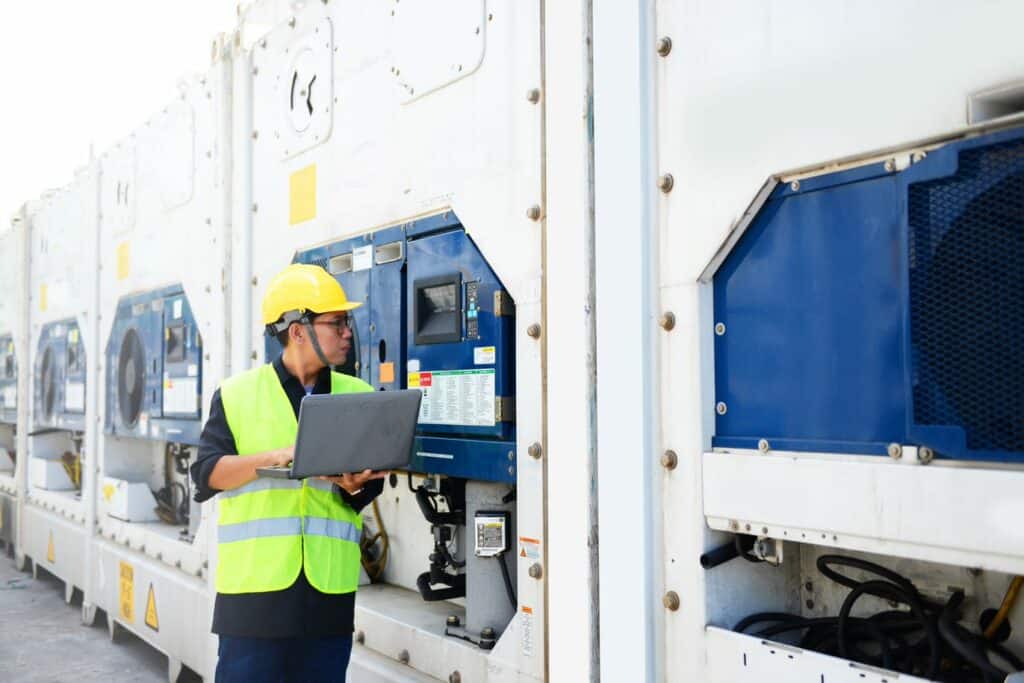 The Industrial Internet of Things (IIoT) has revolutionized the industrial sector, altering the daily operations of businesses across the globe. The IIoT, and the software solutions powered by it, are already generating significant results, whether it's enabling Industrial AI to identify issues on site, providing real-time production data to evaluate the capacity in a factory, or accelerating product development by feeding operations and service data back into the product design cycle.
Benefits of IIOT
Businesses can easily gather trustworthy real-time data and utilize it to improve operations and efficiency thanks to the deployment of durable, industrial-grade sensors and wireless connectivity throughout factories, warehouses, vehicles, machinery, and equipment. Being able to more effectively identify inefficiencies, avoid bottlenecks, excessive resource consumption, or preventing catastrophic failures through ongoing machinery monitoring and maintenance, resulting in more informed and self-sufficient decisions and cost savings for the company.
Increased efficiency
The use of trustworthy, real-time data to increase operational efficiency is the biggest benefit of IIoT. Typically, IoT in manufacturing uses RFID, barcoding, wireless networking, and real-time location information. Manufacturers can track locations, product conditions while in transit, and transit schedules thanks to IoT's improved insight into a company's supply chain.
Robotics and automated equipment such as utility carts can operate more precisely and productively, increasing output and assisting firms in streamlining their processes. Additionally, sensors that continuously monitor energy consumption and performance can connect physical equipment to software. This gives manufacturers a better understanding of both the operational performance of specific equipment and the operational performance of entire fleets. In other situations, sensors can simply measure and record the dimensions of a parcel or package so that it can be automatically sorted and sent onto the next leg of its journey.
Predictive maintenance
Operators and technicians are able to correct minor problems in equipment before they cause disruption to consumers thanks to IIoT technologies that identify problems before they become serious ones. For example, a heater burnout alarm detector that checks and notifies the operator of any abnormalities or when the load is disconnected. These types of technologies may also give field service professionals knowledge of the components they require to complete a repair. In this manner, when a service call is made, the technician will have the required parts with them.
The market is starting to see the introduction of new and upgraded gadgets that provide compatibility in harsh weather and environmental conditions. These include Power over Ethernet switches, also referred to as industrial PoE switches, which provide power and communication even in challenging indoor and outdoor settings.
Moving inventory and tracking assets
IoT enables the creation of a smart warehouse system that enables a business to stop losses, guarantee safe storage of goods, and quickly find the items required. Additionally, it aids businesses in modernizing their warehouse operations, which lowers labor expenses and boosts productivity because there are fewer human handling errors.
Moving assets, such as shipping trucks and ships, are a significant component of the IoT network and are having an impact on the logistics and transportation sectors. Even before the term "Internet of Things" was established, logistics and warehousing were quick to take advantage and embed connected technologies such as GPS asset trackers or automated guided vehicles (AGV). These industries have flourished as a result of the early adoption, which has also empowered other industrial segments to redesign their supply chain management and other end-to-end procedures.
Conclusion
There is bound to be more connectivity and IoT device adoption among businesses that manufacture products. With the help of the IIoT, manufacturing facilities will be able to cut operating expenses and boost productivity throughout the whole production cycle. The IIoT will also help with advancements in distribution, quality control, and research and testing.
IIoT market success needs quick thinking and broad knowledge. As an end-to-end solutions partner, TECHDesign can give you access to the tools you need to develop solutions that address particular issues in your industry.