Smart Garden Grow Fresh Vegetables with LED and Sensors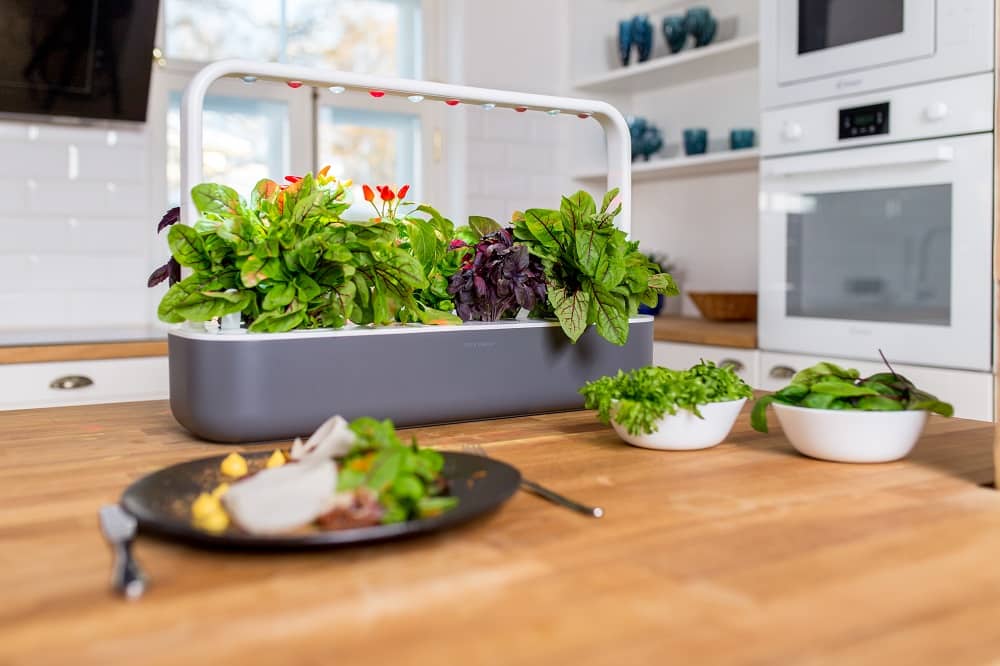 To have fresh salad, now you have one more choice that you pick the fresh vegetables from the indoor smart garden. Smart Garden 9 is the new product developed by Click & Grow is a self-contained kit pot. The self-growing garden is a set-and-forget device that you fill the water tank, place in pods of soil, nutrients, and seeds and then grow vegetables easily. The kit is automatically lit by LED lamps. Also, you do not need to control watering and light; instead, the smart device applies sensors to monitor the plant's need for water, nutrient, and light.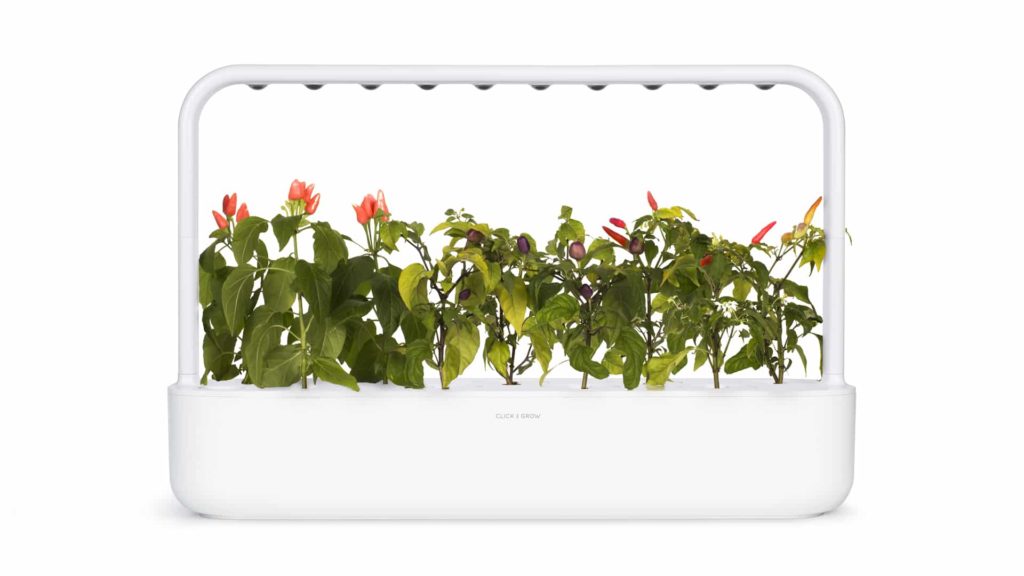 Where's the idea of smart garden from?
The idea is from those people who want to consume fresh and healthy vegetables, but farming takes care, lots of space, and tons of hard work. That's the reason why Click & Grow would like to make an indoor garden as simple as possible. They were also inspired by NASA's work in creating a substrate that is used for gardening in space so that Click & Grow develops the specialized soil as the perfect environment for plants to grow.
What technology does the smart garden apply?
The smart garden is composed of a large reservoir, LED lamps, timer, sensors, and specialized soil. What you only need to do is fill the water, place the soil and seeds. Then the sensors constantly monitor garden vitals and plants' need, like light, water, and nutrients. The smart soil releases nutrients and sync with plant life to keep soil PH balanced and employ oxygen pockets to ensure the plant get enough breathing space.
For people living in big city, consuming the vegetables grown by themselves might not be a dream any more. Now urban citizens have the opportunities to enjoy the freshest and cleanest herbs, vegetables, and fruits even without a big yard. The smart garden brings the most important thing is that people can really enjoy the food without being sprayed with herbicides, fungicides, or other harmful substances.