Nuvoton LED Display Panel: A Smart LED Solution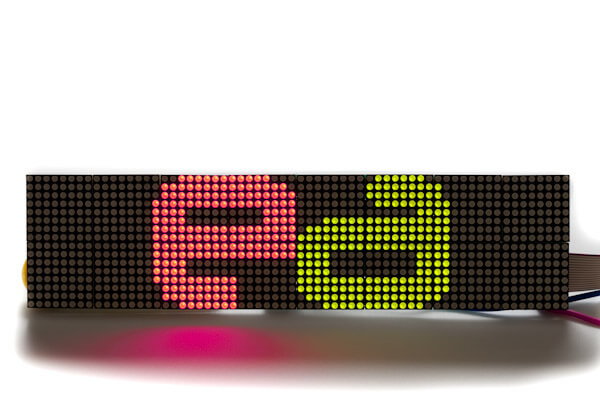 LED lights have been a big part of our daily lives for many years, and they come in all kinds of forms, whether it's billboard, warning sign, or store advertisement. However, traditionally, any large scale LED installations are both hard to control and complicated. Thankfully, TechDesign has one such solution that can make LED lights an ideal option for outdoor advertising displays and other purposes. It is the LED Display Panel from our partner at Nuvoton Technology.
A Smart LED Solution 
The Nuvoton LED Display Panel comes with a planar array of LED elements and a control board. The panel also comes with two interfaces for users to control it: USB and Bluetooth. This makes it easier for users to control what to display on the panel. Additionally, comparing to other LED light panels, Nuvoton's LED Display Panel is much easier to install and use. Of course, the benefits of using it don't just end here. As a reference design from Nuvoton Technology, the panel comes with an NUC 472 Ethernet and M452 simplified design, which allows users to update the texts on the screen through Ethernet, USB or Bluetooth. Other features include a screen that supports up to 80,000 dots of monochrome light and 40,000 dots of bi-colored light.
In order to help you better understand the different ways to set up and control the panel, TechDesign has prepared several graphics: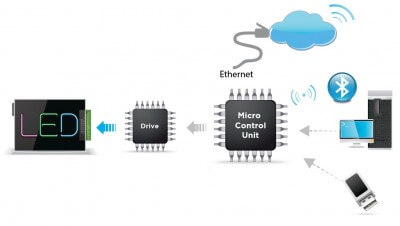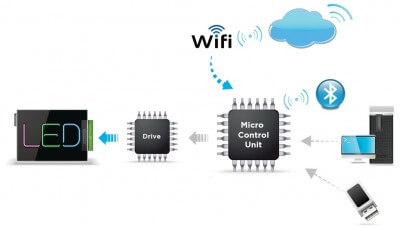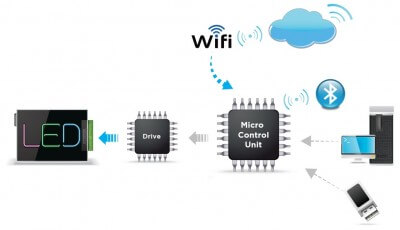 If you wonder how the panel can actually be used in a real-life situation, let us give you an example to start with. If you are in the process of opening a new restaurant and you want a shop sign that can immediately catch passersby's' attention. After experimenting with several options, you still can't find one that is affordable and easy to set up. Then the Nuvoton LED display panel can be an ideal option. It is not only affordable but also easy and convenient to control. What's even better is that you can use it as part of the shop sign or for other purposes. It can be a multifunctional and smart solution for shop owners with limited budgets.
If you are interested in learning about the detail of this LED display panel, you definitely have to visit its profile on TechDesign.com. TechDesign will come back with other reference designs from our partners in the coming weeks, so stay tuned. If you have any question or suggestion, please don't hesitate to leave them in the comments.