Introducing Lundi: The World's First Pair of Smart Boots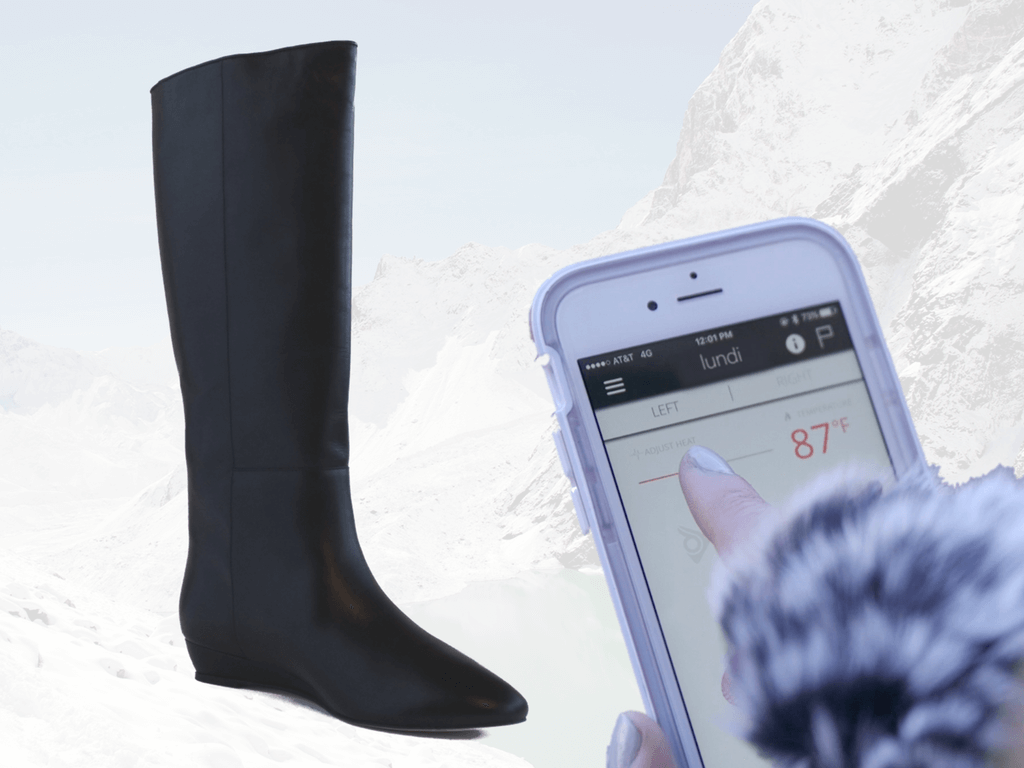 Boots are necessities in every woman's life. But for girls, it is especially important to have several pairs of boots stock up for the often freezing winter. However, the quality of boots normally varies with the price you pay, and it is almost impossible to find one brand that satisfies both customers' requirements for look and utility. Thankfully, one entrepreneur in Boston has seen the need for one such pair of boots that can meet the standard of luxury boots in appearance but also be equipped with the most up to date technology that makes it smarter than ever before. TechDesign stumbles upon Lundi, and is immediately amazed by its concept and potential. TechDesign believes it will be an ideal solution for many women who have been yearning for that pair of magical boots like Lundi.
Combining vintage look with advanced technology 
The Lundi team, formed by a daughter and father combination, combines the most up to date sense for fashion and business with over four decades of experience in heating technology. Katie Lefkowitz, founder and daughter, comes up with the idea for Lundi when she first moved to Boston from California. She knows the struggle of finding a pair of boots that can both look elegant and be useful during the freezing northeast winter. She realizes that in order to solve the problem effectively, she needs to rely on the power of technology. So, she teamed up with her father, Sheldon Lefkowitz, and come up with the world's first pair of smart heating boots.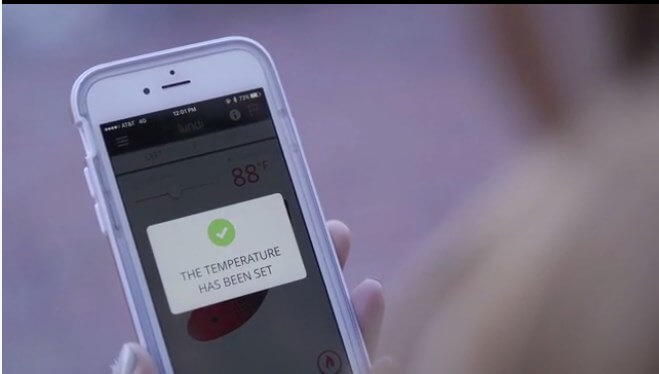 To maintain a top-notch look for Lundi, Katie works with a team of world-class designers to keep it stylish, while Sheldon takes over the technical part and come up with the best heating solution. In order to let users effortlessly control the temperature inside their boots, Sheldon designs a smartphone app that can connect to the electronic box inside the boots via Bluetooth. As for the controllable heating system at the bottom of the boots, it is consisted of four different components: an electronic box, a heating element, a flexible cushion and a soft and breathable fabric. The combination of these components and the intuitive smartphone app becomes the world's first pair of smart heating boots.
If you are interested in learning more about Lundi, you should definitely check out their profile on Kickstarter. To help you understand more about their team, belief and concept, the Lundi team also prepares an introductory video for all of you:
(Via Katie Lefkowitz on Vimeo)
As an aggregator of startups and brilliant reference designs, TechDesign is very excited to see the power of IoT being combined with fashion. TechDesign will keep bringing you other awesome works done by fellow startups and makers, so stay tuned. If you have any suggestions for us, please feel free to leave them in the comments.