Nuvoton Copter: A Drone that Fulfills Your Dreams of Becoming a Pilot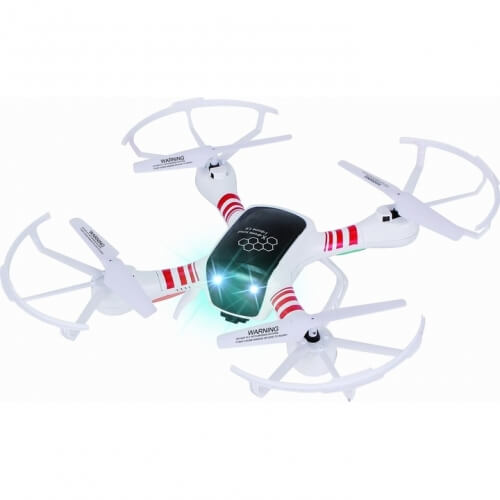 Unmanned drone has been one of the hottest technological products in the past few years, as it is capable of accomplishing many tasks that used to require human power. It has proven to be a widely applicable device that benefits millions of human beings around the world. On top of that, some of you must have dreamed of becoming a pilot one day, and drones help to fulfill that long-awaited dreams for many of us. As an aggregator of some of the world's most brilliant reference designs, TechDesign wants to present one such unmanned drone from our partner at Nuvoton Technology.
What is the Nuvoton Copter? 
The Nuvoton Copter comes with a Nuvoton high-performance micro-controller that is responsible for controlling the drone's four motors. What happens is users will transmit 2.4 GHz radio signals to the drone and the drone will adjust its speed, height, and other functions based on the received signals. In case you wonder how does the drone receive signals, it possesses receivers and transmitters that can deal with 2.4 GHz radio signals.

Of course, the receivers and transmitters can also do more than just handling 2.4 GHz radio signals. They can also monitor and spot any alarming conditions, be it low battery power or overheating, the receivers and transmitters can timely detect it for you. What is even better is the proportional-integral-derivative that allows the drone to remain stable during flight. Another great add-on is the controlling system's ability to coordinate with sensing devices, accelerometers, compasses and gyroscopes and accept guidance or orders from these devices.
However, the drone's cool features don't just end here. It has another on-board 2.4 GHz wireless module that allows it to receive signals even when the transmitter is 100 meters away from it. This means its movement won't be limited even when the transmitter is separated from it.
How can it be applied? 
If you wonder how can the drone be applied to real life situation, its wide range of applications include teaching, scientific research, entertainment, and competitions. So no matter you are looking for a drone that allows you to take aerial shots of a specific landscape or document a race, the Nuvoton Copter can be your best solution. To view complete details and specifications of the Copter, you can go to its profile on TechDesign.com.
As always, TechDesign will regularly share some brilliant reference designs on our platform, as we hope some of you might find some of them exactly what you have been looking for. If you have any suggestions, please always feel free to leave them for us through the comment section.