Bike Turning Signal: A Prototyped Safety Measure for Bikers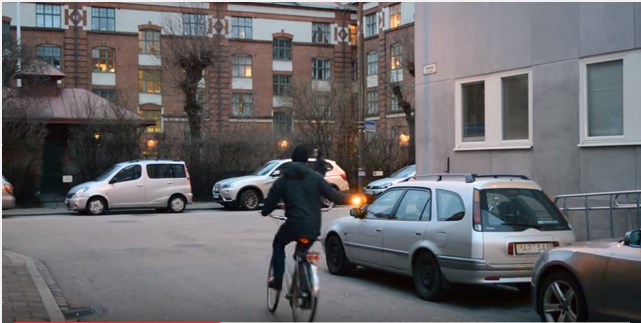 Biking has officially become one of the trendiest things for urban dwellers in recent years, as governments try hard to promote the numerous benefits that come with biking. For many residents in big cities like New York or London, biking does come with countless benefits and makes life more convenient. However, there are also risks that bikers need to keep in mind. In cities where designated bike lanes don't exist, bikers have to share the road with other bigger and sometimes tougher vehicles, and tragedies often can happen when both parties are in a hurry. To avoid it, bikers need to learn some traffic rules that will help to prevent traffic accidents from happening. As a technology solution provider, TechDesign wonders if the power of technology can help to create a simple solution. TechDesign comes across one such solution shared by one fellow maker, so we think we should introduce it to you all.
Prototyped signal light for bikes 
Kristoffer Richardsson, an enthusiastic biker and maker, knows the risks of biking in big cities by heart, so he decides to make a signal light prototype. He plans to  attach the signal light to his cuff, so when he raises his hands to signal a turn, it will be very obvious to other drivers even at night. According to Richardsson, the light will be automatically triggered when he puts out his arm. One way to build this is using gyros and accelerometers to detect the arm's motion and position of a point on biker's arm. What happens is when the system detects a move of the arm, the light will start blinking.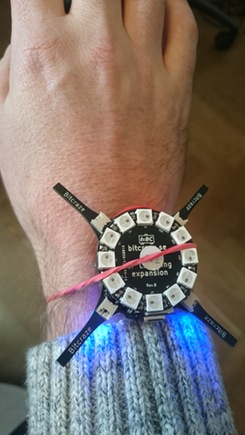 Richardsson chooses Crazyflie as the base of his prototype since it comes with sensors and LED lights. To turn it into an accessory that can be fixed around the cuff, Richardsson takes out the motor from the Crazyflie and adds LED light ring at the bottom of Crazyflie. To attach it firmly to his arm, he uses a rubber band, but there are definitely other choices that you can use. Once it is fixed to your cuff, you can start testing it on the road.
In order to fine-tune the prototype, Richardsson also connects it to a PC based system and tries to collect data. If you are interested in learning about the software setup and how he analyzes the gathered data, you can refer to the complete project profile here. To prove the functionality of the signal light, Richardsson shot a short video demonstrating how it actually works:
(Via BitcrazeVideos on Youtube)
Looks like the simple signal light can indeed come in handy for bikers to prevent accidents from happening. TechDesign will come back with other cool and brilliant maker projects in the coming weeks. If you have any project that you want to share, please send them our way. Lastly, we always welcome suggestions and opinions from you. To do so, simply leave them in the comments.