Introducing the ASMO Charger: A Safer Choice for Smartphone Users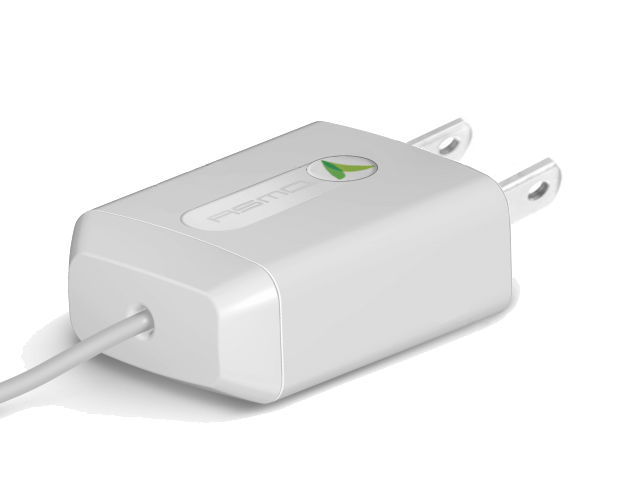 It is certainly common sense for all mobile phone users to unplug their chargers before leaving for work or school since the world is not short of tragedies caused by one single careless move like leaving your phones and chargers plugged for hours when no one is home. Traditional chargers all share the same risk of putting your house on fire, no matter which brand you use. However, sometimes we may just be in such a hurry that we forget to double-check before leaving the house. Thanks to the endless innovation of technology, a Finnish entrepreneur invents a charger that is just the right solution to prevent these tragedies from happening.
A safer choice for smartphone users 
ASMO, named after the inventor, is Asmo Saloranta's answer to this problem. It is the world's first completely automatic charger which uses only the necessary amount of electricity every time it is charging smartphones. What's more, the idea is actually inspired by a personal story. The home of Saloranta's fiancee was burned down by a fire caused by an unplugged mobile phone charger. You may wonder where does ASMO's magic come from, and it lies in its special design of automatically shutting down when the phone is fully charged, no matter it is plugged or unplugged. Just like other mobile phone chargers, ASMO also has the USB On-The-Go feature, which starts charging automatically. This feature sets it apart from other eco-friendly chargers because traditionally, users need to press a button on the charger in order to start using it.
https://sketchfab.com/models/9afeb386a78a41b2a5244450a2018927
(Via ASMO on Sketchfab)
Other great features of ASMO include a charging speed that's two times faster than standard chargers. The ASMO team also knows what it takes to become a global product, so it comes with three different types of plugs for different regions: US, EU, and UK. To be an all-encompassing mobile phone charger, it also comes with Micro-USB and Apple connectors. The product is currently crowdfunding on Indiegogo, so if you find the charger fascinating and want to learn more about it, please go to their profile on Indiegogo and show some support. The team also takes some efforts in creating a video tutorial that can help you better understand the concept, function and benefits of ASMO chargers.
(Via Sayed Eid on Youtube)
TechDesign has been on a lookout for other groundbreaking electronic products made by like-minded startups, so if you have a product that wants to be featured, please don't hesitate to reach out to us. TechDesign will be more than happy to help introduce the product to our followers.