Introducing Nu Hand: An Affordable and Practical Prosthetic Limb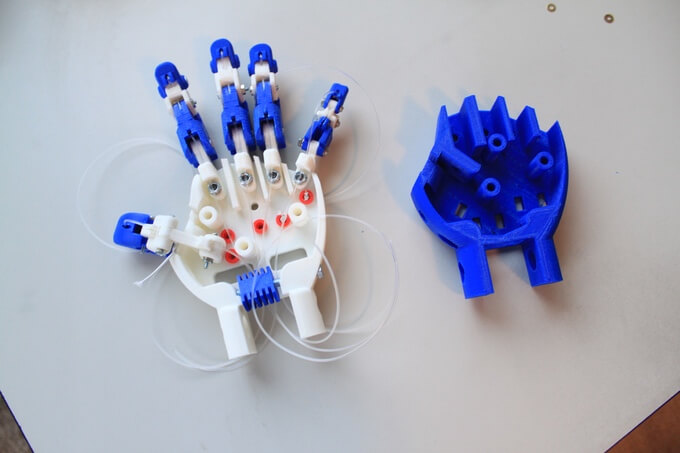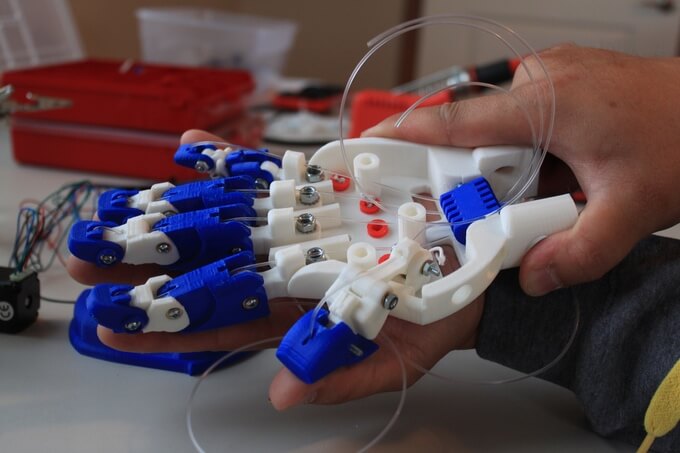 What will be the first thing that comes to your mind when you hear "prosthetic limbs?" Most of us will think of mechanical limbs that help amputees to regain the ability to move or use their limbs. While technological advancement related to prosthesis has been around for more than a century, the final products have always been either too expensive or lack of practicality. However, all the concerns can become something in the past, as TechDesign comes across Nu Hand produced by Biomechanical Robotics Group (BRG) that can potentially end all of the struggles once and for all.
Secrets behind the Nu Hand 
In case you wonder what is the Nu Hand, it is a 3D printed prototype of prosthetic hand that is designed to resolve the challenges that amputees are currently facing. The BRG team has the experience of witnessing the amputee community's struggle of finding a prosthetic solution that's affordable, functional and aesthetically ideal, so they decide to create something that can immediately solve the adversity for millions of amputees. The result of this vision is BRG, which gathers a team that share the same belief for innovating 3D printed prosthetic solutions.
But what exactly sets Nu Hand apart from other existing prosthetic solutions? Traditionally, it is nearly impossible to find one single solution that satisfies the aforementioned three conditions, so amputees either need to sacrifice one condition for the other two, or settle for the option that is available within their financial ability. The goal of Nu Hand is to meet the needs of real world situation, make material replacement affordable, and use algorithms to control and adjust Nu Hand based on different users' situations. The ultimate goal is to let Nu Hand perform motions that are as natural as possible.
Nu Hand has other add-ons that will make it a potentially game-changing prosthetic solution. To give users the ability to modify Nu Hand based on their needs, Nu Hand is built as a complete modular chassis which lets users replace parts of the hand for different purposes.  What happens is that even if a part of the hand is worn out, users with access to basic tools can easily replace it without having to wait for a long time.
How does it actually work? 
To better demonstrate how Nu Hand actually works, BRG creates the introductory video below that explains each aspect of its design and function:
(Via Biomechanical Robotics Group on Youtube)
One function that is worth emphasizing is the elastic bands used to control the motion of each finger. For instance, they allow Nu Hand to return to its original position after forming a fist. Additionally, Nu Hand is also equipped with a servo motor that lets each finger move laterally. To see how the laterally movement works, here is another short video from BRG that demonstrates it:
(Via Biomechanical Robotics Group on Youtube)
To let it be even more formidable, BRG plans to implement muscle sensors to Nu Hand, so it can control motions of fingers by sending signals to a micro-controller. As for those who may not have the muscle signal required to move fingers, Nu Hand can still be an ideal solution as the team is currently developing alternatives to let Nu Hand fit their conditions.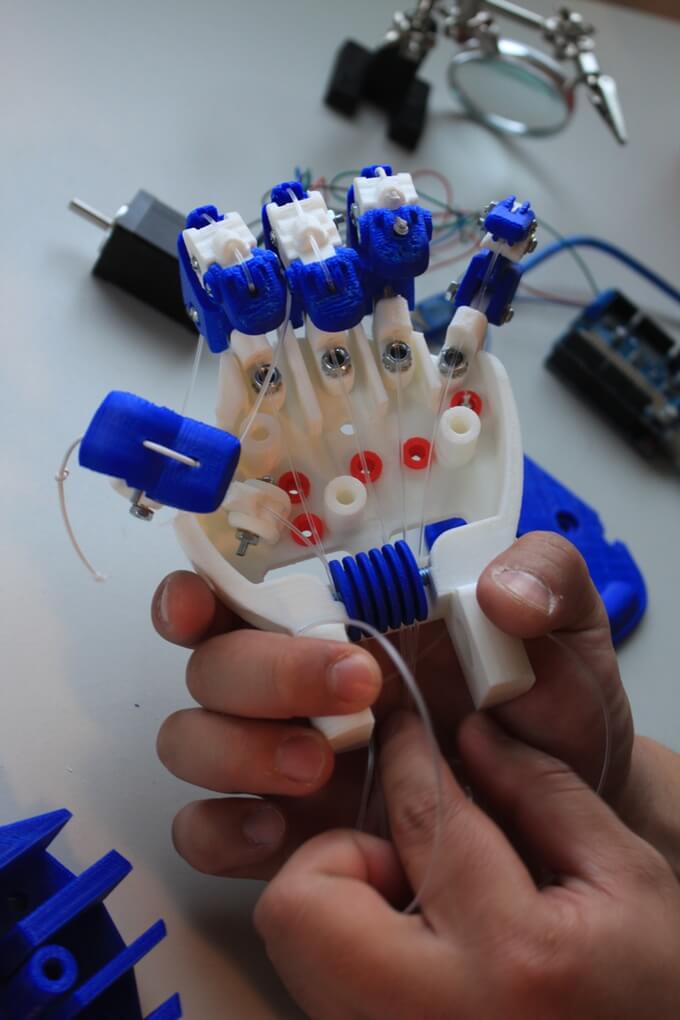 Even though BRG's initial Kickstarter campaign fails to meet its goal, they are still fine-tuning Nu Hand to make it better fit the needs of amputee community in reality. Those of us at TechDesign are very impressed with their dedication to their belief so we want to help spread the words of their brilliant mission. If you want to learn more about the whole project, please refer to their Kickstarter profile, and stay tuned for any updates from their website too.