Introducing AirBolt: A Smart Luggage Lock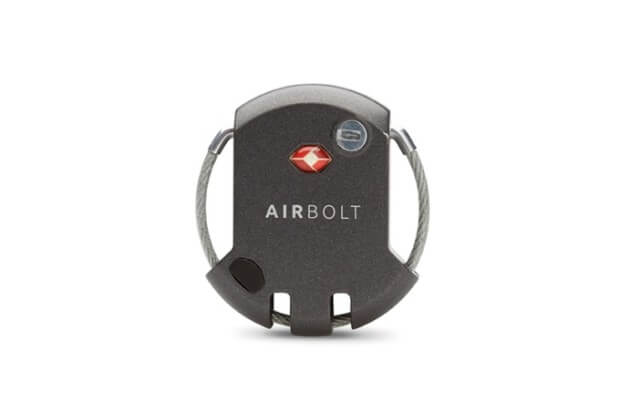 Do you ever have trouble with your luggage locks while traveling? Users of traditional luggage locks often face the problem of forgetting their code combination or losing the entire luggage altogether. After several failed attempts to open the locks through passwords, their only option is to forcefully damage the lock so they can end this nightmare. Perhaps the problem has become so common that it inspires an Australian startup to come up with a smart solution to end the problem once and for all. The solution is a smart luggage lock called AirBolt, which allows users to easily unlock the luggage through a tap on their smartphones. TechDesign stumbles upon it online and finds it so useful that we have to share it with you all.
A multi-functional luggage lock 
(Via AirBolt on Youtube)
AirBolt is a smart luggage lock made based on the concept of traditional locks, and with a few more add-ons to make it the world's first smart luggage lock. The secret of its smartness lies in the Bluetooth connection which enables it to connect to your smartphone. As long as your smartphone is within the pick-up range of its Bluetooth, you can easily unlock your AirBolt by tapping on the mobile phone App. According to the AirBolt team, their intention of designing this smart luggage lock is to make traveling more enjoyable and less worrisome for travelers. However, they never ignore the aspects of design, functionality or feature that will make a product unique and stand out.
AirBolt also comes with several features that make it all the more user-friendly. It won't fully unlock if the rope is not separated from the lock itself. If you think a smart luggage lock means more complicated setup, then you are definitely underestimating the power of technology. The moment the smartphone app is downloaded, a step-by-step tutorial will help users to successfully set up their AirBolt with ease.
Other great features 
On top of that, when AirBolt is paired up with your smartphone, you can easily use the GPS network that comes with it to track your missing luggage. It solves all the paranoia when you can't find your bag at airport's baggage claim section. Also, AirBolt also lets users set alerts and enhance the overall security of locking luggage through the function of adding security pin.
The AirBolt prepares a string of video tutorials to help you better understand how the smart luggage lock actually works:
(Via AirBolt on Youtube)
(Via AirBolt on Youtube)
(Via AirBolt on Youtube)
If you want to learn more about AirBolt, you can visit their complete project profile on indiegogo. As always, if you have any suggestion or opinion, please don't hesitate to leave them in the comments.