Hi) by Fenotek: Your Option for Smart Doorbell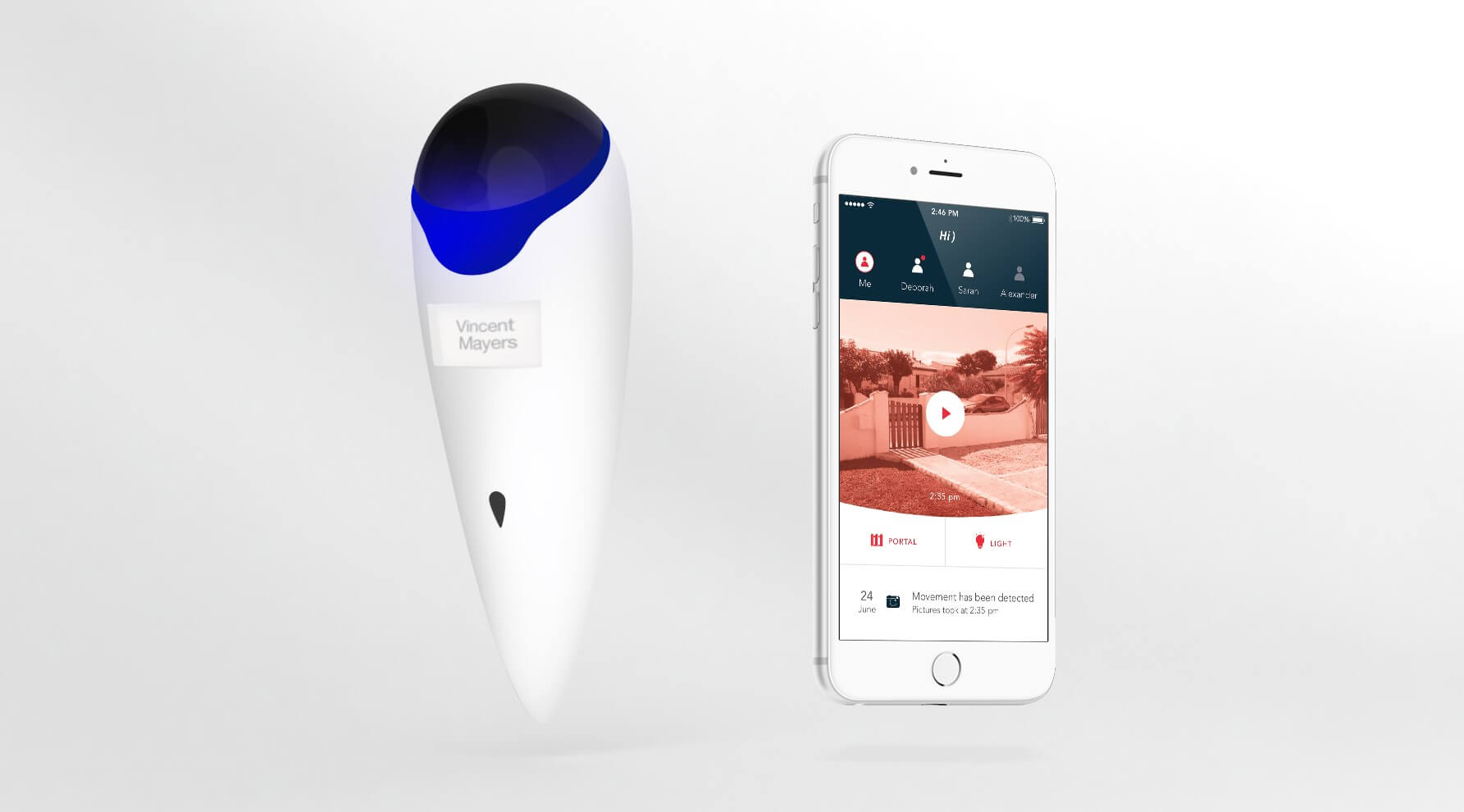 Doorbell is a common thing to have for every household and the advancement of technology helps to bring it to the next level, instead of replacing it completely. TechDesign has introduced two examples of technologically enhanced doorbells to all of you in the past few months, one from a fellow maker and the other one from an electronics manufacturer. These examples prove that there is a sizable market for smart doorbells, as potential customers are looking for something that can pretty much perform multiple tasks. And smart doorbell manufacturers also know it well.  TechDesign stumbles upon one such smart doorbell by a French startup, so we want to share it with you all.
A smart video doorbell 
Hi) is the wireless video doorbell designed by French startup Fenotek. The word wireless may have explained one of its major features, which is allowing multiple users to connect to their home with their mobile devices through the doorbell. It is a device that combines  surveillance, security and connectivity into one package. However, there are more secrets behind this innovative doorbell that make it the ideal choice for many who are looking for a smart doorbell.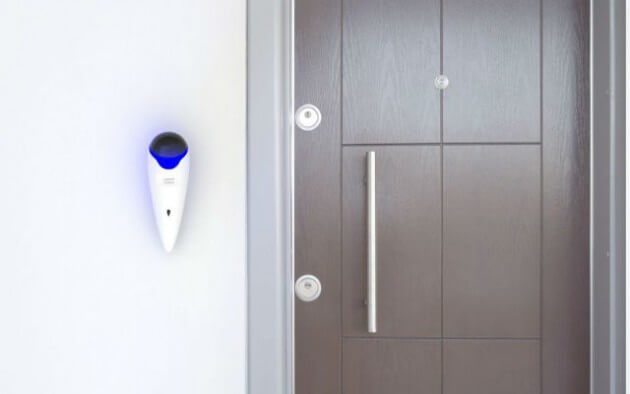 Even though it is an electronic product, the team doesn't forget to keep it aesthetically appealing. The inspiration for the exterior design is derived from the Streamline trend that was popular in the 1930s. In order to make it more than just a regular doorbell, the Fenotek team also incorporates the function of surveillance to Hi). It comes with two-way voice communication and videotaping features which let users be notified through an app on their mobile devices when there are visitors at the door. Users are able to preview images of their visitors and vocally communicate with them through their mobile devices. On top of that, multiple users connected to the doorbell will receive notifications and can all communicate with visitors simultaneously.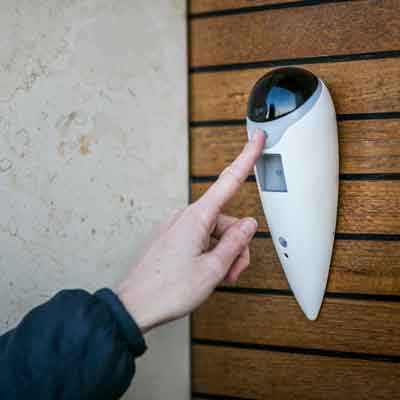 In case you wonder about Hi)'s accuracy at sensing activities at your door, then the Fenotek team wants you to rest assured about that. A notification will be sent to your mobile device as soon as the doorbell senses any activity in front of your door. Users can then access the doorbell's built-in camera to monitor the situation. If they find the visitor undesirable, they can set-off Hi)'s alarm function. The Fenotek team also allows users to connect Hi) to electric locks, so they can easily open the door for visitors with a simple tap on their mobile devices. As a matter of fact, users can reconfigure the whole system to let it perform more functions than it originally can.
As a truly smart doorbell, Hi) can accurately recognize family members and trigger some pre-set scenarios to welcome them home. Fenotek has made it relatively easy to set these scenarios. All you have to do is confirming it through a set of password (for Android devices) or the Touch ID confirmation (for iOS devices.) After the introduction, TechDesign hopes that you have a better understanding of why this can be an ideal choice for many potential customers. If you are interested in learning about the detail of the product, you can visit Fenotek's website. And if you think you prefer a more interactive and visual introduction to this awesome doorbell, check out Fenotek's introductory video on Youtube:
(Via Fenotek on Youtube)
TechDesign will continue to bring you other amazing products from startups around the world in the coming weeks, so stay tuned. If you have questions or suggestions for us, please don't hesitate to leave them in the comments.