Anouk Wipprecht's Mesmerizing Futuristic Dresses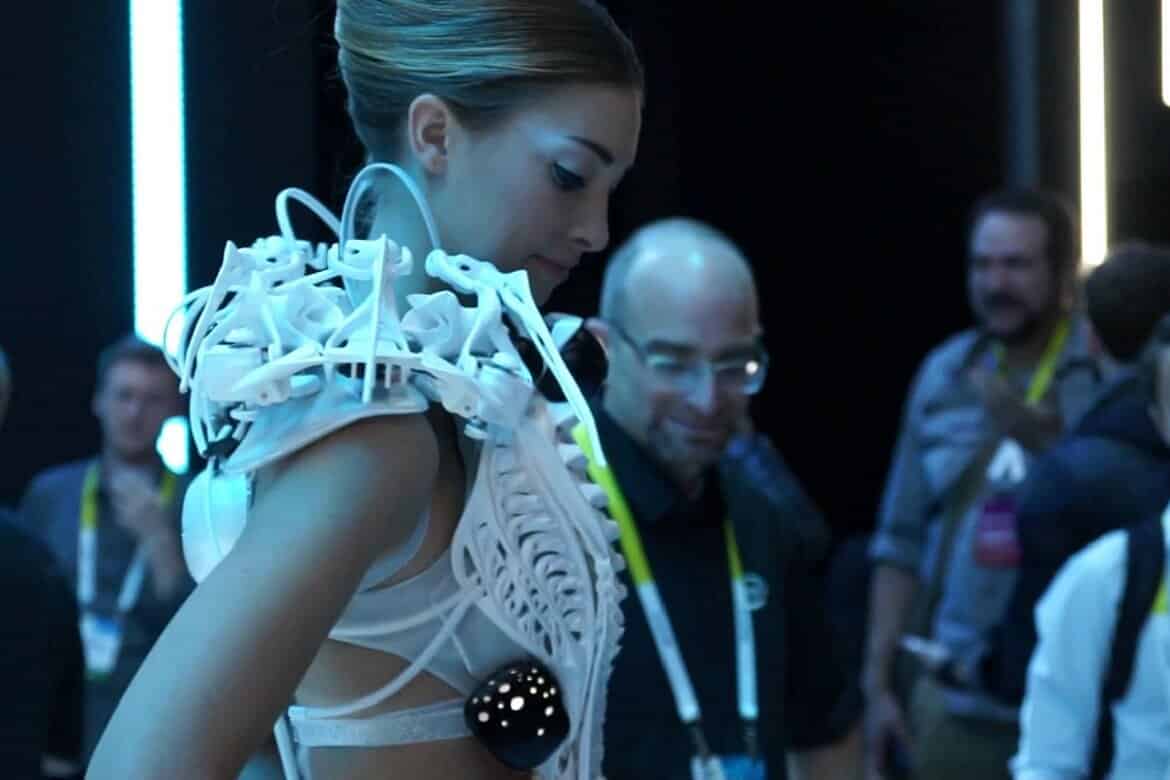 Many entrepreneurs have noticed a huge shift in the way we perceive technology and IoT systems. The boundary between technology and design is perpetually dissolving and becoming irrelevant. Startups are catching up on this new concept and entrepreneurs feel they should follow exceptional individuals who work hard on combining design and technology through their eye catching work. Dutch based designer Anouk Wipprecht is one of them. She creates a bridge between fashion and technology by creating clothing that responds to its surroundings.
Wipprecht creates garments in the emerging field of "fashionable technology", a combination of sartorial know-how and engineering. In a very short period of time, she has created beautiful, tech enhanced designs. Through her technological couture, she emits ideas about engineering, science and interaction design. Her collections ask questions about how artificial intelligence can be combined with wearable technology. Wipprecht sees the human body and her designs as two entities that have a symbiotic relationship. Her designs move, breath and react to the environment around them.
Her topics of interest include fashion design, 3D printing, engineering, physical data visualization, microcontrollers, wearable electronics, artificial intelligence, robotics, sensors, wireless biosignals and many more.
Wipprecht works as a lecturer in electronic couture and worked as a designer for many companies including Audi, AutoDesk, INTEL and Microsoft Research Labs. She was invited as an artist for Cirque du Soleil.
Pictures definitely do not give credit to her amazing IoT dresses; that is why we included some amazing videos, check them out to see her amazing work in action.
TechDesign is a platform that lets makers and entrepreneurs find and communicate with the best hardware manufacturers in the industry. Follow us on Facebook and Twitter to get the latest news and great resources ideal for startups on your newsfeed. Check out our website to find out more.