12 Best Home Automation Systems in 2021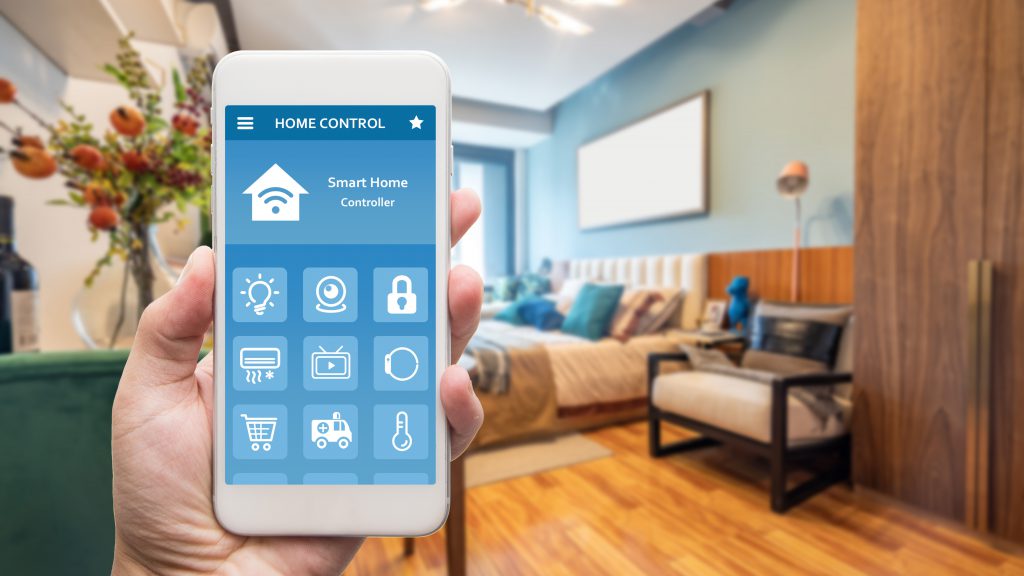 12 best home automation systems have been listed in this article, which includes Google Nest, Amazon Alexa, Apple Homekit, Samsung SmartThings, Simplisafe, Savant, Wink, Control4, eZLO, Vera, Logitech Harmony Companion, and IFTTT.
It has sprung up like mushrooms for home automation systems thanks to the rapid development of IoT technology. Overall, each home automation system has its focus which can differentiate itself from other systems. In this article, you can find the most complete list of the best home automation systems and their specialized features, which includes Google Nest, Amazon Alexa, Apple Homekit, Samsung SmartThings, Simplisafe, Savant, Wink, Control4, eZLO, Vera, Logitech Harmony Companion, and IFTTT.
1. Google Nest
Google Nest is a home security system that integrates all Google Nest products with Google Nest Hub and controls them with Google Assistant. Other than Google Nest products such as thermostats, cameras, locks, Nest Hello video doorbells, and Nest Secure alarm systems, Google Assistant can also be compatible with more than 30,000 smart products from JBL, LG, Sony, Lenovo, Panasonic, Sonos, and other various brands.
Google Assistant can work with the Google Home app on any Android or iOS device to accomplish home automation. With a huge size of the database, Google Assistant is able to assist users in many ways. For example, the real-time translation of Google Assistant allows two people in different native languages to have normal conversations without barriers..
2. Amazon Alexa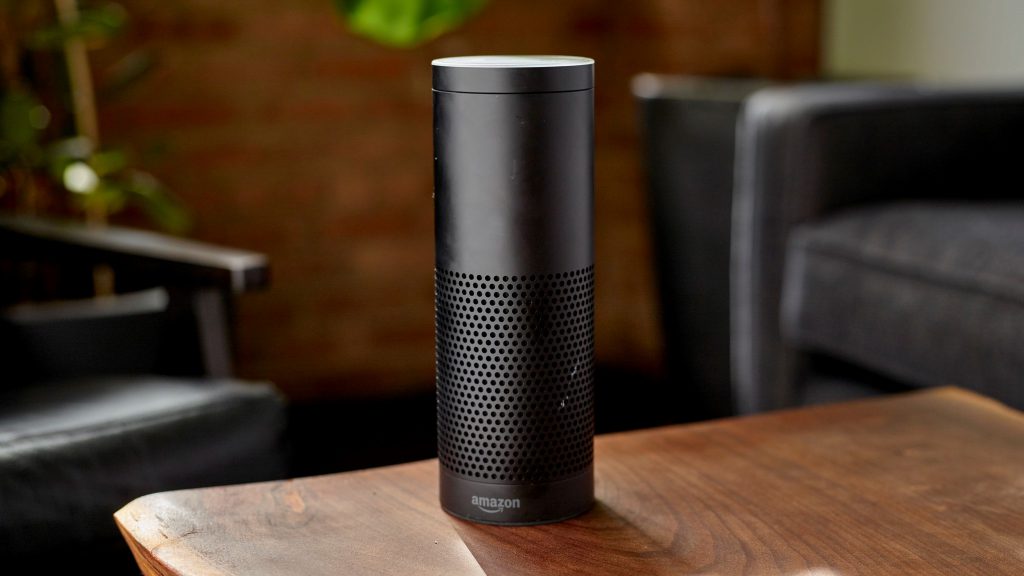 Amazon Alexa, a voice control system that can control smart devices by receiving voice commands, is surely one of the best home automation systems.. The most outstanding part of Amazon Alexa is the function of "Skills" from Alexa Skills Kit (ASK). "Skill" refers to a customized voice command, and Amazon provides a lot of skill numbers for users to set up different skills based on their needs.
For more information, products with "Works with Amazon Alexa" labeled can be controlled by an Alexa device, either an Alexa speaker (like Amazon Echo or Amazon Echo Show) or any other Alexa device. Amazon Alexa is compatible with over 60,000 products, and it is already built into many products such as Fire TV Cube, Fire TV Editions, Ecobee4, Ecobee Switch+, and others.
3. Apple HomeKit
The Apple HomeKit is a software framework that controls and connects Apple products such as iPhones, Macs, Apple Watches, Apple TVs, and HomePods. Users can control these smart devices with Siri on an iOS or macOS app. To keep up with the home automation ecosystem, Apple HomeKit is now collaborating with more brands and supporting more peripherals to increase usage. However, comparing to other best home automation systems, Apple HomeKit acts in a more closed way and is more difficult for users to add other non-Apple products to their control lists.
4. Samsung SmartThings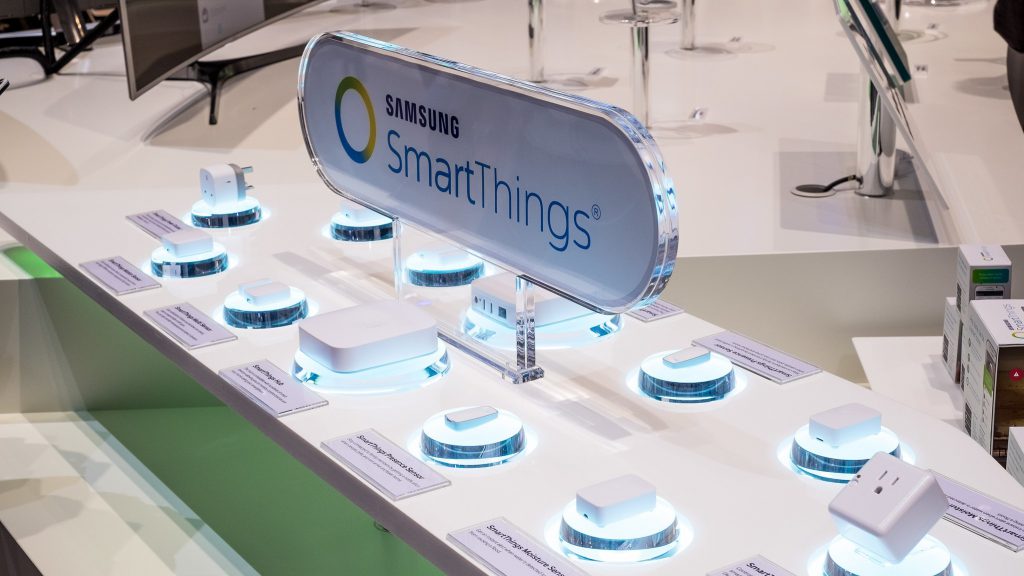 Samsung SmartThings, which supports Wi-Fi, Zigbee, and Z-Wave standards, is a smart home platform that connects all the smart products if these products are compatible with it. In 2017, Samsung released the Samsung Connect Home hub and Connect Home app to compete in the home automation area. The Connect Home app helps users easily control their homes through one single interface, and the app also provides a voice assistant: Bixby.
All Samsung smart products comprising smartphones, smart TVs, smart cameras, smart bulbs, and smart plugs are covered by SmartThings, so it will be convenient for a Samsung fan to build his/her smart home with SmartThings. In addition, it is worth mentioning that from June 30th, 2021, the 2013 version of SmartThings hubs and the SmartThings Link for Nvidia Shield will not be working anymore.
5. Simplisafe
The Simplisafe home automation system acts just like its name: simple and safe. It is a DIY smart security system designed for home protection, such as alerting users by beeping when it detects intruders, floods, or fires. The system provides a 24/7 monitoring service and allows users to monitor their homes remotely through smart devices. One advantage of Simplisafe is its full compatibility with Amazon Alexa; however, it only integrates with 5 different brands, which is a small number comparing to other home automation systems.
6. Savant
The Savant home automation system is designed for users with a higher budget by creating a rather customized immersive smart home experience. For instance, through one single remote-controller system, users can easily dim the light and set up the environment when they enjoy watching their loved TV shows. With such great capableness, the installation of the Savant system is easier than imagined; the whole system includes a hub, a lamp control device, and a touchscreen remote. There are over 380,000 smart products that are compatible with Savant, including Apple TV, Sonos speakers, Roku box, and more.

7. Wink
As one of the best home automation system providers, Wink supports many protocols such as Z-Wave, Zigbee, BLE, Wi-Fi, Kidde, and Lutron Clear Connect. This makes Wink compatible with a large number of third-party products. Wink offers hardware and software products like Wink Hub, Wink Relay, and Wink mobile app for users to painlessly control their homes by themselves. Wink Hub integrates Amazon Echo and has Alexa voice control. Any product with the sticker of "Wink Hub Compatible—Wink Hub Required" is compatible with the Wink home automation system.
8. Control4
Comparing to other home automation systems, Control4 is a non-DIY one. Users need authorized dealers to arrange everything for them, which includes hardware installation, system configuration, device settings, and so on. And of course, there are several controllers and user interfaces to select. Control4 has its own products, and it is also compatible with over 35,000 products including Apple TV, Amazon Music, Google Nest, Netflix, Lutron, Sonos, Philips Hue, and Yale, etc. However, a driver that is installed by a dealer is needed to make compatibility happen. Overall, Control4 is a more expensive home automation system. But you pay money, others do the rest for you.
9. ELAN
ELAN is an early mover in the home automation market which started the service of smart homes in 1989. It combines multiple functions—from entertainment, lighting control to climate information delivery—on one single control interface based on each user's needs to create a customized experience. How great it is to set up your control interface on whichever smart device you like (either an ELAN control, an ELAN remote, or a smartphone) and command it through Amazon Alexa!
10. Vera
The Vera home automation system offers an extraordinary user experience on technical support. According to the evaluation of Which Home Automation, Vera is beneficial for users to conveniently remote control their home automation systems through smartphones or other smart devices by using MiOS software, which can both support iOS and Android platforms. The great capability of remote access differentiates Vera from other smart home systems. Moreover, Vera supports Wi-Fi, Bluetooth, ZigBee, Z-Wave, Insteon, and X10 protocols.

11. Logitech Harmony Companion
The Logitech Harmony Companion is a home automation system that provides Harmony remote controls, Harmony hubs, and Harmony app for users to control their smart homes. This system is especially suitable for entertainment device integration, and Reviews.com (The Best Home Automation System | Reviews.com) just pointed out that it is the best choice for gamers. The Logitech Harmony Companion supports Wi-Fi, Bluetooth, and proprietary RF protocols, and is compatible with more than 270,000 products, which include well-known brands like Apple, Sony, Sonos, Roku, and Lutron.
12. IFTTT
"If This, Then That." This is what IFTTT means. IFTTT is a software platform that serves users to set up one command after a trigger (an action or a specific time). For instance, if the Apple TV is turned on, then the lights in the living room switch themselves on. These reactions are called "applets". Hence people can use IFTTT as an extended service to their original home automation systems. IFTTT platform may not be as complete as other home automation systems, but it is compatible with some famous brands including Belkin WeMo, Google Nest, iRobot, Philips Hue, Lifx, Ring, and Tado.
Key Takeaways for the Best Home Automation Systems
The protocols and pricing plans for each home automation system have been summarized in the below table for your reference.
Home Automation System
Set Up Costs
Monthly Fees
Protocols
Google Nest
Varies from $30 to $3,000 in total
N
Wi-Fi, Bluetooth, Zigbee,
Z-Wave, NFC, and Thread
Amazon Alexa
Varies from $20 to $250 for components
N
Wi-Fi, Bluetooth, Zigbee, and
Z-Wave
Apple Homekit
Varies (For example, a single iHome iSP6X Control Smart Plug costs $27, and a Brilliant home controller costs $299)
N
Bluetooth, IP, and HomeKit Accessory Protocol (HAP)
SmartThings
Starts with $69
N
Zigbee, Z-Wave, IP
Simplisafe
Varies from $200 to $2,000
Monitoring with no remote access: $14.99/month; Advanced monitoring: $24.99/month
Proprietary RF, IP
Savant
Varies, usually from $2000 to $150,000, and an average smart home theater starts at $5,000 
N
Wi-Fi, Bluetooth
Wink
Wink Hub is $99
N
Wi-Fi, Bluetooth, Zigbee,
Z-Wave, Kidde, Lutron Clear Connect
Control4
Varies, an average smart home theater starts at $1,500 
For remote access to the app: $100/year
Wi-Fi, Bluetooth, Zigbee, and
Z-Wave
Elan
Varies from $2,000 to $150,000 in total
N
Wi-Fi, Proprietary RF
Vera
Starts with $69.95; and the cheapest bundle costs $99.95
N
Wi-Fi, Bluetooth, Zigbee,
Z-Wave, IP, Insteon and X10
Logitech Harmony Companion
$149.99
N
Wi-Fi, Bluetooth,
Proprietary RF
IFTTT
N
Standard: free; Pro: $3.99/month or $39.99/year
Wi-Fi, Bluetooth
Table 1. Protocols and pricing plans for the best home automation systems
(Source: Google, Which Home Automation, Reviews, Angi, IFTTT)
Home Automation Systems on TECHDesign
On TECHDesign, now you can find a lot of home automation solutions, like microcontrollers from Nuvoton. Come take a look at TECHDesign immediately to discover more!
➔ Find more Smart Home articles