The Solartab: the World's First Solar Charger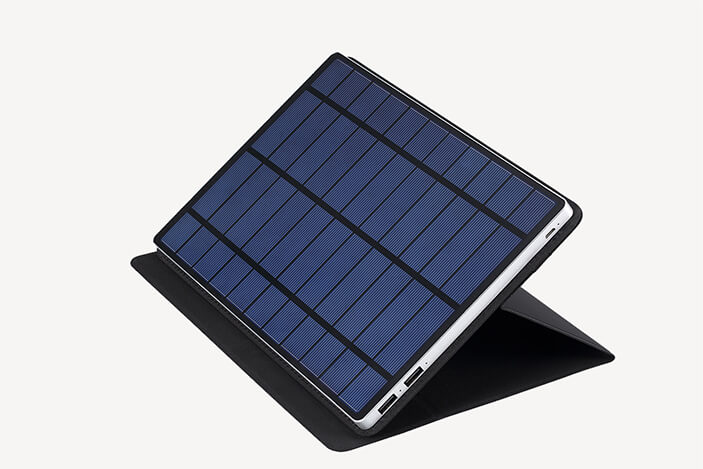 We have seen different types of chargers throughout the years, and with the innovation of technology comes better and more groundbreaking chargers for all. But have you ever imagined that solar technology will one day intersect with charger for electronics? Clearly, it is one trending and on-demand solution that fits the need of future, but the potential concern seems to lie in the high cost that comes with solar technology. However, one startup in the states successfully overcomes the barrier and creates the world's first solar charger. TechDesign discovers this unique charger online and will like to share it with you all.
The premium solar charger 
From appearance, the charger looks not too different from the solar panels that we usually see, with its surface designed in the grid style. However, it can also look like a tablet from the back and when the cover is put down. The charger comes with a high-performance battery that raises its charging efficiency and the cover ensures that it achieves maximum sun exposure under different conditions. If you wonder how much power it can offer when it's fully powered, the Solartab team will ensure you that even your tablet can be charged fully.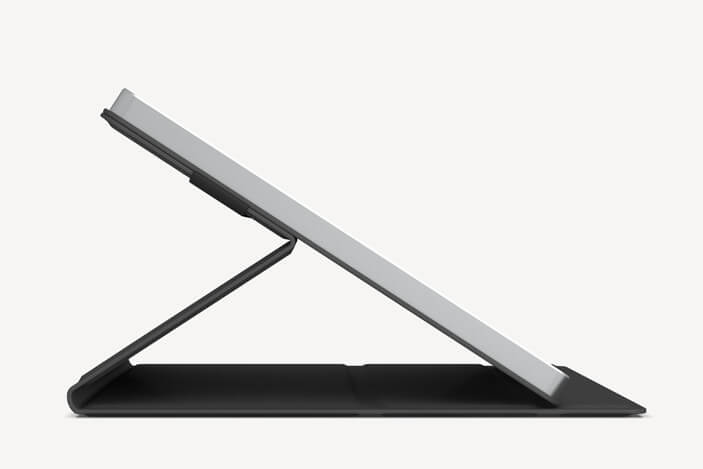 To help you learn more about the potential of the built-in cover, the Solartab team creates a simple dragging tool that clearly visualize how it functions in different angles. The design not only allows users to protect the charger's surface from scratch or other types of harm, it also lets users adjust the angle of the charger. Users no longer have to mess around with angling the charger for maximum exposure because the cover can easily solve the problem for you. And of course, users can directly charge their electronic device when the charger itself is storing power.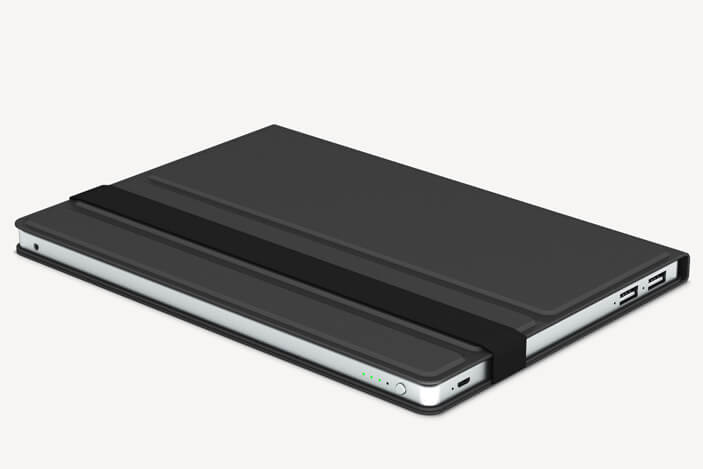 In order to enable users charge as many kinds of electronic devices as they can, Solartab comes with two USB ports and one micro-USB port. It also has a solar charging indicator that lets users easily understand what is the status of the charger itself. Next to each USB port and micro-USB port, there are also separate indicators to showcase the charging status of each connected device. In case you are wondering about its battery capacity, it contains 13,000 mAh of electricity when it is fully charged. To learn more about the charger's detail, you can visit their website.
If you are looking for a more interactive introduction of the charger, Tech Review Summaries has it covered for you:
(Via Tech Review Summaries on Youtube)
For those who are looking for a more environmentally friendly charger, Solartab can be the option. TechDesign will continue to bring you other cool and innovative products from startups around the world, so stay tuned. And of course, we always welcome opinions or feedbacks from you so feel free to send them our way.