The Lumiere Diffuser Team: How Did They Get to Where They Are?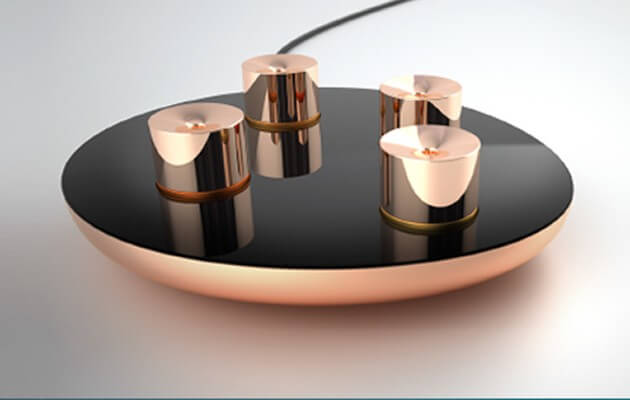 In January, TechDesign wrote about the IoT essential oil diffuser produced by one of the fastest growing startups in France, Lumiere Diffuser. Since then, their team has been busy with their Kickstarter campaign and other promotions. TechDesign has the opportunity to have an Q and A with their founder, Thibault Bréboin, and talk about how his team gets to where they are now. Below is the excerpt of the interview:
Q: How did Lumiere Diffuser start?
A: I and my co-founder are both finishing our college degrees in business and engineering, and we both wanted to start our own company. Surprisingly, we both were interested in well-being, and creating something that can help people to feel healthier. We both are essential oil lovers. For me personally, I am allergic to dust growing up, and I wouldn't be able to breathe if there are too much dust in the air. My doctor suggested me to use essential oil to improve my allergy condition, and it worked since day one. It is my personal experience with essential oil. I and my co-founder both agreed that essential oil can help people with their well-being and also be used for other purposes. We chose it to be our product because it is still a growing market. There aren't many users around us. As a result, we started asking people about their experiences with traditional oil diffuser. A lot of them told us that they only used it two to three times a year because it was usually too complicated to use. We started to think how we could produce a better essential oil diffuser. With the engineering background of my co-founder, we thought we could improve oil diffuser for existing users. This started out as a school project for my co-founder. I met her at the end of January 2015, and since we had the same idea, we started working together. It was just the two of us in the beginning, and my co-founder was responsible for developing the mobile app and electronics. After a few months, we realized that we needed to find someone with strong hardware background to join the team. Then we met Adrien, then we finally founded the company, Lumiere Diffuser in July 2015. We started out pretty slow in the beginning because we were still in school at the time. We worked on the project during our free time, and we came up with the first prototype in April 2015. From mid-April, we started working full time.
Q: Did you guys run into any difficulties during the process of developing the diffuser or are there any interesting stories that you can share?
A: We first started designing the diffuser based on water diffusion technique, and that is how we designed the first two to three prototypes. We knew it wasn't the best diffusion technology because the idea was to make diffuser very easy to use. Water diffusion didn't allow us to achieve what we wanted to do with our oil diffuser. So we started looking for other solutions. We then met a group of university researchers who were crazy about spraying oil in the air with a rotating disc. The disc spins and how it sprays oil is we put a drop of oil on the disc, and the rotating speed will spray it. At one point we thought this was going to be a good idea, but then the researchers started asking too many things which kind of driving us away from their ideas. So then we adopted the current solution which is putting the essential oil in capsules and a vibrating component on top of the capsule will spray the oil. However, we also ran into some difficulties because we had to order components from different countries, which took quite a while for them to arrive. At one point, we were really losing time because of that. That was a big challenge for us.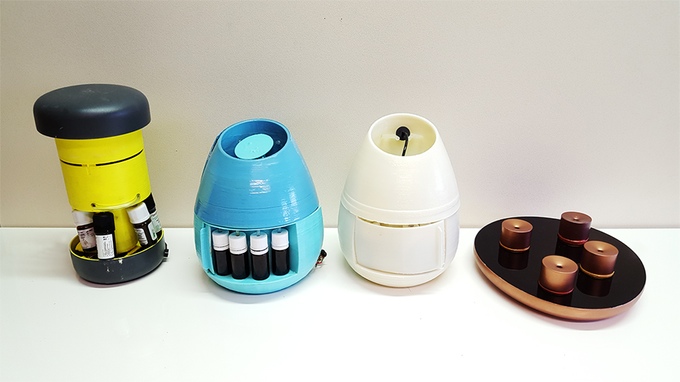 Q: So during the process of searching for methods that can eventually work for the diffuser, are there different opinions going back and forth between you all?
A: Our team never really had any problem communicating with each other throughout the process. Since we had to release the product fast enough for CES 2016, the timeline was really short. We put all efforts into finding the best diffusion solution for the product, and at one point I even thought about flying to China to search for components as delivery was taking forever.
Q: What would you say is the greatest thing for you to combine your passion with your expertise and turn it into a full-time job?
A: I think one of the greatest part is that we are creating something new. Although it's very challenging, we like to embrace the challenges. I feel like I was learning new things every week. For the first few months, I had to learn about the mobile app and write a brief for the promotional video. The process was very interesting because it's the combination of many new things. We were working hard on promoting the prototype and there was already a French retailer showing their interests in the diffuser. They might pre-order soon. I actually will have a meeting with their CEO soon. We get to meet many important people through the product development process. We also get lots of help from many successful people who are either interested in our product or simply want to help young entrepreneurs. These are all the great things that we have experienced.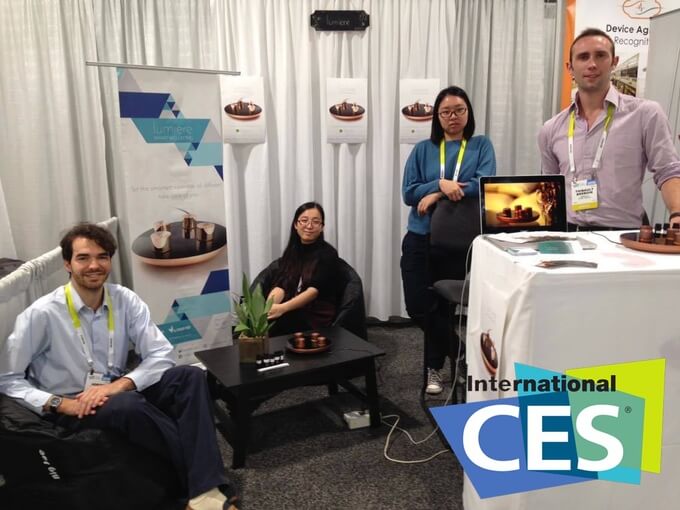 Q: What is the one thing that you think you would have never learned if you didn't start this business?
A: I think the most important takeaway is continuing to find solutions to problems that we face. A lot of the times we don't really know what's going to happen but as long as we keep solving problems and remain confident, I believe we will get to where we want to be eventually.
Q: What would be your suggestion for other young people who want to start their own businesses?
A: At least in France, many people have the dreams to start their own businesses, but they will be afraid to take the first step. I think to be an entrepreneur, it's better to start as early as possible. When you are young, you don't have to worry about losing many things. For those who are fresh out of school and don't have too much financial pressure, they should really start early. Even if their startups fail in the end, they are still relatively young.
Q: What are the future plans for Lumiere Diffuser?
A: Now we are focusing on crowd-funding. In France, we are applying for loans offered by the association that helps entrepreneurs. We are also going to raise some funds after the crowd-funding campaign is over. Additionally, we also plan to produce more diffusers, because the next step is to develop business with distributors. First we need to stock up products for companies who have pre-ordered. I think fund raising is going to be a focus. We are also in the process of securing several business deals with distributors, hotels and essential oil companies in the U.S.A.
TechDesign plans to interview more startup founders and bring you some of their success stories in the coming months. In case you are interested in learning more about Lumiere Diffuser, you can check out their website or their profile on Kickstarter. If you have any stories of inspiration to share with us, please don't hesitate to reach out to us.