Telehealth Technology to Revolutionize Healthcare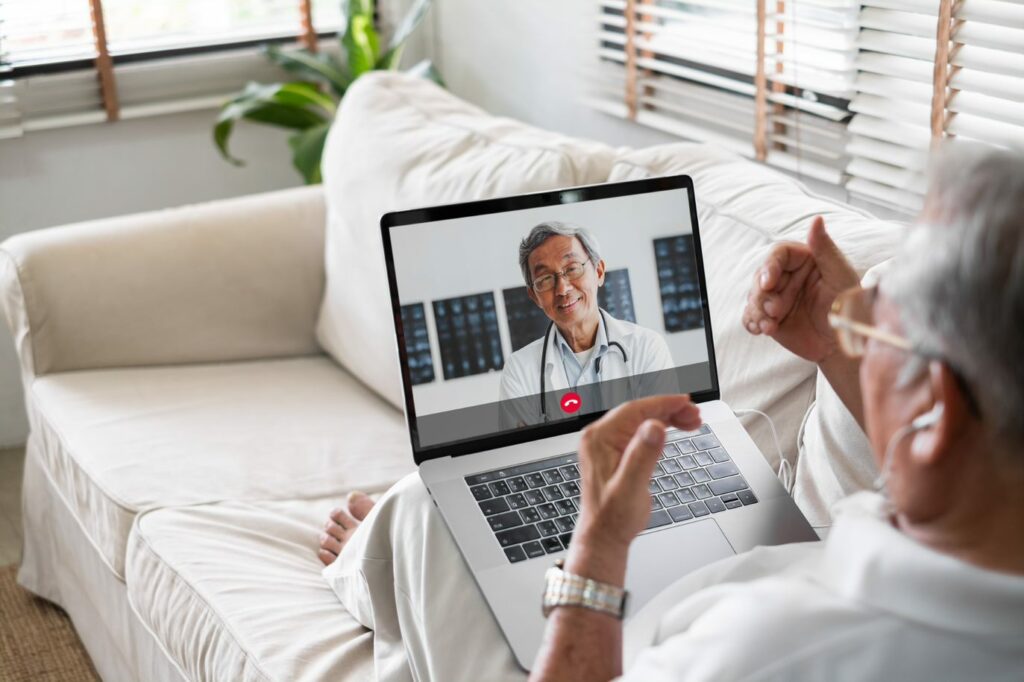 Telehealth started emerging again as a means of maintaining contact between patients and doctors during the COVID-19 pandemic, when the majority of in-person medical consultations were delayed and as a means to lower the risk of transmission of the novel coronavirus and ensure the continuity of consultation and treatment for those who need it.
It has been demonstrated that telehealth services improve the standard of care that can be given to patients. The provision of healthcare services remotely also has favorable financial effects. Numerous varieties of telehealth are beneficial to patients and lower the number of patients who need to be admitted to the hospital as well as the number of readmissions following discharge.
Benefits of Telehealth
Some of the benefits of telehealth are as follows:
● Lessens the burden on the healthcare system – Whether it is used as a cheap form of after-hours medical care at skilled nursing facilities or as voice-activated, logical home gadgets to assist with remote monitoring and distance-based consultations.
● Lowers access barriers – It successfully reduces the distances between rural care nodes, which can shorten patients' travel times, improve access to healthcare for people who reside in places with limited specialist alternatives, and aids patients with limited mobility.
● Enables faster delivery of care – Telehealth provides a way to meet with a doctor quickly, saving time and allowing people to rest and recuperate when most needed.
Because so many patients have access to a smartphone or tablet and WiFi, healthcare providers have been able to significantly increase the reach of telehealth, and in terms of both general and behavioral health care, the benefits have already been realized, even in the short time that newer solutions have been developed and adopted by the market.
Types of Telehealth Technology
Telehealth technologies include mobile apps, video conferencing, remote patient monitoring devices, and the electronic exchange of health data between a patient and a healthcare professional.
Mobile Apps for Telehealth
Due to COVID-19 and social isolation, the use of telehealth mobile apps has increased over the past two years, providing insight on how well various virtual solutions are functioning for patients and providers.
Patient access to electronic medical information, encrypted messaging, and virtual video visits is made possible via healthcare provider applications. There are wellness apps that monitor activities as well as specialized applications for diabetes control and maternity care. On the "back end," certain applications are supported by nurse practitioners, pharmacists, and doctors who deal with the data that is gathered.
Video conferencing and Informational Exchange
Video conferencing, which is a cornerstone for an overall telehealth system, streamlines medical practice while effectively fostering patient relationships. This technology enables virtual environments for remote patient diagnosis, monitoring, and treatment when used in conjunction with other telehealth options including chats, video, and phone conversations.
Information may be sent instantly from one computer screen to another between doctors and patients. They may even view and record information from medical equipment that is located far away. Patients may then consult a doctor for diagnosis and treatment from the convenience of their own home.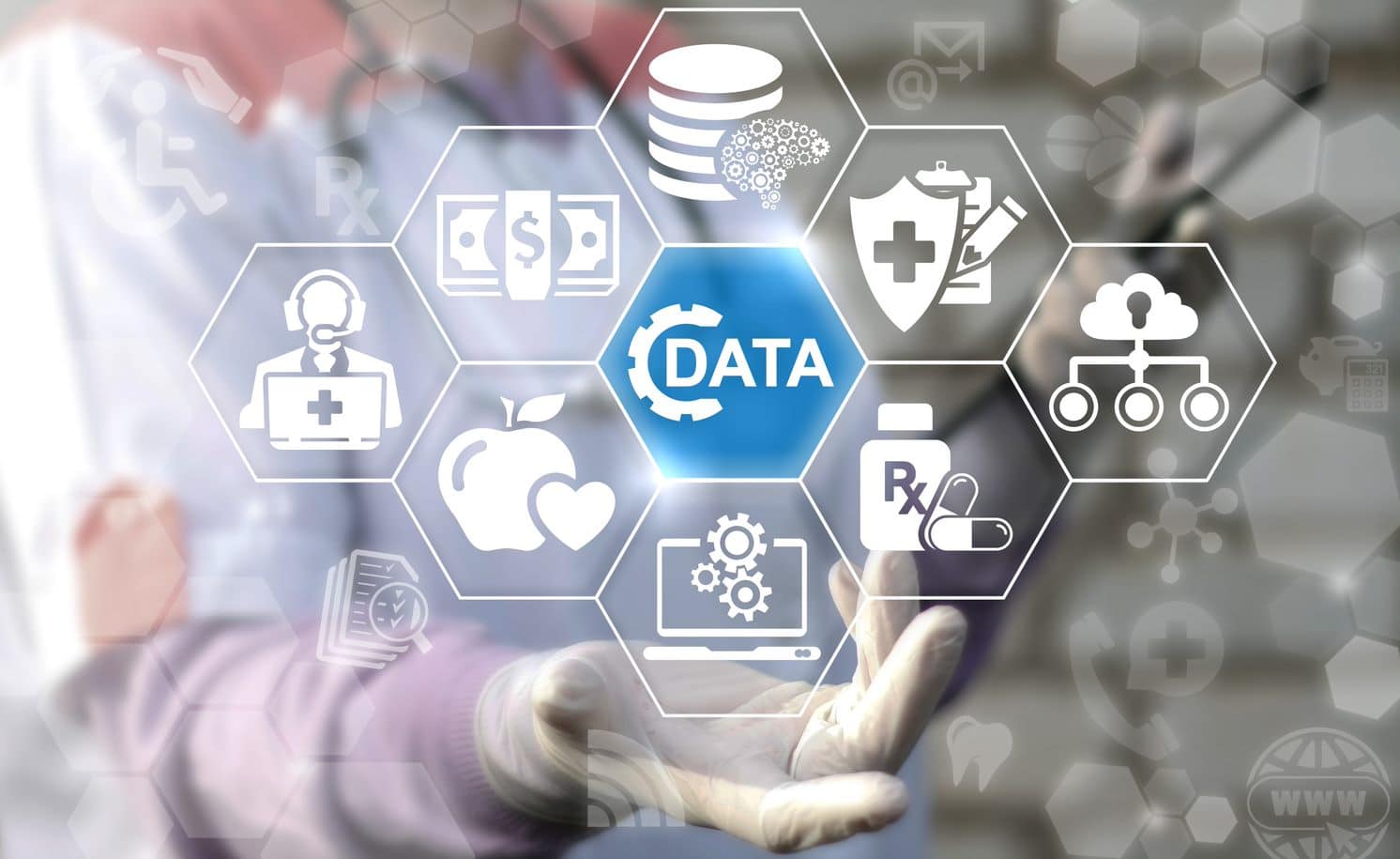 Remote patient monitoring devices
Most Remote Patient Monitoring (RPM) devices are wirelessly enabled sensors that can record data and assess specific physiological markers. Whatever storage is used, it must have a connection point for other sensors, databases of healthcare providers, and associated software. Applications often provide users with an interface to track or analyze data and show recommended treatments.
● Although most technological components are similar, Remote Patient Monitoring (RPM) techniques may differ depending on the device being used or the condition being observed.
At a minimum, these devices must be able to detect vital signs (e.g., heart rate and respiration rate) of a patient and make that information available to other applications. It is not uncommon to find solutions that are able to collect and share more than just one class of metrics while some can even do so without making contact, using thermal imaging to detect not just temperatures but also posture, and calling for carers when required.
Emergencies can occur quickly and with little notice. Because of this, fall detection technology is a valuable, life-saving form of medical alert systems. A medical alert system's automated fall detection capability can provide you peace of mind that you will still get the assistance you require if you are unable to activate the help button following a fall or in the event of a medical emergency.
Application of Telehealth Technology
A range of healthcare providers can now provide telehealth services to patients. These include:
● general practitioners (GPs)
● specialists and consultant physicians
● allied health providers
● mental health professionals
● nurse practitioners
Acute Care and Nursing via Remote Technologies
Medical staff consult skilled acute and critical care specialists via telehealth technology. This use of telehealth makes it possible to provide appropriate treatment to patients in emergency rooms regardless of where they are, and it improves the knowledge of emergency room staff.
Examples
● Mental health emergencies (e.g., acute excitement, self-destructive or suicidal behavior)
● Intensive trauma care (e.g., after a fall or car accident)
● Aid in stroke therapy
● Remote intensive monitoring patients in a remote location
Nurses continue to be the foundation upon which healthcare organizations are founded. However, the institutions that rely on these workers could experience a severe skills shortage, just as has been the case during the Covid-19 outbreak.
Telenursing systems allow for the provision of nursing care and patient monitoring over long distances, as well as the automated monitoring of patient symptoms and vital signs.
With the use of telemedicine technology, medical facilities might be able to totally avoid this nursing shortage. Individuals with chronic conditions now have access to cutting-edge technologies for consultations and services. As a result, nurses have the opportunity to put telenursing skills to use and enhance their value as healthcare professionals.
Pediatrics via Telehealth Software
Children of various age groups can get remote care in their homes, daycare centers, schools, etc. with the use of telemedicine software. Children may get care in a comfortable setting thanks to telehealth technology, and they are more engaged and open during virtual consultations than they are during in-person ones.
Telehealth for Physical Therapy
In its most basic form, telehealth physical therapy (PT) is the virtual interaction between a patient and a physical therapist; It's usually a private video visit that can happen anywhere and anytime that most suits the patient.
Telehealth programs are created to deliver physical therapy remotely, assist physical therapists in managing chronic illnesses (particularly neurological ones) and facilitate patient recovery following procedures and injuries (including sports injuries). For practices to keep on top of giving their patients the best treatment possible, telehealth—whether that's remote patient monitoring or remote therapy monitoring—is becoming a must. On a side note, online training for sport alone has been the new top trend in fitness for the same reasons that telehealth PT is set to boom, i.e. personal attention and the convenience that telehealth affords.
Telehealth applications continue to develop in response to what healthcare customers want and how providers must communicate with patients online, just like any other technology. Though it's impossible to predict how the pandemic will impact telehealth usage in the future, it's more than likely that these technologies will be adopted more frequently in the healthcare sector.
Telehealth Solutions at TECHDesign
We welcome you to go over the sourcing alternatives provided by TECHDesign as we always work to keep on top of telehealth trends. Let our team of experts help you choose the best solution to meet your needs.