Solar-Powered Agriculture Robot for Weed & Crop Control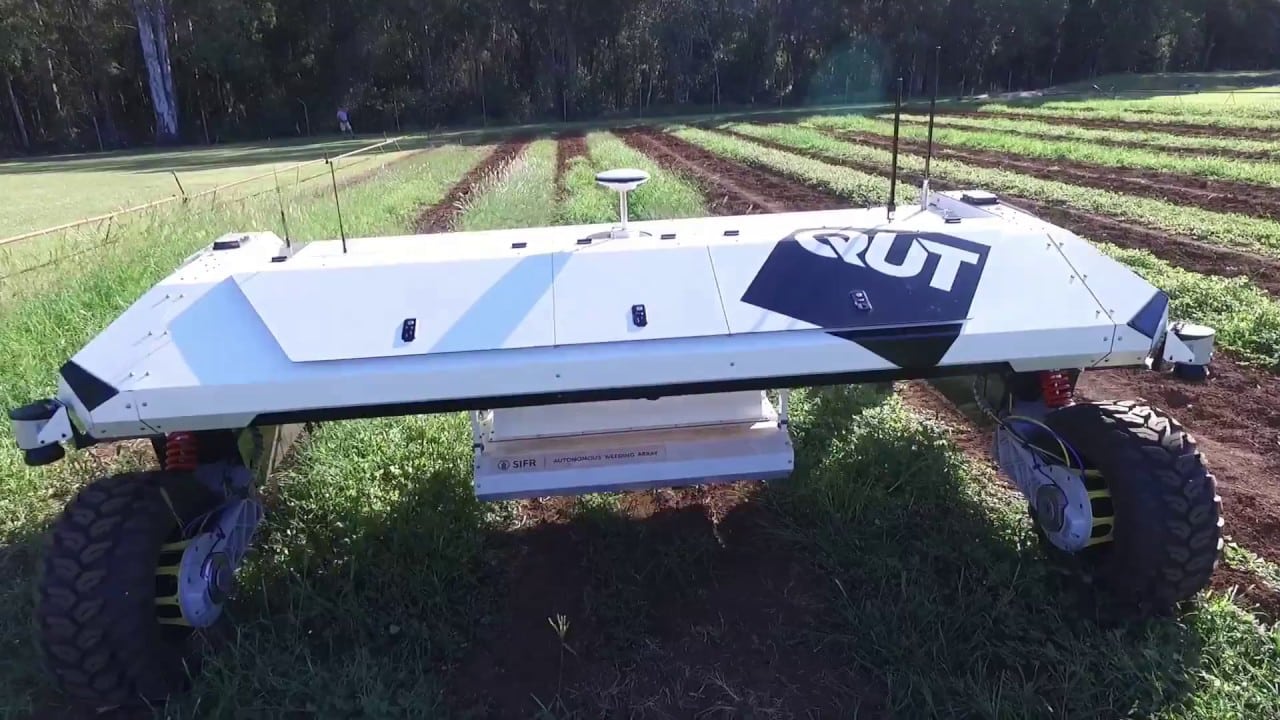 With the rapid climate change and global warming impact, farmers and scientists began to cooperate to ensure the crop growth in high-tech and scientific ways. AgBot is the agriculture robot designed by Queensland University of Technology (QUT) with funding support from the Queensland Government for weed and crop management. The agriculture solution could help farmers in Australia save $1.3 billion dollars every year and reduce the cost of weeding crop by around 90%.
Agriculture Robot Controlled by App to Detect Weeds
AgBot measures 3 meters wide, 2 meters long, 1.4 meters high and is able to work autonomously and can be controlled by a computer, tablet or smartphone app. The robot, equipped with multiple sensors and using software and electronic devices, is capable of detecting, classifying, and destroying weeds. In addition to weed destruction, AgBot can also be applied to execute fertilization and seeding.
The robot is operated at 5 to 10km/h; the lower-speed operations allows AgBot to use chemicals with pinpoint accuracy to reduce waste and also detect the weed based on mechanical and thermal principle. Cameras on AgBot is not only used to detect but also to conduct image processing and avoid obstacles on the road no matter day or night time. Instead of using diesel fuel, AgBot is a batter and solar-powered robot so that the weight is the critical issue for working efficiently in the field.
Data Analytics Functions Help Farmers Optimize Productivity
Integrated with digital infrastructure, data analytics, and algorithms, AgBot is able to assist in complex decision making under uncertainty. The robot could help farmers to build a more site-specific crop management and crop enterprise system. In this way, farmers are able to optimize their productivity and profitability by creasing yield and make the most use of investment in energy, labor, water, etc.
In the future version, the research team will like to collect the real-time feedback data from the field to monitor soil and crop health and the state of disease. That would be more helpful for farmers to have better crop management with the accurate and specific information.