Smart City to Achieve Sustainability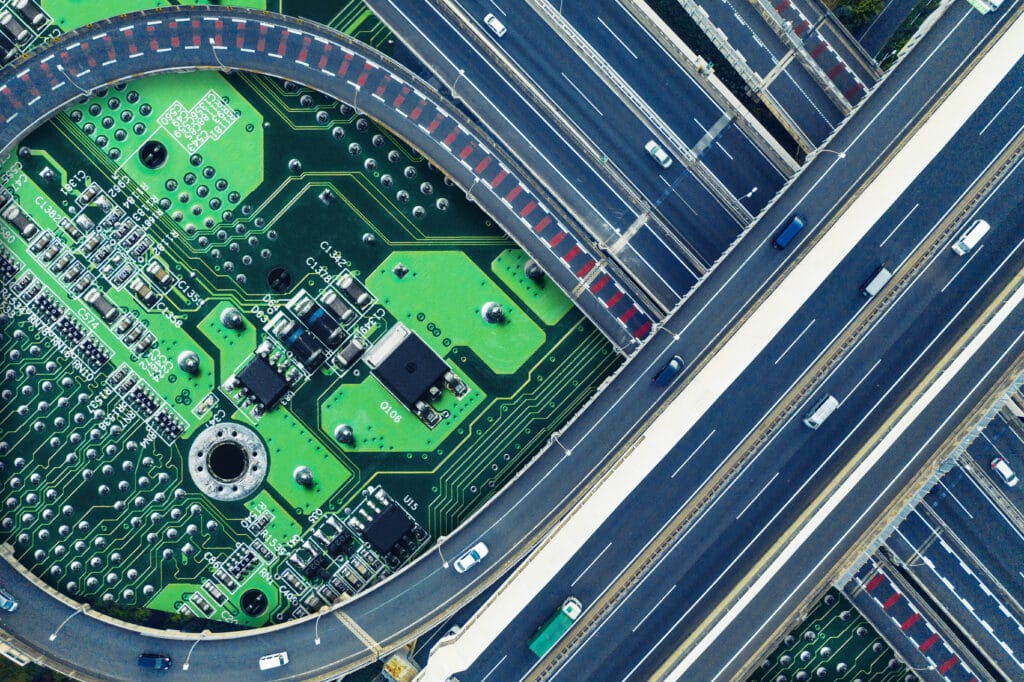 A smart city is a framework for developing, deploying, and promoting sustainable development techniques to solve rising urbanization concerns. Residents' lives are increasingly intertwined with technology and smartphones have become the keys to the city, giving real-time information on transportation, traffic, safety alerts, health services, and community announcements to millions of individuals, which provides decision makers with a big picture on how things are going and make important decisions based on the information.
Technologies that enable smart cities
The framework that makes up a smart city is primarily composed of sensors and processors that are connected by a range of wireless technologies.
Sensor
Sensors come in a variety of shapes and sizes, and they can monitor and detect a wide range of things, including light, heat, motion, moisture, and pressure. Not only that, but sensors for measuring color, proximity, gas, tilt, and flow are some of the common sensors utilized in smart cities. These sensors can be used in a smart city for a variety of purposes, from smart meters and smart grids to intelligent traffic systems and environmental monitoring.
Cloud Computing
Cloud computing provides scalability and on-demand computing capability to urban system simulations for rapid prediction, while edge computing allows data gathered by local devices to be processed and analyzed on-the-spot and at the network's edge. Regardless of where the processing occurs, applications receive, analyze, and manage data in real-time to help municipalities, enterprises, and citizens make better decisions that ultimately improve quality of life, notifying users about mobility issues, weather alerts, environmental issues, and parking spots, among other things.
Wireless Communication
Wi-Fi, 3G/4G/LTE, Bluetooth, NFC, GPS, and other wireless signal types and protocols are utilized throughout cities. 5G wireless and other future standards will be essential for implementing applications that require high bandwidth and low latency connections, and dedicated short-range communications (DSRC) might be a fundamental standard for allowing completely autonomous cars.
Infrastructure, mobility, public services, and utilities are all improved through smart city technology, whether it be improved citizen and government interaction, the provision of energy according to demand and while reducing emissions and fuel costs, or diagnosing issues and providing instant feedback on all aspects of the infrastructure.
Benefits of smart cities
Efficient transportation
The most important challenge in urban planning is figuring out how to properly deal with traffic congestion. Intelligent Transportation Systems and smart environmental monitoring in smart cities are starting to recognize the elements impacting the environment more precisely due to recent breakthroughs in Artificial Intelligence (AI) and Machine Learning (ML), allowing for immediate changes and adjustments to ensure sustainability.
Thanks to RFID-enabled technology, parking management can now be automated. It also allows for access control via the use of boom barriers. It is possible to categorize parking for certain situations, such as VIPs and ambulances. Not only does this strategy save time, but it also saves human labor. Vehicles without an RFID tag are unable to enter the parking area, as identification is necessary. With real-time information on allocation and deallotment of parking spots, managing parking is straightforward.
Improved public security
Smart mobile sensors are extending surveillance and data gathering beyond the stationary camera's range. Next-generation mobile sensors include artificial intelligence (AI), IoT technology, and geographic location, whereas traditional wearable gadgets just collect video and audio. As a result, these solutions activate additional linked devices, such as a nearby PTZ camera, and send data from all sensors back to a command center where other public safety groups may collaborate. With this technology, security officials assigned to break up a brawl at a sporting event may attend to injured spectators while streaming footage to control room operators, who can then share the information with local cops for further inquiry.
Optimized energy management
A smart grid capable of handling variable power supply will be required in the future sustainable city, which will be powered as much as possible by local renewable energy. Solar panels can be installed across neighborhoods and then coupled with batteries that store the generated energy. These devices are able to communicate with the grid, supplying and keeping stored energy in response to demand changes.
A smart city aims to link everything and share data across domains so that residents and decision-makers can get a far more thorough and comprehensive picture of what's happening. Automatic load balancing is a significant feature of a smart electrical grid, which decreases the chance of equipment failure. To control loads, smart grids utilize technology (typically based on Genetic Algorithms) to examine consumption trends. Electrical equipment is less stressed as a result, especially during peak hours.
Challenges and concerns
Smart cities confront various obstacles, the most significant of which is establishing a telecommunications infrastructure that is stable, secure, dependable, and interoperable in order to support large-scale operations.
Establishing stable connections and preventing RF interference can be exceedingly difficult for city planners and engineers in such a crowded and complicated setting with so many distinct signal kinds. Many of the above-mentioned apps rely on real-time data exchange and constant communication, so any disruption may be disastrous. A lack of connectivity might put the entire city to a halt in the event of traffic lights or power systems.
Due to the advent of new threats and vulnerabilities, the security levels of IoT devices and infrastructure components will change over time. To address the risks posed by such threats, automated monitoring, testing, and mitigation technologies are required. Despite the widespread usage of intrusion detection system technologies, the security assessment process in IoT-enabled smart cities need extra safeguards to prevent themselves from possible attacks.
Governments all over the world are seeking smart, green living to enhance energy efficiency, preserve the environment, improve quality of life, and boost economic competitiveness by integrating information and communication technology (ICT) with physical infrastructure. One of the issues cities nowadays confront is the energy efficiency of houses and residential units. Using intelligent sensors and contextual systems to achieve this goal would aid in the development of future smart cities. For instance, Home Energy Management is crucial in a Smart Home setting to find out the aging machine and find suspected short circuit and leakage, curb peak demand, and achieve energy savings.
TECHDesign is ready and waiting to hear from you if you are working on a smart city project at any level of development. We collaborate with a vast network of properly vetted manufacturers and design firms and can match you with the best fit for your project. You have complete confidence working with TECHDesign because we provide NDA and Escrow payment security to protect your ideas and investment.