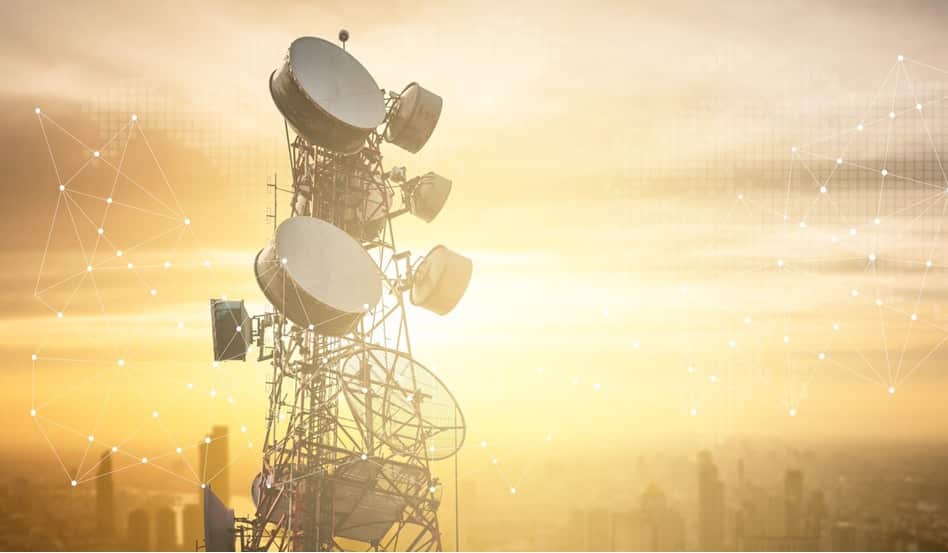 Although the concept of ultra-fast wireless internet with ultra-low latency is not new, The Next Generation Mobile Networks (NGMN) Alliance described 5G technology in a white paper published in 2015. Throughout 2015 and 2016, 5G technology was tested and studied and in 2017, the 3rd Generation Partnership Project (3GPP) established the 5G specifications and the technological trials began.
Since then, there have been a multitude of innovative solutions that simply would not have been possible without the advantages that 5G networking provides, and as with all technical developments over the previous few decades, Taiwan has been a hotspot and key player for producing the required electronic components.
The impact of 5G
IoT
Internet of Things (IoT) is one of the most recognizable terms and a major area for growth and that is dependent on a supercharged 5G wireless network. Every object, appliance, sensor, device, and application will be connected to the Internet through the Internet of Things.
Data from millions of devices and sensors will be collected by IoT apps. For data collection, processing, transmission, control, and real-time analytics, an efficient network is required. Due to its flexibility, unused spectrum availability, and low-cost deployment methods, 5G is the most efficient contender for the Internet of Things.
Smart Homes
In today's market, smart home equipment and gadgets have been rolling out to make up the new computing paradigm that could be referred to as ubiquitous computing. For device connectivity and application monitoring, the smart home will rely on 5G networks.
Smart appliances that can be adjusted and accessed from remote places demand that 5G wireless networks allow a multitude of devices to be able to maintain a connection. These smart applications include a broad range of solutions to augment the comfort and care of family members, even our pets; Live events will be broadcast in high quality via a wireless network and mobile devices can watch HD TV channels without being interrupted.
5G wireless networks will also be extremely beneficial to cameras and video within the home; closed-circuit cameras provide high-quality real-time footage for security purposes but for a specific area and to only a select audience. The smart lock and doorbell market is currently estimated to be worth 2.1 billion USD and have a compound annual growth of ~12% over the next five years.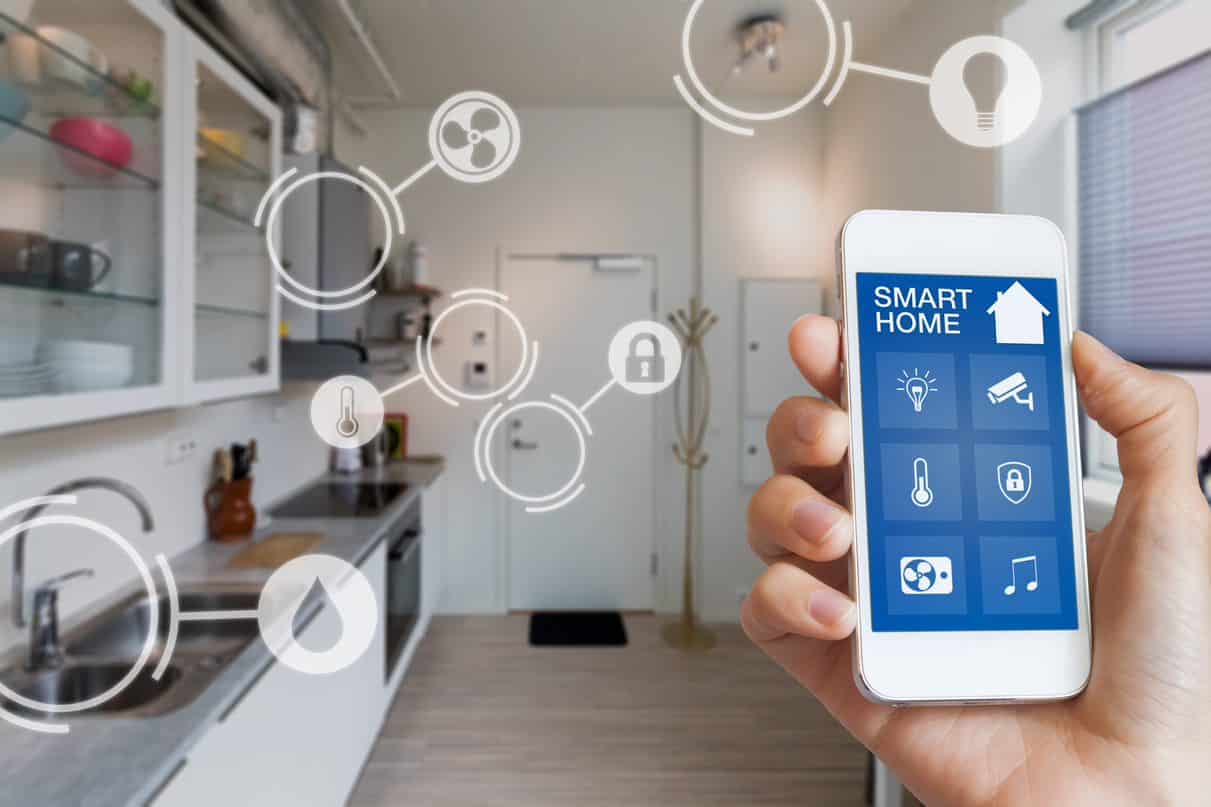 Smart Cities
As our homes and workplaces become even more connected, the wider world around us starts sharing the information it collects so that better decisions can be made at not just at a personal level, but for everybody in our shared locality.
Traffic control, traffic prediction, instant weather updates, local area broadcasting, energy management, smart power grid, street lighting, water resource management, crowd management, emergency response, and other smart city applications will all be dependent on the 5G wireless network.
Many linked sensors and gadgets generate significant amounts of data in smart cities. When properly handled, this data flow can increase the city's infrastructure's openness and efficiency.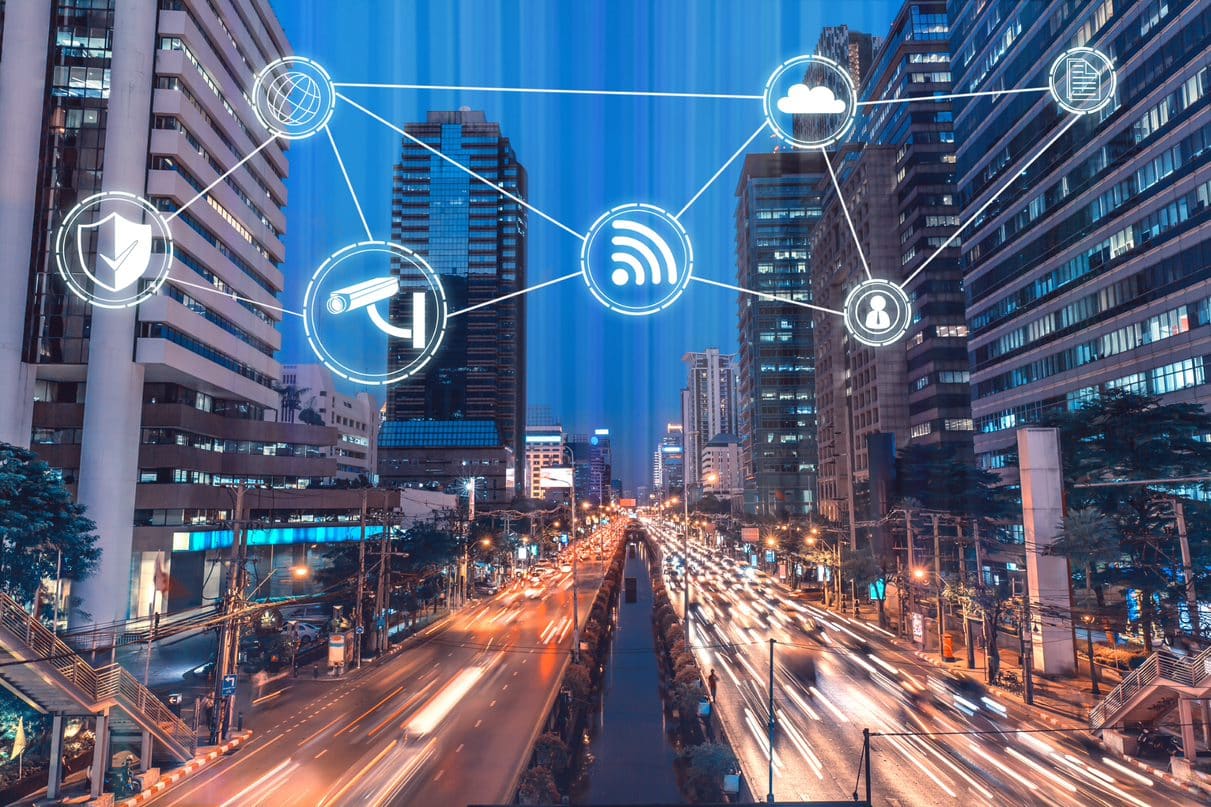 Logistics
Smart 5G technology is used in the logistics and shipping business for tracking items, fleet management, centralized database administration, personnel scheduling, and real-time delivery tracking and reporting.
Increased degrees of automation may be introduced across all phases of a cloud-based supply network using 5G and artificial intelligence to gather and analyze data from manufacturing, logistics, and sales channels.
Having as much information as possible while making decisions guarantees that the best option is chosen and this is especially crucial in the logistics industry. Because the amount of data created by sensors and connected devices over 5G networks is already increasing, decision support systems are able to offer more precise alternatives for things such as the optimal routes for transporting goods, lowering environmental impact, and maximizing fuel efficiency.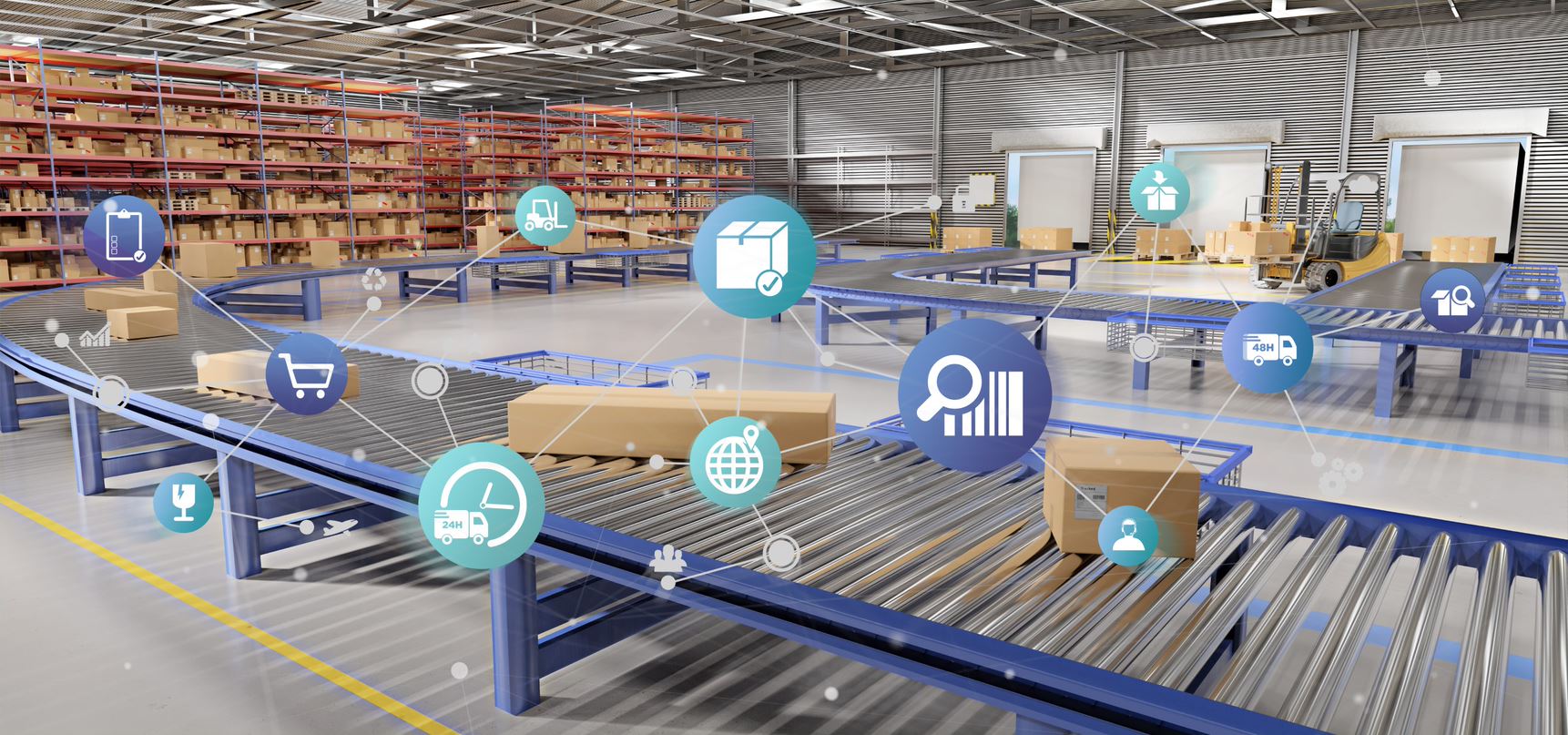 Key components to build the 5G network
The impact of 5G on demand for electrical components is transforming the electronics manufacturing industry.
Antennas
Because 5G will be distributed over various frequency bands, it must communicate in the millimeter-wave band, which has a broader spectrum and bandwidth, and will require large-scale antenna technology. As a result, in the 5G era, the number of mobile phone antennas has expanded, array antennas have become commonplace, and antenna packaging materials are changing. In terms of communication base stations, antenna technology such as Multiple-input and Multiple-output (MIMO) has been updated in the 5G era, not only increasing the number of antennas but also the quantity and performance of radiating parts.
RFFE Modules
The radio frequency front-end is an important element that allows devices to connect to the mobile network (RFFE). The RFFE is the part of a mobile phone's functional area that allows it to send and receive data. The device will be unable to connect to mobile networks if the RFFE module fails.
Devices supporting 5G networks must support radio frequency bands ranging from 600 MHz to 71 GHz, depending on region. RFFE module requirements will become more complex and dynamic with 5G. Power amplifiers (PAs), low noise amplifiers (LNAs), switches, duplexers, filters, and other passive components make up an RFFE module. The demand to accommodate broader frequency bands and greater mobile broadband speeds has driven up the cost of RFFE content in mobile devices substantially in recent years.
Memory
To prevent creating a bottleneck while processing UHD video, memory systems on mobile devices must be able to read and write at the same rate as the network. Not only do 5G-enabled multimedia apps and workloads necessitate more and faster DRAM like LPDDR5, but greater download speeds and volumes necessitate quicker and bigger storage.
Edge computing –a distributed computing paradigm in which processing and data storage are brought closer to the data sources– is becoming more popular and will help ensure that the targets that have been set for 5G are more easily met. While 5G promises to significantly reduce network latency, it only does so between the endpoint and the radio tower; Edge computing covers the other half so that backhaul delay associated with central data centers is eliminated. To ensure edge data centers function with ever-increasing levels of demand, more robust SSDs will be required.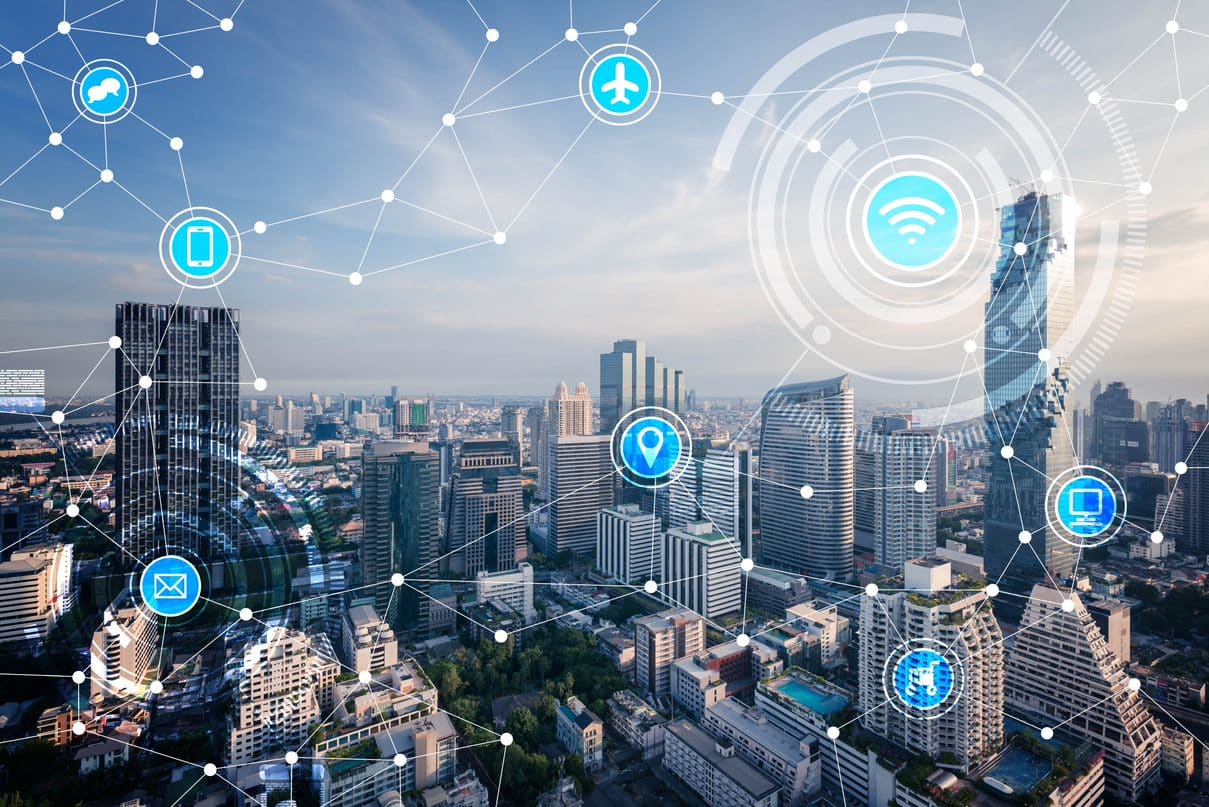 Challenges for 5G solution providers
New device makers and application developers will have more opportunities and more challenges in response to 5G wireless technology.
5G Network Development
mmWave frequencies, which travel only a short distance, are required for 5G network architecture. As a result, an ultra-dense grid is required. Small cells can be mounted on lampposts and the sides of buildings, however numerous antennas are required to service a given region due to range constraints. The ability to deploy these small-cell base stations is critical for 5G network growth.
Security
5G enables larger and more hazardous attacks by connecting millions, if not billions, of devices and security isn't always built into these devices, making a potential vector that an attacker can exploit. The present internet infrastructure's current and future vulnerabilities are merely aggravated. With 5G, the potential for more sophisticated botnets, privacy breaches, and speedier data extraction could increase.
Both carriers and enterprises are concerned about security. The basic architecture of 5G, particularly in back-end provisioning and handling, enables for stronger and more granular security capabilities on the carrier side. Furthermore, as with past wireless technology transitions, security is mostly addressed on the most recent platforms first, therefore 5G is expected to give considerably greater security.
5G provides a different paradigm to that of 3G and 4G since it offers new security capabilities. The good news for enterprises is that carriers will handle the bulk of the implementation. Understanding these new security models will be crucial for firms implementing network services on top of 5G cellular networks to guarantee they are providing complete, secure services.
Packaging of RFFE module
The RF Front End (RFFE) is one specific functional area inside 5G devices that is rising in complexity for device makers. The RFFE component industry has been prepared for this eventuality, and OEMs continue to incorporate more and more wireless connection capabilities into the same form factor requested by the market by relying significantly on new packaging methods. Modularization of RFFE is key to the next generation of wireless technology.
TECHDesign already has suppliers for the electrical components that are necessary for building the networks and infrastructure that we now call 5G. Components for 5G base stations include Nuvoton microcontrollers, Winbond 1Gb NOR flash memories and 2Gb/4Gb NAND flash memories with industrial-plus temperature grade (-40~105°C) and low power consumption. Components for multiple 5G applications include Walsin resistors and MLCC. Contact TECHDesign and get started with bringing your designs to fruition.