See How This Maker Builds Himself a Humanoid Robot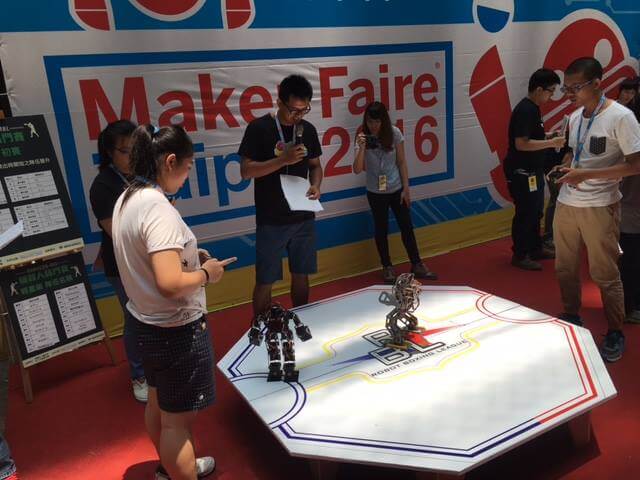 You may still remember the robot boxing video that we shared on our blog two weeks ago. In it, two kids were skillfully controlling their robots and aiming at knocking the other person's robot to the ground. While it is inspiring to see that the robotic sanity exists among the younger generation, we also understand how big the potential market is for robotics. Not only do makers spend time to build their own robots, larger corporations, such as Nuvoton Technology, also have their own robotic solutions. Previously, we featured one six-claw robotic solution from Nuvoton on our blog. We stumbled upon another robotic project shared by one fellow maker on hackster.io and think it will be interesting to learn about his robot-building process.
OpenBot V1 
OpenBot V1 is Eric Leung's first attempt to build a Humanoid robot based on existing products on the market. While he already owns a Version 4 humanoid that is common in robot boxing league, he still wants to fulfill his dream of building his own humanoid. The V1 OpenBot he picks is a robot equipped with an 18kg/cm torque servo, and if you wonder where to get the servos, they are readily available on the market. He uses fiberboard to build the body of the OpenBot. And in case you have already guessed, the control board of the robot consists of Arduino, a servo port extension and a PS2 controller that is often used to control robots.
Want to have a look at how the OpenBot actually functions when it's completed? Check out the demo videos shared by Eric:
(Via OPEN-BOT on Youtube)
(Via OPEN-BOT on Youtube)
So it seems like building a moving robot is actually not as hard as we imagine right? Perhaps all of us can try to develop our own robots some day. If you are interested in learning more about Openbot's detail, check out the project's profile on hackster.io. As always, if you have any questions, please don't hesitate to send them our way.