Ask TECHDesign PM: New Technologies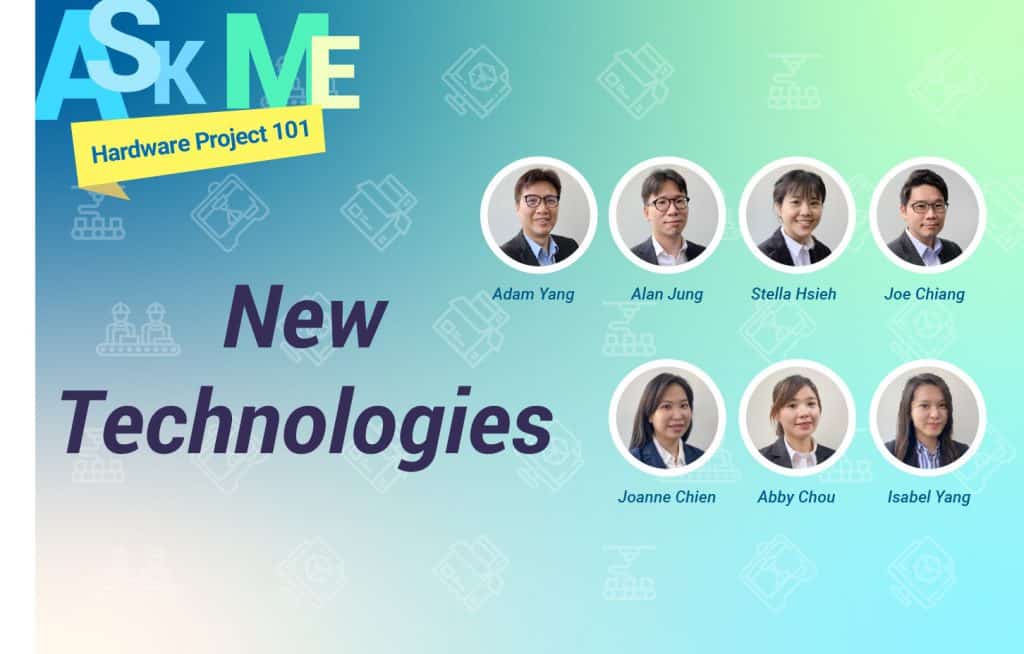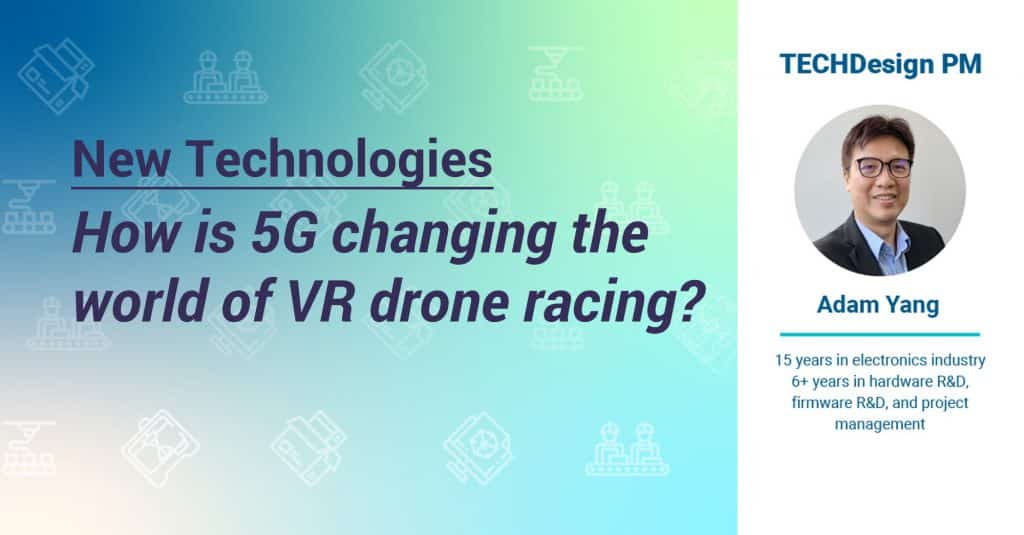 Q : How is 5G changing the world of VR drone racing?
A: Anyone who has ever watched a Star Wars movie may have a picture in mind—the hero drives a spaceship chasing bad guys acrossthe universe. The scenes in the movie are quite nerve-wracking and exciting, aren't they? Now, you can experience it through "VR Drone Racing". In 2015, the first drone competition was officially held at California State Fair's gymnasium, which opened up new prospects for drones. In order to increase the thrill factor for participants during the competition, the designer combined the Virtual Reality (VR) headsets with the drone competition, which had become an indispensable element.
However, VR headsets have a limitation – the video transmission of VR headsets is only for live images, while virtual images are not included. Because of this, the race could not include any enhanced virtual elements to make the race more compelling., . Fortunately, this problem can be solved after the launch of 5G. Because of the low latency and large bandwidth of 5G, image transmission will improve, and the players will enjoy a brand-new experience.
As a result, there will be more applications for drones as the technology progresses, and one of them is sure to be drone racing. There are many such solutions on our platform, and three of them are listed as below for your reference. If you are interested in learning more about drone products, you can check it out on our website.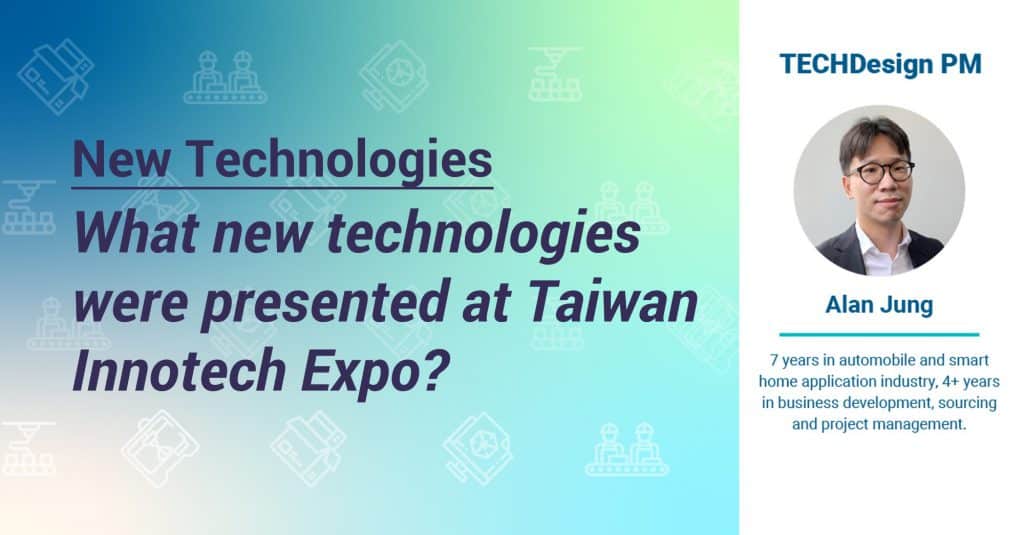 Q: What new technologies were presented at Taiwan Innotech Expo?
A: During my visit to Taiwan Innotech Expo 2020, I came across an interesting IoT solution in vertical integration for Industry 4.0 which could bring great convenience to the manufacturing field.
In a nutshell, it's a tag-shaped sensor solution developed by a Taiwanese startup. Its key with a regular industrial-grade sensor is that its form factor resembles a piece of sticker with PCB-layout ready. The tag-shaped sensor may not look like a sticker at first glance, but, functionally speaking, it performs exactly how a sticker does – it can be torn from a plastic sheet and stuck onto the surface of a manufacturing machine such as CNC or stamper to measure its vibration and temperature. Furthermore, it sends data to the cloud via a gateway to conduct data analytics for predictive maintenance. As many legacy manufacturing machines aren't designed with a data port for data output, such a solution offers an innovative way to make them smarter with enhanced reliability.
To lower the barrier for digital transformation on a broader scale, whenever new technologies and devices are developed, we can think about how to adapt these strategies to legacy equipment or appliances to achieve lower costs and less effort while realizing a similar outcome.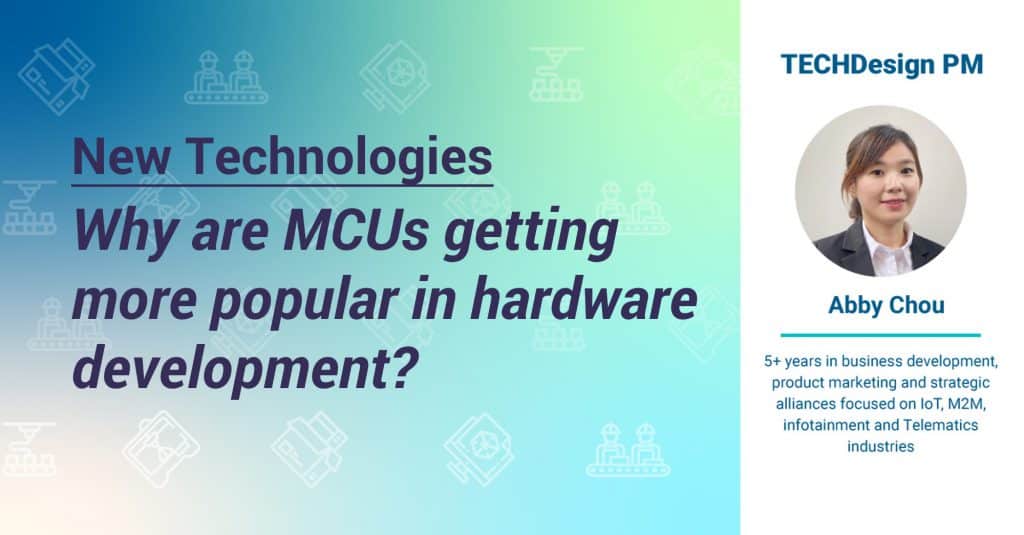 Q: Why are MCUs getting more popular in hardware development?
With the increasing number of IoT connected devices, there has been strong growth in the global microcontroller (MCU) market. In 2019, more than 30 billion units of microcontrollers were shipped, and the market is expected to grow at a CAGR of 10.8% to reach USD 47.74 billion by 2027, according to a new report by Grand View Research, Inc.
A microcontroller is a powerful integrated circuit that includes a processor, memory and peripherals for different applications in a compact package. Seeing the high potential of the IoT-MCU market, many microcontroller manufacturers have invested greatly in the system integration of hardware and software, and built partnerships with key cloud platforms to help clients facilitate the development process.
MCUs contain many advantages. Building an industrial IoT solution takes at least three to six months with dedicated team support in development of the hardware layer, network stack, protocols and cloud application. With a well-integrated MCU solution, however, you can save a lot of this time and effort. In addition, MCUs have strong price competitiveness because of the electromechanical predecessors, and its relay type circuit and components come with lower power consumption.
Despite the programming complexity of using the C language, MCUs are still widely used for diverse applications that require agility and speed, and play an important role in the field of IoT hardware solutions.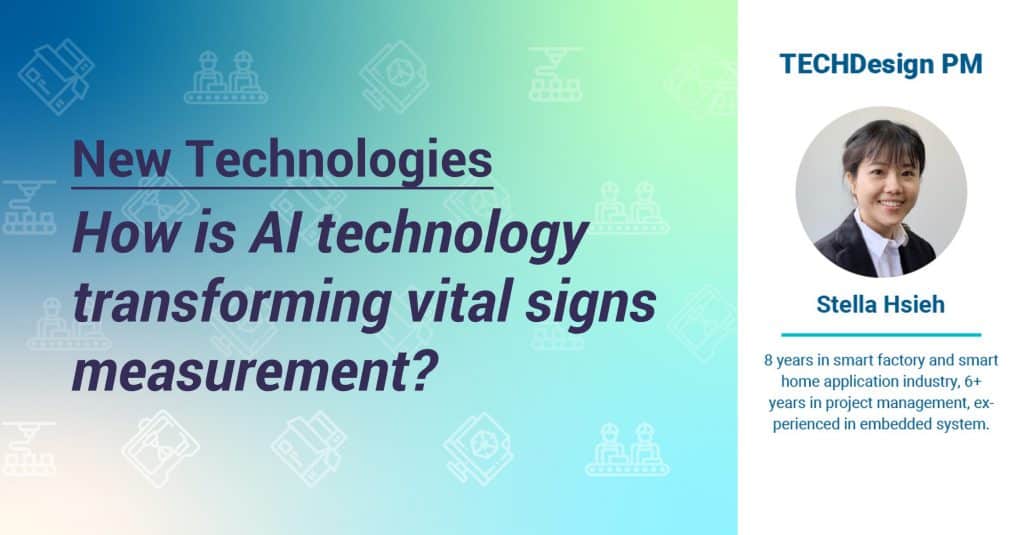 Q: How is AI technology transforming vital signs measurement?
A: You may have heard of many wearable personal healthcare devices like Garmin, Fitbit, Sony, and Apple smart wristbands which offer heart rate and HRV (Heart Rate Variability) monitoring. The smart wristbands measure users' vital signs data using EEG or PPG sensors through skin contact. However, some people are not comfortable wearing gadgets like these, thus, some hardware innovators are trying to solve this problem by applying mmWave radar for vital sign measurement, which allows the healthcare devices to have contactless detection of their respiration and heartbeat rates.
Another option to mmWave technology is combining imaging technology with AI to conduct contactless vital sign measurement. AI-based physiological signal detection operates in a similar way to facial recognition. With just a few seconds recording via generic VGA camera, the AI will divide the video into multi-image segments to identify the color changes of facial capillaries. Subsequently, the pre-trained software algorithm can determine the subject's heart rate and HRV. This contactless detection camera can be widely applied to households, nursing homes, fitness centers, etc. to enhance health management.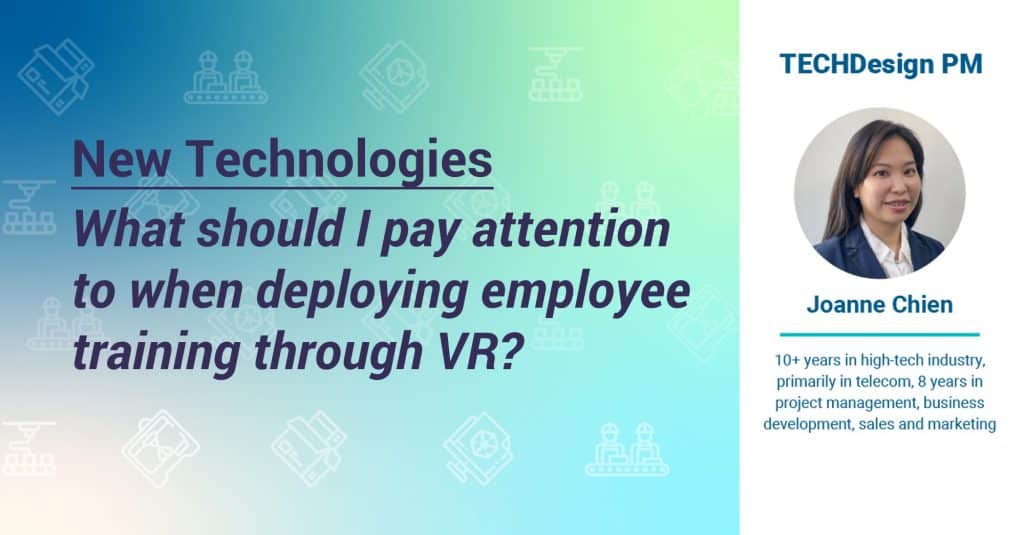 Q: What should I pay attention to when deploying employee training through VR?
A: The challenges for enterprises in 2020 are WFH (Working from Home) and social distancing. More and more firms start to use VR (Virtual Reality) for employee training to reduce virus transmission. However, holding a cost-effective and efficient VR activity is not easy. If you want to achieve that, below are some items to be aware of:
First, focus on software flexibility and content variety of lessons. A flexible software platform is very important as the contents of lessons are not fixed but change from time to time. Content variety and consistency cannot be over-emphasized. Though there may be many different departments within a company, it is important to align the lesson content to create a shared culture/experience across the enterprise.
Second, pay attention to hardware selection. When choosing your hardware devices, take multi-function and hardware expansion into account. It is better to have hardware devices that are compatible with any software so there will be fewer limits when expanding its functions. Another aspect you need to consider is the hardware supplier. Pick suppliers with supportive FAE teams so that the problems can be solved quickly. Furthermore, a supplier with mature R&D ability may provide you with more new product options.
Software flexibility, content variety, and hardware selection play important roles when enterprises want to achieve a cost-effective and efficient training through VR. In addition, some accompanying gadgets for VR can go a long way. For example, TOPlay INC. provides 3D surround sound earphones in high quality, which are suitable for combining with VR products such as helmets and goggles.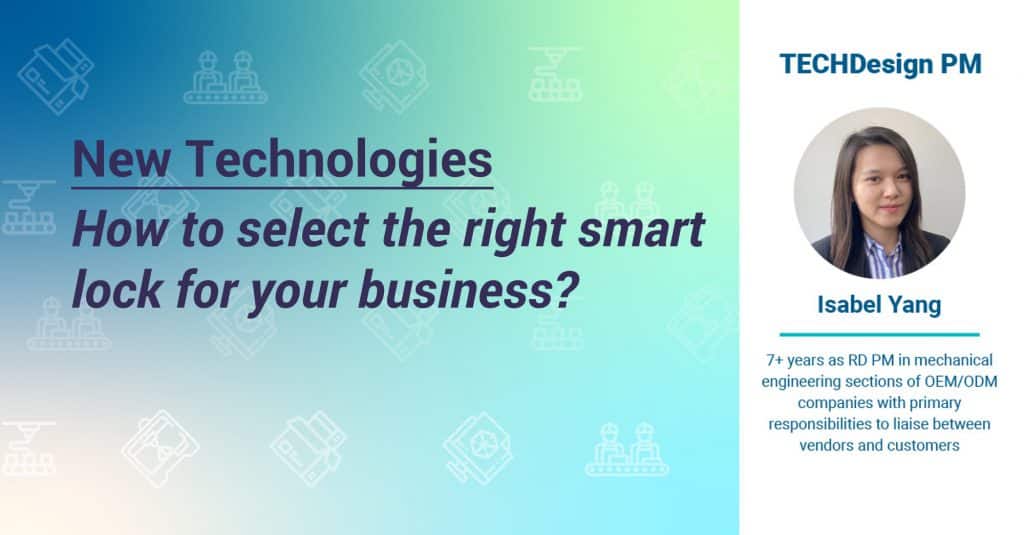 Q: How to select the right smart lock for your business?
A: According to Technavio news, the size of the global smart lock market is expected to grow by USD 770.77 million during 2020-2024. To capitalize on this trend, let's talk about how to select the right smart lock and a suitable manufacturer.
Recently, we've received a few inquiries relating to smart locks. The first thing to figure out is how do users prefer to use smart locks in your target market? In Taiwan for example, users prefer to find technicians or security agents to help install the smart locks.
If you are interested in choosing a suitable smart lock, below are some suggestions and questions for you and your customers to consider:
1. Check your needs and select smart locks based on your required functionality:
Which of the three common lock types suits your need—deadbolt, lever or mortise? Which wireless connectivity method meets your needs Wi-Fi or Bluetooth?
2. Consider the safety factors and select the corresponding product:
Would you prefer to keep your entity locks and keys? Would you like to set up different virtual passwords for your visitors? Would you like your smart lock to send alarm notifications to your phone if there's any unusual situation?
3. Choose a good quality smart lock to minimize the maintenance frequency:
If the lock is broken, where could you find a repair center and how soon can you get a replacement one?
4. Make sure the after-sales service from the smart lock dealers is complete enough:
Think about whether you buy a smart lock from a trusted dealer providing full customer services after the purchase and whether the security institution provides 24/7 assistance.
If you need help thinking through any of the questions and finding a smart lock manufacturer for your business, we are happy to help!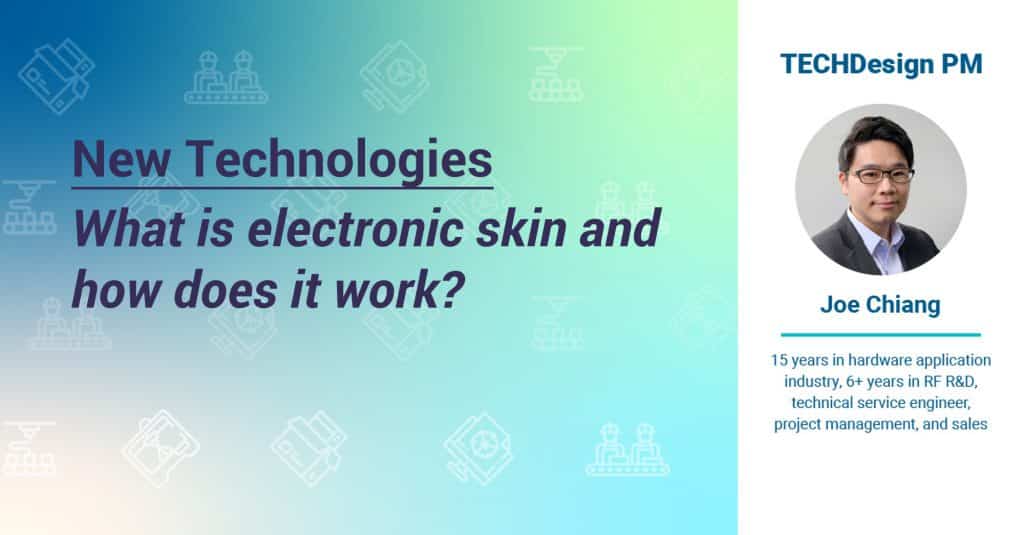 Q: What is electronic skin and how does it work?
With the continued development of robotics and AI, sensors have evolved by leaps and bounds. One such new technology is electronic skin. Electronic skin simulates the functions of human skin. It is soft, stretchable, and sensitive to the external environment. Moreover, it is capable of self-healing after an injury even while not being powered by batteries. Using special conductive electrodes and macromolecules, electronic skin has numerous advantageous attributes such as transparency, high stretchability, self-powering, and self-healing. Electronic skin has a transparency that reaches 88%, and stretches more than 1000% of its own length. With a power generation capacity of 20V and 240 μA/m2, a battery drive is not necessary, and it can provide the power for small electronic products and small sensors on the skin to simulate real skin for all kinds of applications. The self-healing mechanism can be performed at room temperature without additional stimulation. The functions of the original components can be restored within two minutes, and the original shape can be restored within eight hours. Even after being lacerated by external forces 500 times, the electronic skin can still do self-healing.
The current development bottleneck lies in the implementation of sensing elements on a large scale —the power consumption of a large number of passive sensors is the Achilles' heel for long-term use. In addition, breakdowns and damages caused by external forces will affect the lifespan of electronic skin. Still, this new technology has great potential in robotics, prosthetic skins, smart electronics, and human-machine interfaces.
 Find more ASK PM articles
 Get quote for your hardware project!