Fitness Tech Innovations Are Winning the IoT Race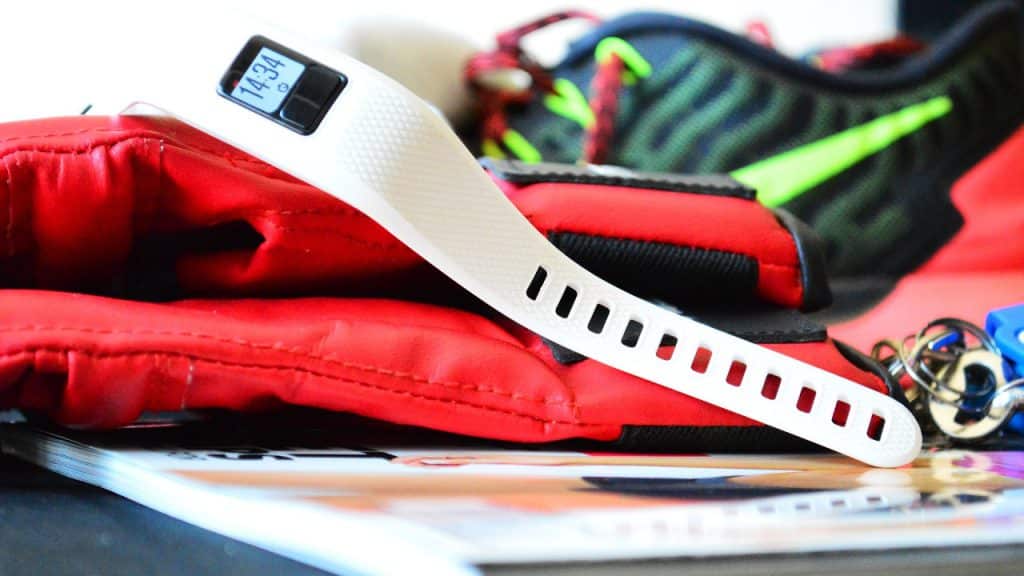 Technology is in every corner of our lives and is now taking the world of physical fitness by storm.
With the industry as a whole worth over $50bn USD in 2019 alone, it's not only here to stay – it's growing exponentially. Garmin, a company founded in 1989 and once known for GPS devices, saw 28 percent growth in its fitness division from the third quarter of 2018 to the same period in 2019. And just a few years ago in 2015, fitness clothing maker Under Armour bought MyFitnessPal, a free app that doesn't do much more than let users count calories. The price: $475 million. There's big money behind fitness tech—and for good reason.
Consider how much medical and health related research in just the past ten years has gone into improving our bodies. All of that research relies on data – data gathered by devices rich in sensors that people like you and your teams create. If your projects are using different combinations of currently available IoT sensors and devices or are in the process of developing new ones, uncovering new ways for us to track human health (at home, in the gym, or in the hospital) in order to improve life is the name of the game. The possibilities are seemingly endless which is one of the key reasons that the market for fitness technology is vast, strong, and growing. It encompasses everything from weight-loss apps to socks with built-in running sensors. Fitness tech has gone mainstream, as wrist devices incorporate heart rate monitors, step counters, and sleep-detecting technology. Your bathroom scale can now check your heart health, and your full-length mirror can use augmented reality to become a virtual exercise class.
Let's look at the fitness tech that is winning in 2020 and some trends that could be showing us where fitness tech is going in the future.
VR and Wearable Technology Are Assisting Personal Workouts
Virtual training and coaching are becoming an indispensable tool in the fitness world. Many health clubs are now encouraging the use of professionally coached classes brought to customers via streaming. Imagine having your heart rate monitor and exercise equipment being integrated with a VR headset so you can view your health stats and goals in an Ironman-like HUD while your trainer (who is coaching the session from a thousand miles away) is reviewing your health info in real time and giving you quality direction for improvement.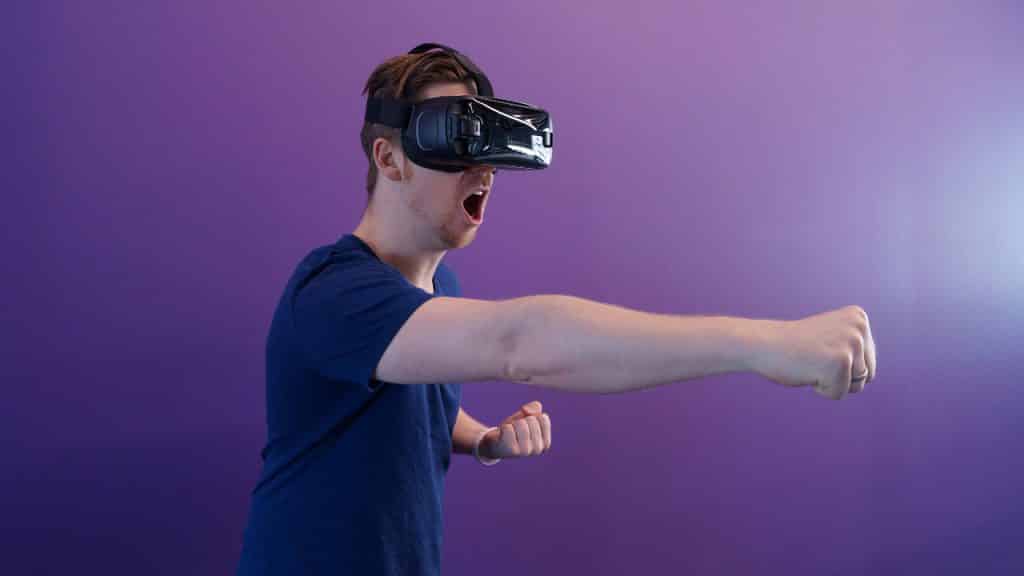 Something like that isn't too far away from what we're seeing now in apps like Endomondo, which allows users to simulate the experience of having a personal training session with a coach through their headphones. Indicated as the new cutting edge tool in training, virtual reality has already been embraced by thousands of gyms and fitness clubs internationally, most remarkably in big name brands such as Pure Fitness and Virgin Active. Beyond the fitness club scene, AI fitness coaches and (human) athletes are finding a new way to communicate and share with fans, Floyd Mayweather has developed his own Mayweather at home boxing.
Does integrating VR fit into your fitness tech project scope? It very well may be the thing which elevates your next project to stand out even more in this competitive market. If you haven't already, talking to a team like TECHDesign with experience in hardware and software integration from the planning phase is a good idea.
Fitness Tech Is Connecting to Elderly Care and Healthcare in New Ways
Using these great technologies to ensure that our elderly get the best care specifically for them is truly humanitarian. From using simple but effective health monitoring wearables to something that they can use to do regular checks, fitness tech for the elderly is another growth segment to keep an eye on.
Health insurance costs are always front of mind when caring for the elderly is discussed. Fitness tech solutions can make known many of the unknown variables that drive costs up. It's simple – healthy people and people who track their health regularly are cheaper to insure.
These wearables make exercise a bit more tolerable and for some, make following a healthier lifestyle more fun. Being able to stream workouts and other activities keep things social while wearing unobtrusive fitness tech and can have a positive mental impact as well. Elderly people can now do at home or in their community what they used to have to go to a gym for – and they can do it on their schedule.
Hottest Fitness Tech Products in 2020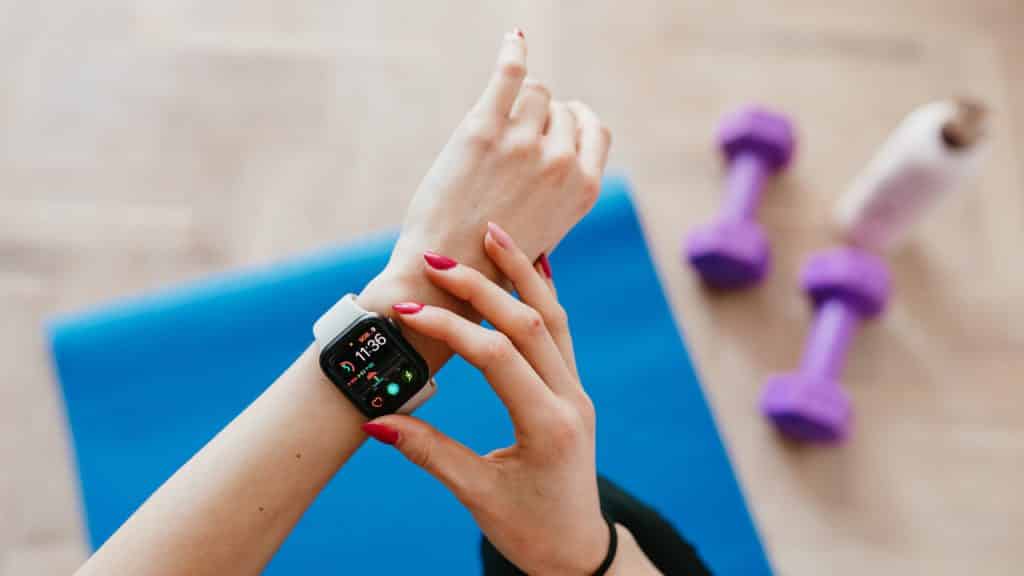 General consumers and end users are not going VR quite yet, but they are getting into fitness tech in a big way. We've talked about wristbands and streamed exercise classes, but what are people going after this year? Here are our top 3 fitness tech items for 2020.
Fitness Mirrors
When not powered on, these are normal mirrors. Turn them on and they transform into an on-demand exercise station which can offer strength training to yoga to cardio. Plus, expert guidance ensures serious results without the need for solo research. Most fitness mirrors also boast workout-improving features such as heart rate display, music and connection to a community. Imagine the IoT integration possibilities!
Sleep Apps/Pillows/Mattresses
Making sleep smarter with sleep apps, pillows, and mattresses has been on the list for a few years now. Because sleep is important to everyone. So many people suffer from sleep disorders, insomnia, and sleep routines that just aren't doing the job. We rely on technology to do everything; we schedule our meetings, track our calories, and even count our steps. These solutions are improving every season, so why not let technology schedule, track, count, and better our sleep.
Smart Yoga Mat
You read that correctly. While some of these simply connect to Alexa to give you audio yoga sessions, others may come with built-in pressure sensors that connect to an app with the goal of helping you improve your poses. Either way, this tech is beyond interesting and we'll be keeping an eye on newcomers to the Smart Yoga Mat arena.
Future Applications of Fitness Tech
The future of fitness tech is unwritten but is almost certainly bright. One thing is certain, the connection and integration of hardware with companion apps and software will continue to improve. Also, as the market is moving quickly, being able to get a project through phases and into people's homes is of the utmost importance. It really is a race – are you and your teams ready?
Entering this high growth market is appealing for obvious reasons – going it alone is not ideal. TECHDesign is an experienced pro in fitness tech and is here to connect you with the means to succeed.
Find more IoT Articles