Top Microcontroller Choice for TWS Application: Nuvoton NuMicro M032 Series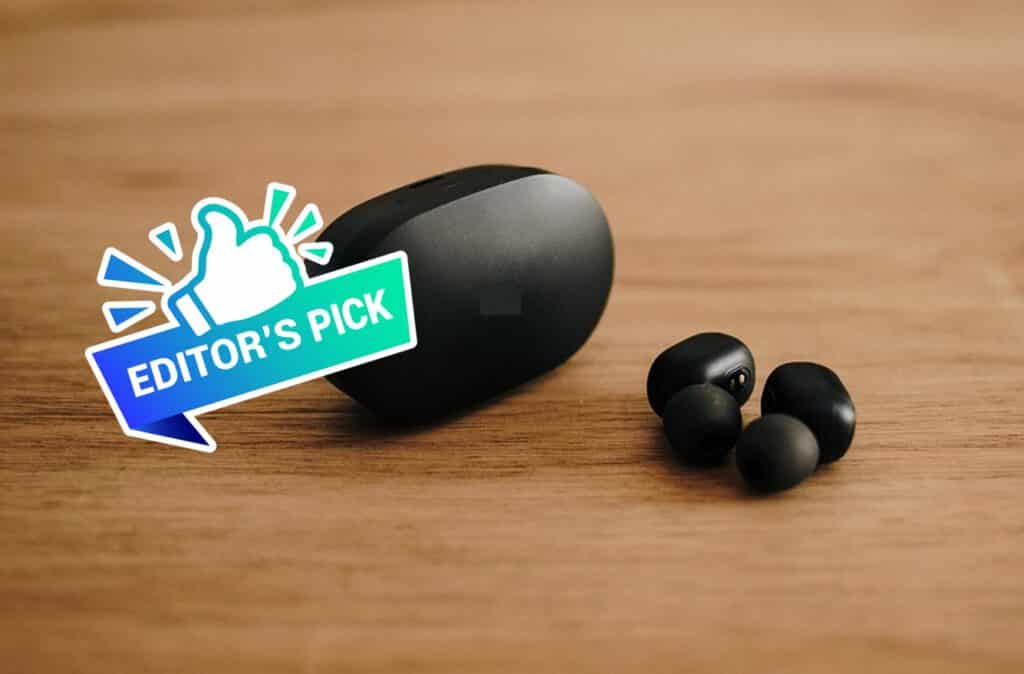 Apple AirPods have made TWS (True Wireless Stereo) headphones under the spotlight of the wearable market; the TWS headphones have become a new category brought up by Apple. According to Counterpoint Research, the market for TWS headphones is expected to reach 230 million units in 2020, with a 90% growth rate comparing to 2019. Moreover, in 2019, Strategy Analytics has pointed out that Apple leads the overall market with 54.4% share; followed by Xiaomi with 8.5% market share and Samsung with 6.9%.
Since the TWS market has been booming very fast, the need for TWS chargers rises as well. This trend suggests that Nuvoton NuMicro® M032 microcontrollers are the great choice to be applied to TWS chargers.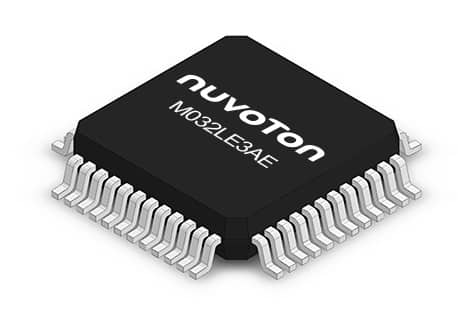 The NuMicro® M032 series is 32-bit microcontrollers based on Arm Cortex-M0 core. There are abundant products in the series, and each of them is with high performance. The operating voltage ranges from 1.8V to 3.6V and the operating frequency is up to 48/72 MHz. M032 series provides up to 512 KB Flash size and 96 KB SRAM size; supports crystal-less USB 2.0 applications with 1.8V low-voltage interface connection.
Besides, the M032 series is with system robustness such as 2 MSPS conversion rate 12-bit ADC, 96/144 MHz 16-bit PWM, 24 MHz SPI, 6 MHz UART and comparators, etc. Therefore, fast and precise data conversion for the voltage, current, and sensor data could be achieved. Plenty of peripherals including Universal Serial Control Interface (USCI) with a set as UART/ SPI/ I²C flexibly, up to 10 sets of UART, 4 sets of SPI, 4 sets of I²C, and 1-wire UART interface for data communication between master and slave devices are also equipped in M032 series.
The NuMicro® M032 series supports multiple package types like TSSOP20, TSSOP28, QFN33, LQFP48 to LQFP 64, and LQFP128. The compatibility of pin counts from different part numbers makes it easier for system design.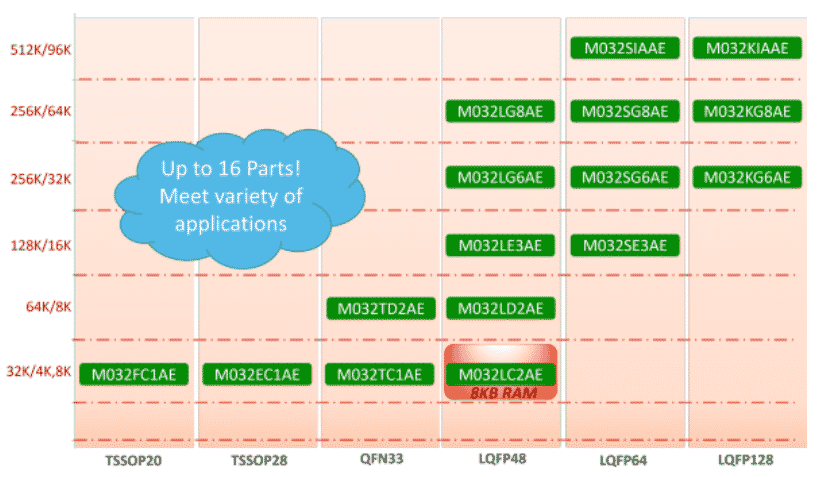 The demand for TWS chargers grows along with the growth of the TWS market, and the Nuvoton NuMicro® M032 series is extremely suitable for the TWS charger application. Now, multiple M032 product selections are available at TechDesign, come visit the website to choose the parts for your design!
➔ Read How the Applications Drive NOR Flash Demand: 5G, TWS Hearables, AMOLED