HUB: The World's First Wi-Fi Hub for Headphones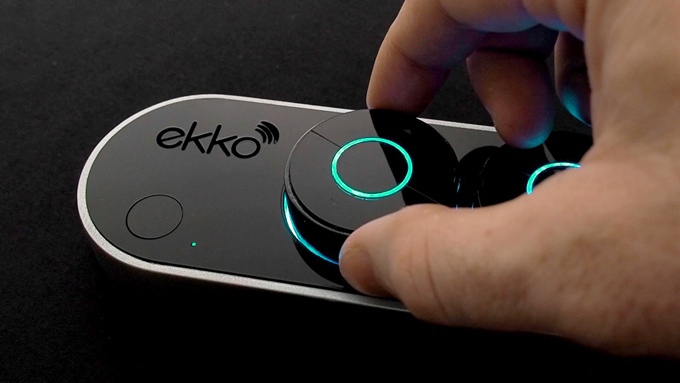 The advancement of audiological technology is nothing new to most of us, with the electronics market swamped by all kinds of headphones. Among all of them, wireless headphones are the most popular kind. While wireless headphones do improve the user experience, they somehow can't make the listening content more shareable. Luckily, one startup in Florida comes up with a solution that brings users' listening experience to a whole new level. The solution is a Wi-Fi hub for headphones that allows multiple users to stream high-resolution audio simultaneously. TechDesign finds HUB very interesting and would like to introduce it to all of you.
A more shareable listening experience 
HUB is the latest prototype from Ekko audio, a startup striving for audio advancement. How it works is sharing audio contents wirelessly with multiple listeners, and the best part is it works with almost all existing brands and types of headphones. On top of that, the audio streaming is simultaneous and comes in high resolution.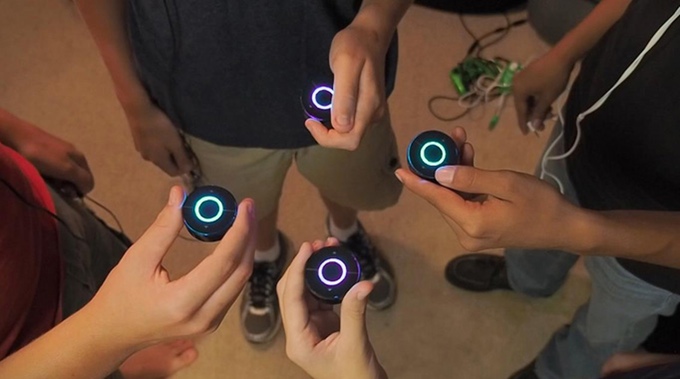 In case you are wondering, the secret to HUB's real-time audio streaming lies in the ultra-low latency Wi-Fi technology it utilizes. The whole set is made up of a base and four wireless receivers that users can connect their headphones or speakers. Once the headphones are plugged into the receivers, users can begin to customize their own listening experience through the receiver or an app that comes with the system.
Some of the features that come with HUB include a built-in Wi-Fi that enables it to operate with or without an external network, intuitive charging by simply placing the receiver on the hub, the ability to host up to 10 users, compatibility with both PC or mobile devices, a battery life that can go up to 4.5 hours without charging, and convenient control over the system. Of course, the whole list of features can go on and on, but we figure we should leave the right of exploring the product's details to you.
If you wonder how the whole setup can be completed, it is as simple as all of HUB's other features. Users simply need to connect the base to any audio source, then the built-in Wi-Fi can instantly begin to stream audio content. Additionally, HUB also allows users to set up a multi-zone audio system by connecting audio devices in different parts of the house to the base. Once connected, users can easily control each audio device through the mobile app.
Last but not the least, HUB also comes with a very elegant design that makes it more aesthetically appealing to potential users. The EKKO team prepares several animated models online for you to have a better look at the fine details of HUB:
https://sketchfab.com/models/3b51f2dc4a0a4f57bc29aaebf264ad3d
(Via ekkoaudio on sketchfab)
https://sketchfab.com/models/762bad83ee314a208b7b7f126b79976b
(Via ekkoaudio on sketchfab)
And if you want a more interactive introduction of HUB, the team also has an introductory video that is just for you:
(Via Ekko Audio on Youtube)
For more information about HUB and the Ekko team, TechDesign encourages you to definitely check out their profile on Kickstarter. We will bring you more eye-opening prototypes in the coming weeks, so stay tuned. If you have any suggestion or opinion, please don't hesitate to leave them in the comments.