German Startup Brings Smart Gloves to Industries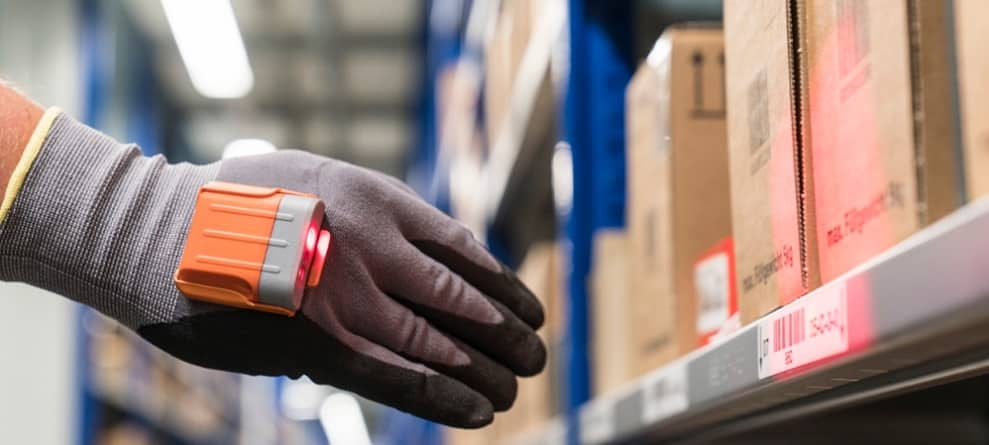 The smart gloves developed by ProGlove are designed to help the staff in manufacturing and logistics to work faster, more safely, and more efficiently. Embedded with sensors and scanners, the gloves allow the workers to scan the barcode directly while the workers are having hand movements. The smart gloves have been applied to various industries, such as automotive industry, online retailers, and health care, to assist the staffs to work in a more effective and systematic way.
Smart Gloves Enhance Staff Productivity
The gloves equipped with motion sensors and scanners enable the employees in the operational process to scan as simple as hand movements without any external devices. For the workers who used to utilize types of devices to scan and record their working process, now the wearable could not only have their working more efficiently but help monitor and train the workflow sequences via Bluetooth or Wi-Fi connection. To avoid incorrect usage and operational errors, the wearable system could alert the workers immediately through sound or vibration.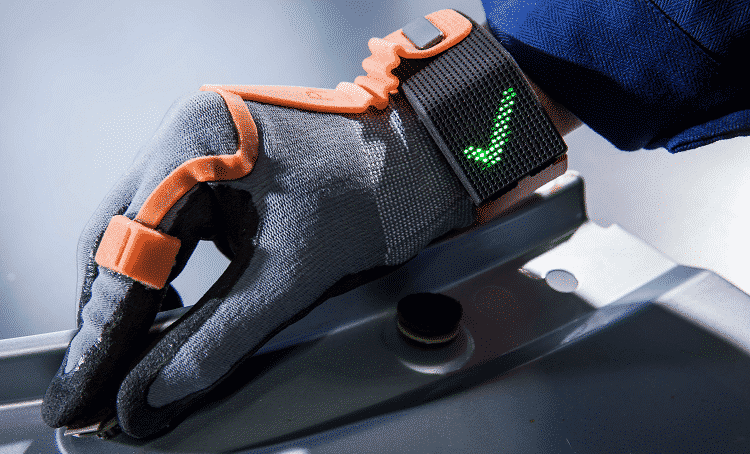 Innovative Idea from a Car Factory
Paul Günther, the co-founder of ProGloves, came up with the idea from his working experience in BMW's Munich plant. As a tour guide in the plant, Günther walked through the plant every day and found that all the working process is about efficiency and everyone in the factory wears gloves. So, the young tour guide thought about what if they make the gloves smart, they could assist the workers to make their job easier and improve the whole workflow process.
Unique Advantage to Run Hardware Startup in Germany
Since many factories and warehouses located in Germany, ProGloves has distinct advantages and opportunities to access the companies and test their products for the automotive industry. Meanwhile, ProGloves believes that no matter how many automatic processes a factory has, workers are still the crucial role of the industrial process. The wearables could be the essential connection between workers and the systems.
The Wearable Has Been Applied to Industries
The smart gloves have been adopted by the factories in the automotive industry. Here is an example that the barcode scanning function helps the workers in the assembly process. If the workers make mistake or miss any components, they will be alerted by the gloves. Another application is used in online retailers where workers spend lots of time dealing with logistics, packaging and palletizing. ProGloves could help the staffs to constantly handle the goods without stopping to pick up any scanners. Health Care could be the industry to use smart gloves as well. The wearable saves the time of documenting and paperwork; instead, the staff could have additional time for taking care of their patients.
What about your startup story? Share your story with TechDesign!