Everything You Need To Know About Gateways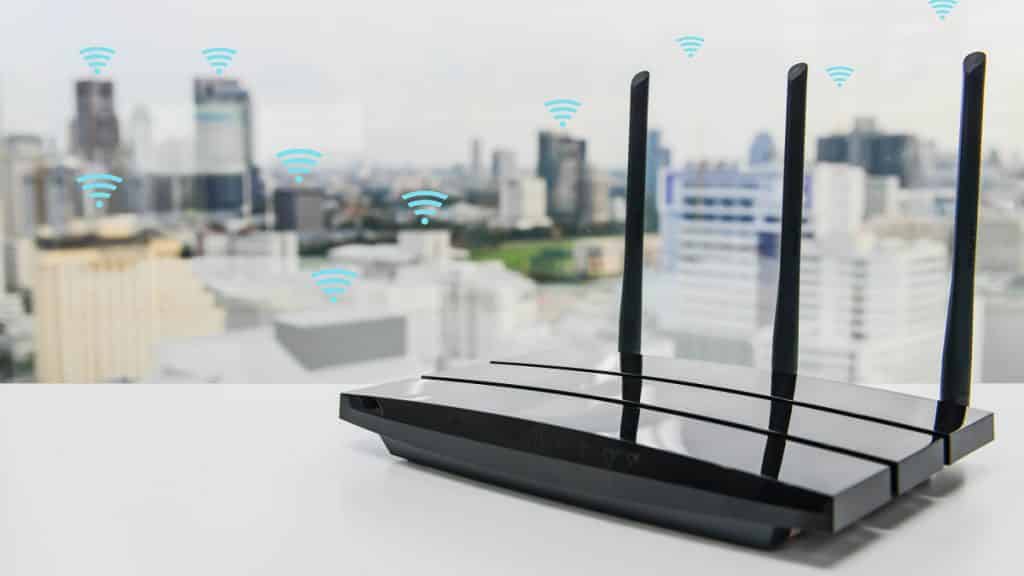 In an era of global digitization and complex network activities, it is rare to find a single end device isolating itself from any external network. Smart devices need smart gateways to bridge and communicate. In this article, we take a close look at different types of gateway usage and their applications.
What Is A Gateway?
A gateway is a hardware device that is used for the communication among networks which have different sets of protocols; it is responsible for the conversion of one protocol into the other, thus gateway activities are much more complex than a normal switch or a router.
In any kind of workplace, the gateway joins dissimilar systems and is in charge of routing the data traffic from the main workstation to an outside network. For example, 4-Port Serial to Ethernet/Wi-Fi Gateway provides new ways of connecting multiple serial devices to a wireless LAN over Ethernet network, making it possible for these devices to communicate with another system of different protocol.
Common Types of Gateways
1. Wireless Gateway
A wireless gateway is a device that allows a computer and other Internet-enabled machines to access a shared wireless Internet connection, and it is usually seen as a way of coordinating things like modems, routers, and sometimes even cable television or voice applications into one more simplified component. Nowadays wireless gateways are most common in homes and businesses where there are many different uses under a wireless network.
What can the wireless gateway do?
Create a secure wireless home network and connect your computers, laptops, and other Wi-Fi electronic products (such as mobile phones, tablets, TV and game consoles).
Connect two phones (or a phone and fax) to the wireless gateway.
If your computer or Wi-Fi device supports WPS (Wi-Fi Protected Setup), you will be able to set up a wireless network connection quickly and easily.
The wireless gateway also handles advanced functions such as:
Firewall
Parental Control
Port Forwarding
Port Blocking
Diagnostic Tools
2. IoT Gateway
An IoT gateway is a solution for enabling IoT communication, usually device-to-device communications or device-to-cloud communications. The gateway is typically a hardware device hosting application software that performs essential tasks, with powerful computing capability, just like Built-in Raspberry Pi CM3 Gateway. It enables communication between different technologies and serves as the entry and exit point for all network data. An IoT Gateway sits between edge systems like internet connected devices, controllers and sensors, and external networks like the cloud. An IoT Gateway is smart, collecting sensor data from IoT devices, translating protocols, and processing sensor data, all at the edge of the network before sending it onto the cloud, with EBox-CGate as a great example of how IoT connects to multiple controllers and manages data.
Doing all this at the edge system is necessary, because as the volume of the internet connected devices and sensors grows, so does the volume of the data they generate. IoT gateways filter out routine or unnecessary information, and only pass on unusual or critical data to avoid overwhelming the system. For instance, just one IoT connected office building could have hundreds or thousands of sensors that measure temperature, light or air quality while supporting a security system. And each of these generate data every second. An IoT gateway here would only pass on temperature data to the cloud if it's hotter or colder than a predetermined range, filtering out comfortable room-temperature data. Such smart buildings are normally equipped with IoT gateways like Industrial Embedded NB-IoT Terminal.
In addition to protocol translation and data filtering and processing, IoT gateways perform other critical functions like device connectivity, security, updating, management and more. Some newer gateways also operate as a platform for programming that not only analyzes the data but also takes according action, such as Edge Server for IoT Application Integration.
IoT gateways can be regarded as the most versatile, indispensable and vastly implemented network connector in modern society, where data transactions are required at every connecting device. Commercial activities such as smart logistics fit right into such category of demand. Gateways that are compatible with LoRa network, which is heavily implemented across today's logistics industry, can provide data connectivity from far across, indoor or outdoor, stationed or on the move (Check out USB to LoRa Interface Gateway / Ethernet to LoRa Interface Gateway), making remote connectivity of different levels timely and seamless.
3. Cloud Storage Gateway
A cloud storage gateway is a software that provides connectivity and protocol translation services between a cloud storage service provider (sometimes in Network-Attached Storage devices or NAS) and a local customer application. It is implemented on a local machine or application to facilitate data transfer between incompatible protocols, security and data compression services. In this case, a cloud storage gateway is also regarded as a cloud storage controller.
Gateway Solutions Overview
To better understand how gateways use different wireless connections, here is an overview of gateway solutions applied for each scenario:
Scenario 1
Scenario 2
Scenario 3
Device-to-device data transfer
Bluetooth, Zigbee, Z-Wave, Thread
NB-IoT
Ethernet, PLC
Data Transfer to the Internet
Wifi,
LTE 4G, NB-IoT, Ethernet etc.
WiFi, NB-IoT, Ethernet
WiFi, NB-IoT, Ethernet
Environment
Indoor
Outdoor
Enclosure required
Indoor / Outdoor
Enclosure required
Application Case
Smart Device
Home
Small Business
Smart Logistics
IoT Services
Distribution Automation
Industrial Automation
Smart Grid
Transport & Rail
Solution Reference
Wifi Router Zigbee/BLE Gateway
NB-IoT BLE Gateway
Wireless M-Bus Gateway
Which Gateway to Choose?
With the variety and fast development of new gateway technologies, it is easy to get confused when choosing which gateway has the right technical specification, application and cost. Check out the great list of products at TECHDesign.com and let our team of experts help you explore the best gateway solutions.
➔ Find the solution to your product
➔ Tell us about your project and get a quote