Keeping Up with the Growing E-bike Trend: Elements Selection Guide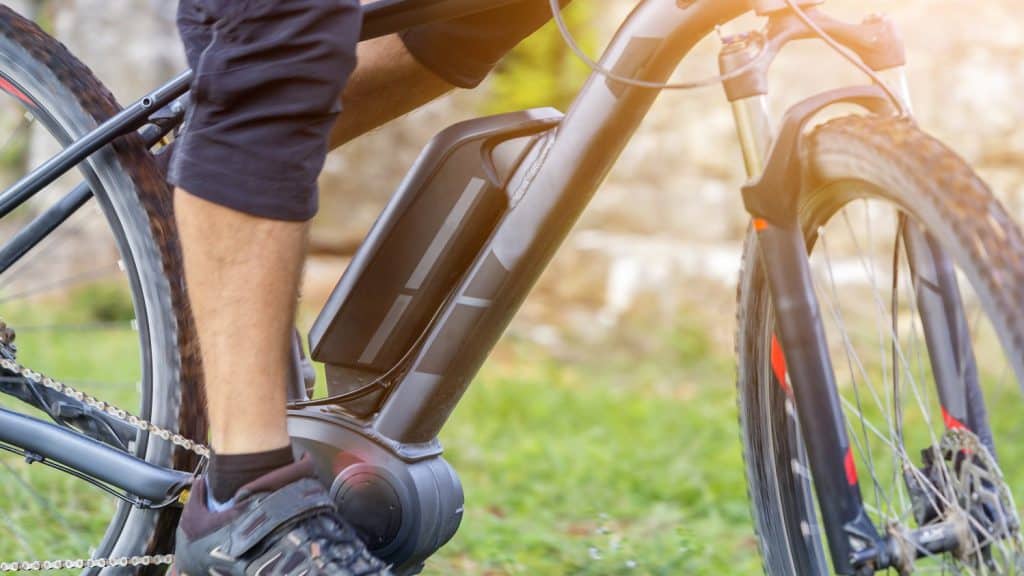 More and more city dwellers are experiencing the convenience of shared bikes and scooters between destinations where public transportation cannot reach. Transportation covering short distances with lighter vehicles such as bikes or scooters is defined as micromobility. Generally speaking, e-bikes are a main sector in the micromobility market. An e-bike is known as an electric bicycle, referring to a bicycle integrated with an electric motor.
According to MarketsandMarkets, the global e-bike market is seeing a massive growth from USD 41.1 billion in 2020 to USD 70 billion by 2027. Although the COVID-19 pandemic has caused some negative effects due to lockdown policies, in the long run, when people start to go outdoors, they will consider e-bikes less risky than other crowded transportation. It is greener, quieter, and healthier.
With the electric motor, an e-bike has more propulsion power than a traditional bike, hence it could be used in more narratives. Overall, motors, batteries, controllers, and related ICs are all important elements for e-bike design.
Select the Key Elements for E-bike Design
The most common types of motors used in e-bikes are brushed and brushless DC motors (BLDC). A brushed DC motor is cheaper, while a brushless DC motor (BLDC) has a longer lifetime, higher performance, and less energy loss. Without the need for a brush, a BLDC motor does not require high maintenance effort as a brushed DC motor. In summary, the BLDC motor is used more often due to its high efficiency, and the widely used BLDC motor in e-bikes is three-phase. When adopting a motor for an e-bike, the power provided by the motor needs to be capable of propelling the e-bike in any circumstance.
Motor
Advantages
Disadvantages
Typical Drive
Brushless DC motor
Long lifetime
Low maintenance
High efficiency
High initial cost
Controller required
Multiphase DC
Brushed DC motor
Low initial cost
Simple speed control
High maintenance (brushes)
Litmited lifetime
Direct (PWM)
Table 1. The comparison of brushless and brushed DC motor (Source: Texas Instruments)
For selecting batteries for e-bikes, there are briefly 4 types available; the list of advantages and disadvantages of them is shown below. One could select a suitable battery type based on the need. In general, Lithium-ion (Li-ion) battery is the most frequently used battery type among all the batteries with its long lifetime, zero memory effect, and high energy density. Manufacturers could also enjoy a better cost-performance ratio for battery packs in series than for a single cell for their choice, but it should be noted that Li-ion battery requires an additional protection circuit to prevent overheating.
Power Train Type
Advantages
Disadvantages
Lead-Acid (sealed)
1. Inexpensive and simple to manufacture
2. Mature and reliable technology
3. Low self-discharge rate
1. Not to be stored in a discharged condition
2. Low energy density
3. Environmentally unfriendly
Lithium-Ion
1. Highest energy density to weight ratio
2. Long lifetime
3. A better cost-performance ratio for battery packs in series than for single cell
4. No memory effect*
1. Requiring a protection circuit to prevent overheating
2. Easily be damanged by overcharge or discharge
NiCD
1. Fast and simple charge
2. High number of charge and discharge cycles
3. Excellent load performance
(can be recharged at low temperature)
4. Low cost
5. Rugged rechargeable ability
1. Low energy density
2. Memory effect*
3. Environmentally unfriendly
4. High self-discharge rate
NiMH
1. 30%-40% higher capacity over NiCD
2. Less memory effect than NiCD
3. Environmentally friendly
1. Requiring a longer charge time than NiCD
2. 20% more expensive than NiCD
3. limited service life
(preferring shallow discharge cycles)
4. High self-discharge rate
5. Requiring high maintenance effort
(regular full discharge needed to prevent crystalline formation)
Table 2. The advantages and disadvantages of various battery types (Source: Texas Instruments)
*Memory effect: the situation in which batteries gradually lose their maximum energy capacity if they are repeatedly recharged after being only partially discharged. (Source: Wikipedia)

A controller connects and controls every electrical component such as the battery, motor, throttle, display, and sensors in an e-bike. When it comes to selecting controllers, the most essential specifications are voltage, current, power, and functions that a controller could provide. First, the operating voltage of this chosen controller should match the motor and battery in the e-bike; second, the power of the controller should match or slightly higher than the motor power; third, the phase current of the controller should match the motor current.
It is worth mentioning that phase current is different from the current which a controller takes from the battery. For instance, A controller could take 20A from the battery and provides 50A to the motor. In this case, 50A refers to the phase current of the controller.
Motors, batteries, and controllers are key elements for designing e-bikes. There are various choices for one to choose the proper elements based on the needs, and there are also e-bike conversion kits (motor, controller, with or without battery) in the market. Therefore, completing the design is not unreachable anymore.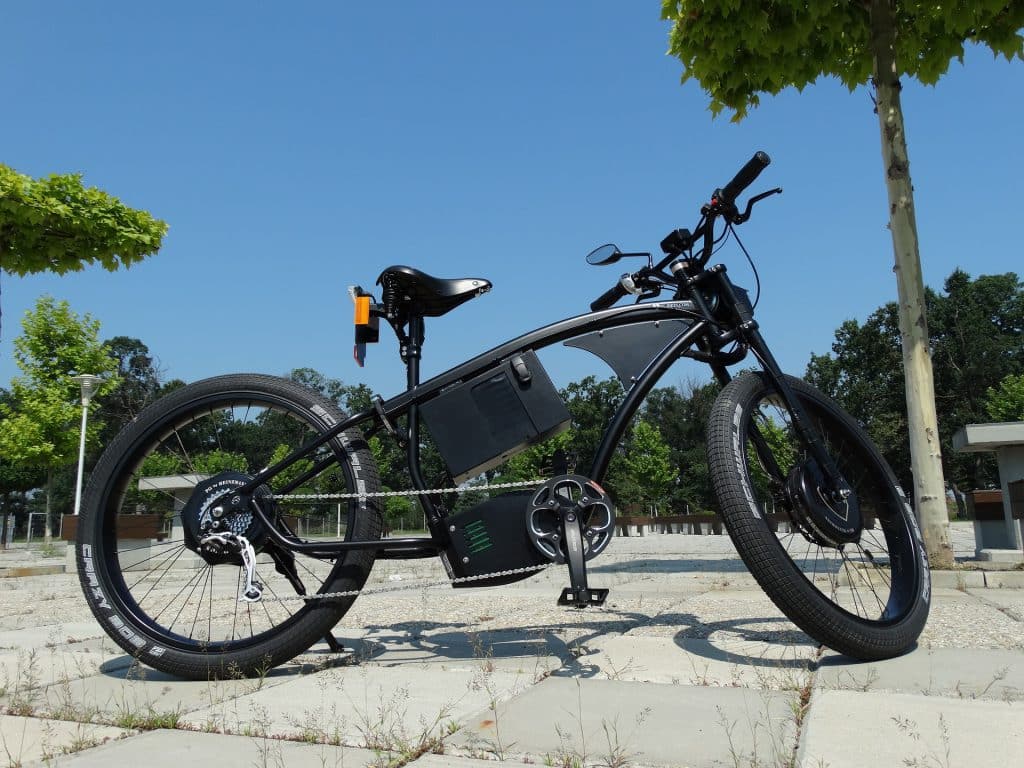 E-bike Design on TECHDesign
To select proper microcontrollers for e-bike design, 8-bit 8051, ARM Cortex-M0, and Cortex-M4 based microcontrollers with built-in segment code LCD drivers and high conversion rate ADCs, and supporting multiple UART/CAN communication and emWin graphics library are great fits for e-bike display dashboard design. You can get more information on the Nuvoton website.  The commonly used microcontrollers are N76E616, N76E003, MS51, NU131, and M480.
Now, come visit TECHDesign immediately to search for these components!