What Are the Connectivity Options for IoT?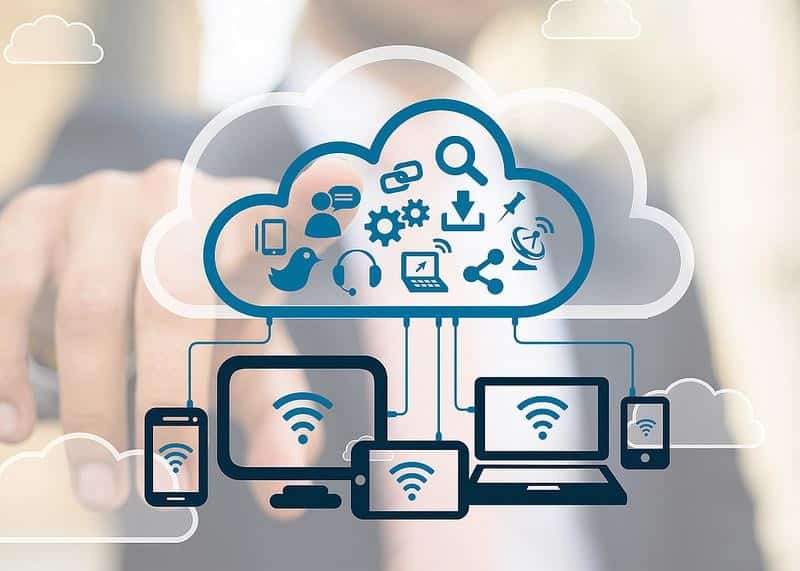 For makers and electronics startups who are building an IoT or smart device, they have to make decisions regarding the how the device communicates with other devices in the IoT landscape. There are many communication protocols on offer to developers with all being suited for different IoT applications. Advantages of communication protocols can include range, security, power-usage and battery-life. In this article, TechDesign breaks down the main IoT connectivity options currently available to developers, makers and electronics startups.
Short-Range Connectivity Technology
Wi-Fi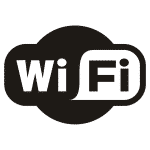 Of course, one of the most popular connectivity options is Wi-Fi. The key reason for being it ubiquitousness in nearly every home and a lot of existing infrastructure already in place. Wi-Fi can offer excellent security with WPA2™. The current standard used for Wifi is 802.11ac and offers speeds offers speeds up to 800Mbit/s. Also prevalent is the older 802.11n, which offers speeds of 150Mbits/s.
Wi-Fi offers excellent throughput (think hundreds of megabit per second), making it great for applications that require high-volume exchanges of data and fast data transfer. Moreover, Wi-Fi has a decent range coverage (around 10 meters) and is able to penetrate obstacles in its way. The main disadvantage is that it uses a lot of power, which may cause issues with IoT applications.
ZigBee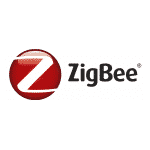 ZigBee is based on the IEEE's 802.15.4, industry wireless networking standard that operates at 2.4GHz that is perfect for applications which require low data transfers over a restricted area. Because of this, it is used most commonly in smart home and industrial applications. Zigbee is used by the 200 companies that make up the Zigbee Alliance.
Zigbee is advantageous in IoT applications because of its low power consumption, scalability and decent levels of security. It's a lot less expensive than Bluetooth to integrate. Zigbee is also very flexible and manufacturers are able to easily create wireless applications for very specific applications.
One problem with Zigbee is that the signals are not directly compatible with mainstream devices such as laptops or smartphones. Instead they need to connect with a hub that is either connected to an internet connected hub which then connects to a Zigbee device. Another issue is that data speeds are low (maximum of 250 kbps).
Z-Wave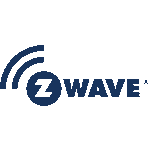 Z-Wave is a communication protocol that has low power consumption and is used nearly exclusively for home automation projects. Because it operates in the 900 MHz ISM band, Z-Wave is impervious to Bluetooth, Wi-Fi or other wireless technologies in the 2.4GHZ range. Z-Wave's has a range of around 30 meters and a maximum data rate is only 100 kbps.
Z-Wave can be considered closed source, as the chips are only available from one source, Sigma Designs. The company only sells to ODM/OEM and other high-profile players. Being proprietary technology, this means that there a fewer interoperability issues between devices using Z-Wave chips. Devices using Z-Wave chips are prevalent in the US home automation market. Moreover, Z-Wave uses simpler protocols than other options, meaning faster and simpler development.
If making comparisons to Zigbee, Z-Wave is around six times slower while at the same time using a lot less energy to cover a similar range.
Bluetooth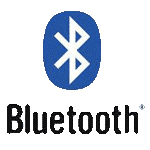 The new Bluetooth Low-Energy (BLE), otherwise known as Bluetooth Smart is one of the most significant protocols for IoT devices. BLE is popular in IoT applications as it has low power consumption and offers similar range to what is now known as Bluetooth classic. Some of the low power applications that use BLE today include smart watches, wearables and heart rate monitors.
BLE uses the same 2.4GHz ISM range as most other wireless protocols. It is not really designed for file transfer rather transferring small packets of data when necessary and then going into idle mode. Apart from low power consumption, one of the main advantages that Bluetooth has is its already widespread integration in existing smartphones and mobiles devices. According to Bluetooth SIG, by 2018, more that 90% of Bluetooth enabled smartphones will be "Smart Ready."
For makers and startups who are considering Bluetooth as a good match for the project, the TechDesign platform contains a large number of reference designs that can expedite production and lower costs and hassle. The ELET114A Bluetooth Dual‐Mode Module designed by ElinkEtone Technology Company, is a key example. It allows for intelligent wireless transmission, with an integrated MCU and Bluetooth radio device. Additionally, for audio projects, TechDesign includes a number of outstanding Bluetooth speaker reference designs. Direct yourself towards the JC-180, J29, JC-188 from Loveyin Industrial, and the HC-S2020 and HC-S2918 from Honcam Technology.
Long-Range Connectivity Technology
LoRa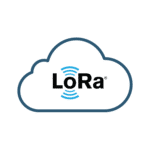 LoRa or LoRaWAN (the open protocol on top of LoRa) is a Low Power Wide Area Network (LPWAN). It targets wide-area-network (WAN) applications, meaning wireless battery operated things in a regional, national or global network. In a LoRaWAN network, all of the architecture and gateways are connected to a network server and end-point communication is bidirectional. Being optimized for low-power communication over such large ranges, LoRaWAN is good for smart city, industrial and agricultural IoT applications. Ranges of 5 to 10 kilometers can be expected in urban environments and with flat rural coverage, this can be extend to 30 kilometers.
Apart from low-power, the advantages of LoRa are low cost connectivity, decent security and seamless interoperability among smart things without the need of complex local installations. Find out more about LoRa technology through our in-depth primer.
NB-IoT
Another wide-range connectivity option is Narrowband Internet of Things or NB-IoT. It operates under narrow spectrum bands from 180 kHz to 200 kHz, with a data transfer rate up to 250 kbit/s and latency from 1.6 to 10 seconds. It offers a network for connecting low-power IoT devices that send small amounts of data over long distances in two-way communication under LTE Encryption. Its advantages include low cost, low power consumption, relatively low latency of around 1.6-10 seconds, and excellent penetration in indoor environments, which is suitable for various fixed-point industrial applications. As it adopts a subset of the LTE standard based on the existing cellular networks, it is easier for telco operators to scale than other LPWA networks.
Summary
This list is not extensive but covers the key connectivity options available right now. Makers and electronics startups are advised to review the respective advantages and disadvantages of each of their options at the planning stages of their device. All of the protocols are aiming to be the keystone standard in a specific area but it's impossible to see into the future. The biggest fear of course is that your decision does not play with the trend in the marketplace and you are left with a device that is not useful to consumers.
TechDesign cannot help you to look into the future, but we are able to safeguard your device by matching you with the right electronics manufacturing partner for your project. Sourcing is one of the biggest fears for earlier stage hardware startups, especially when dealing with matters related to IoT connectivity but through working with one of our certified solution design houses, you can have a level of assurance that your device will be interoperable with whatever road the IoT market takes. All you need to do is submit your request (RFQ), in order to receive competitive quotations from top electronics manufacturers. What's more, TechDesign offers NDA and Escrow payment protection, meaning you don't have to worry about having your money or ideas stolen.
Get a free quote for your project today.