Ask TechDesign PM: CES Reflections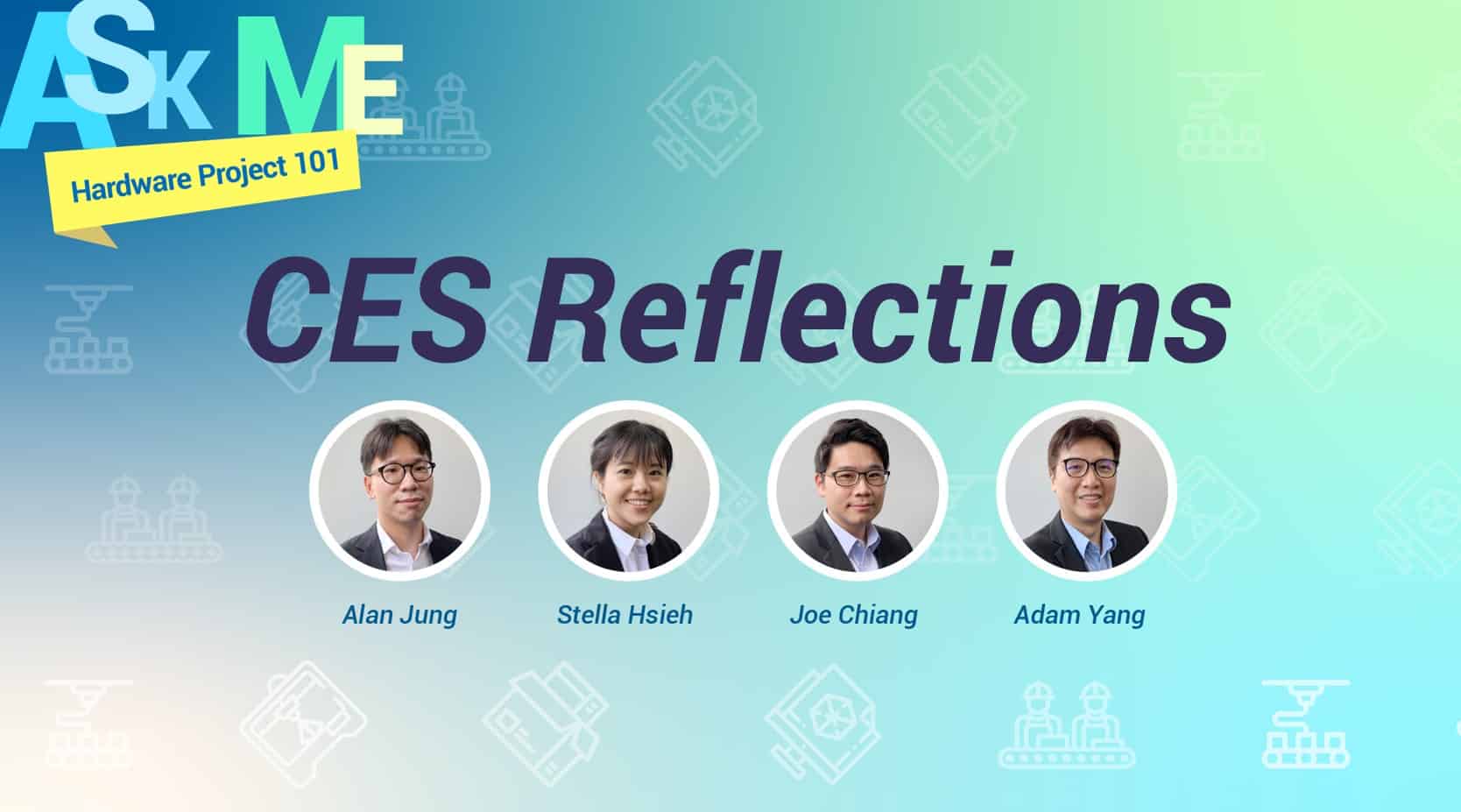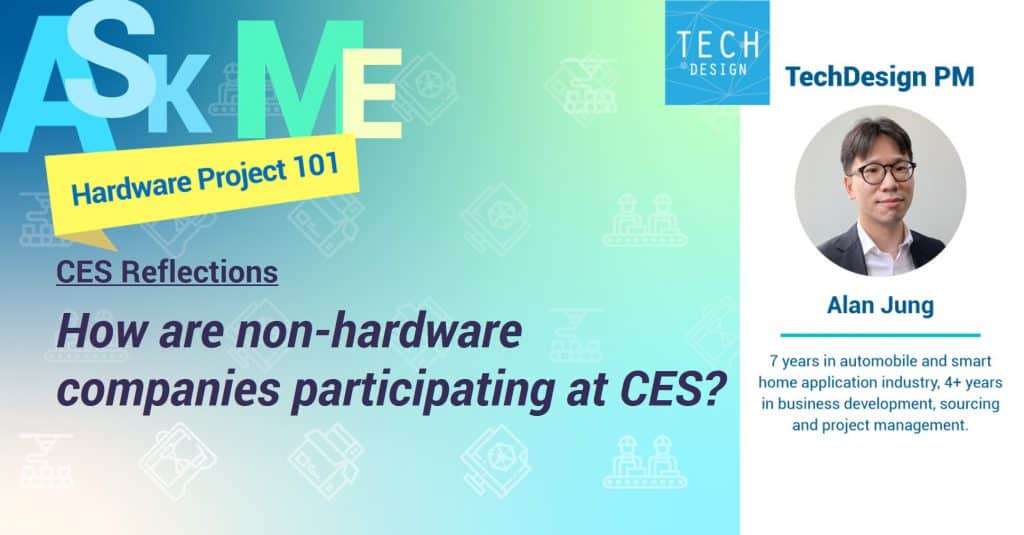 Q: How are non-hardware companies participating at CES?
A: One of the interesting topics at CES is the appearance of non-hardware industry leaders such as P&G and Delta Air Lines. The common theme behind their messages is the importance of leveraging the power of technology to improve customer experiences. For instance, customizable aroma diffuser Aria transforms the atmosphere at home through smell. Lumi by Pampers changes the way of baby-caring by making sure parents are informed of their baby's health status in real time. Delta utilizes Parallel Reality to enable passengers to see personalized digital contents tailored based on their travel plans.
This demonstrates that in the age of IoT, service or non-hardware companies have emerged as a powerhouse for driving hardware innovation. With direct channels for day-to-day customer engagement, the data they gather on customer behavior form the foundation for concepting and designing a product that uses hardware as the physical interface for better experiences. The more data fed into their product or service, the more self-improvement possible to optimize for one's preference in a self-fulfilling feedback loop, similar to what Amazon or TikTok does. I think it is a trend to be conditionally welcomed. Of course, with increased private data collection and misuse on the rise, companies must justify the collection can bring relevant QoL enhancements.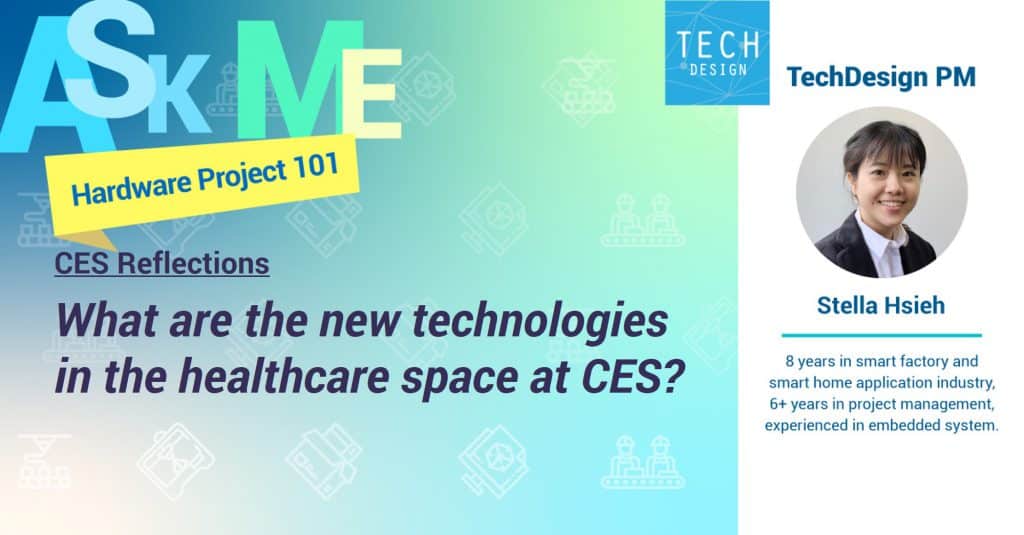 Q: What are the new technologies in the healthcare space at CES?
A: You may be familiar with several wearable devices with some health benefits like Apple watch and Fitness tracker wristbands in recent years, but have you heard of smart beds, smart bath mats, and sex tech gadgets? While these devices don't have any revolutionary, new technology, they are new applications for healthcare purposes. Companies are jamming multiple sensors in their smart devices, and similarly household devices and furniture are receiving numerous health monitoring sensors to help users improve their health. One such example is in sleep tech, where a new smart bed actually helps you fall asleep faster by adjusting its temperature according to your sleep cycle. In addition, ECG and sleep apnea detection are common add-on functions in sleep tech.
Smartwatches are also taking their health benefits to the next level. A typical smartwatch monitors your heart rate, activity, and sleeping patterns. The latest models will also now monitor ambient temperature, humidity, sun exposure, luminosity, noise, indoor and outdoor pollution levels! It's now up to consumers to see how to make use of all that data to take corresponding actions to improve their health.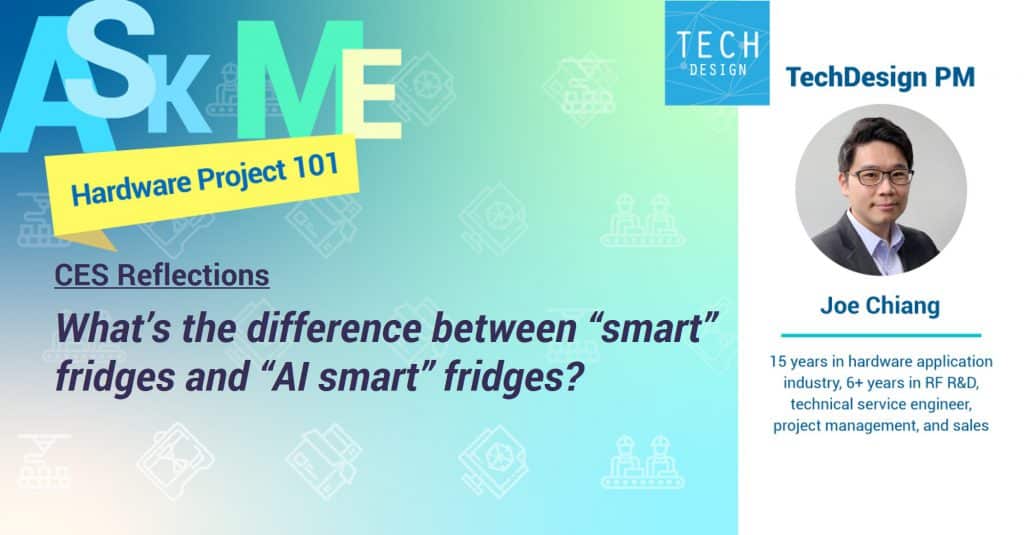 Q: What's the difference between "smart" fridges and "AI smart" fridges?
A: The first smart fridges began appearing in 2016 and provided a camera to let you see what was inside the fridge. Fridges have come a long way since then. At CES 2020, new AI fridges with AI cameras scan and recognize food. Not only can they identify what food is present and remind you of what items you are short on, they can also provide users with recipes using the ingredients available. Combining this with algorithms from the cloud, the AI fridge can also support you to make fitness or special purpose meals. Users can also browse the internet and show pictures on the large touch panel.
The critical technology here is the effectiveness of food recognition. The AI needs to know and identify different food packages, and also recognize food at different stages of consumption. This will continue to be a challenge, but these smart fridges are getting smarter by the day now through more user interaction and machine learning.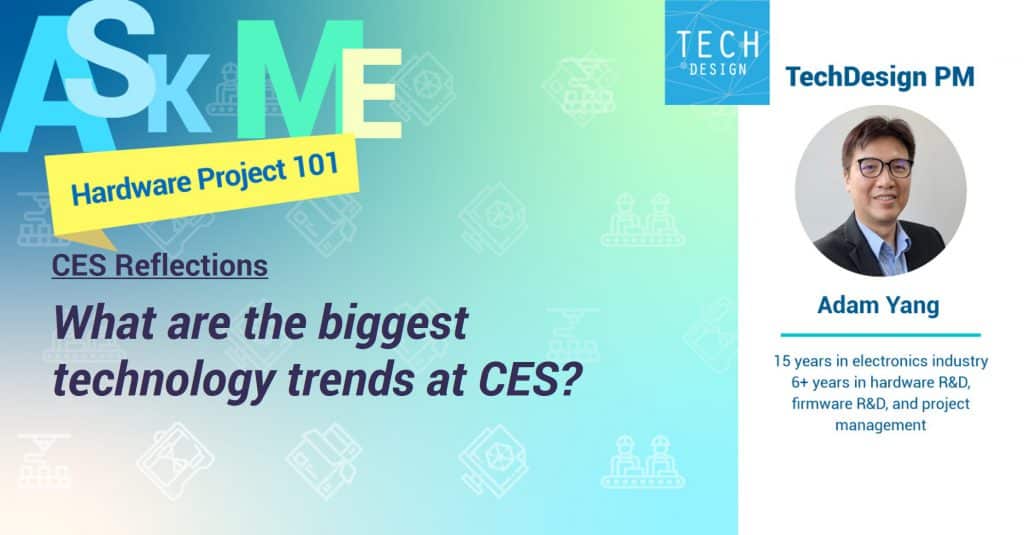 Q: What are the biggest technology trends at CES?
A: At 2020 CES, nearly all of the products are connected to the Internet. What's new this year is the products upgrading from 4G to 5G. 4G has some limitations for IoT devices: 1) High latency communication, 2) Low mobile broadband, and 3) Cannot support massive machine type communication. If you are only running one such IoT product you may not run into issues, but if you are using all your IoT products together on 4G, these issues will appear. To overcome these issues, all of the smart doors, smart light bulbs, camera hubs, smart light switches, etc. now connect with 5G. All of the three major telecommunications companies in the United States: Verizon / Sprint / AT&T also showcased their latest 5G functions.
There were also numerous products with AI functions at CES, such as a sweeping robot with a 3D camera that can identify objects and bypass them when it is in operation. In addition, self-driving cars are also making use of network and AI technology. Audi / BMW / Mercedes and other automotive companies showed off their latest technologies.
Beyond CES, expect to see 5G and AI being used at major events, such as the Tokyo Olympic Games. For example, they will use 5G broadcast video so users can watch games using AR/VR and AI technology for smart lighting and viewing.