5 Innovative Hardware Startups that can Change Our Life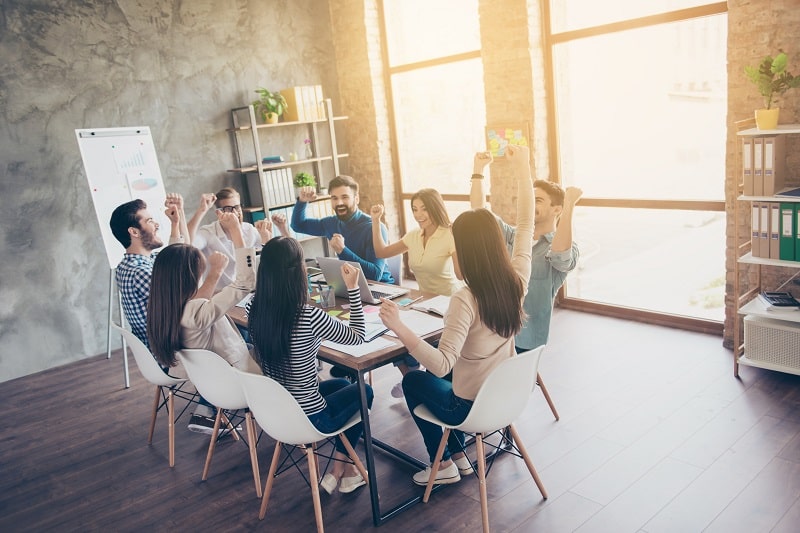 In early Spring, TechDesign visited the 2 big electronics events in Hong Kong— Global Sources Consumer Electronics and Hong Kong Electronics Fair, and met numbers of innovative startups from Taiwan, Hong Kong, Shenzhen, Australia, and even Europe. Some of the hardware startups have successfully launched their products on the market, and some already got the prototype ready for fundraising. It was so impressive to talk with these energetics teams, listen to their inspiring stories, and experience their latest creative products.
In the following, we are going to share the stories of 5 innovative hardware startups selected by TechDesign team. Their products are changing our life gradually.
1. Airbuddy—Portable Light-weight Diving Gear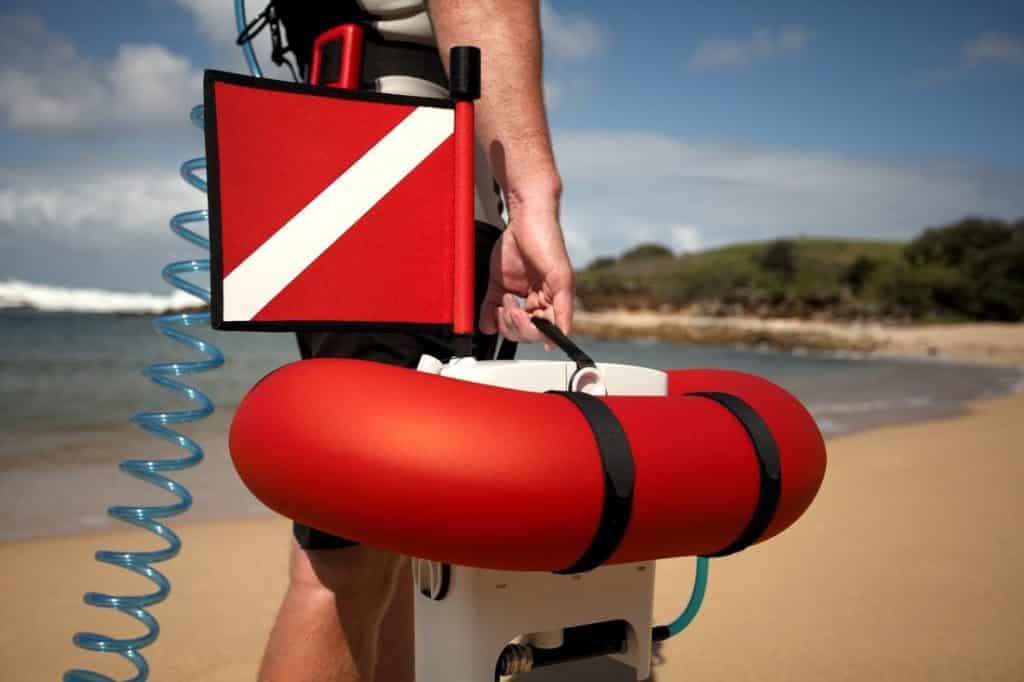 What is it: AirBuddy, an Australia-based startup, created the diving equipment that enables divers to go snorkeling and SCUBA diving without the heavy air tanks. The divers only need to take the 9.5kg equipment, recharge the batteries at home, connect the hoses at the beach, and then enjoy the dive. AirBuddy, the lightest diving gear, allows divers to enjoy 45min of dive time at a maximum depth of 12m. With the tankless diving device, it becomes easier to explore the world underwater.
Why we like it: AirBuddy does provide an awesome alternative for diving hobbyists to have the adventures underwater. The affordable and portable equipment saves time and money for transportation, and changes the way to go snorkeling and scuba diving with ease.
2. Talkbo—Language Learning Robot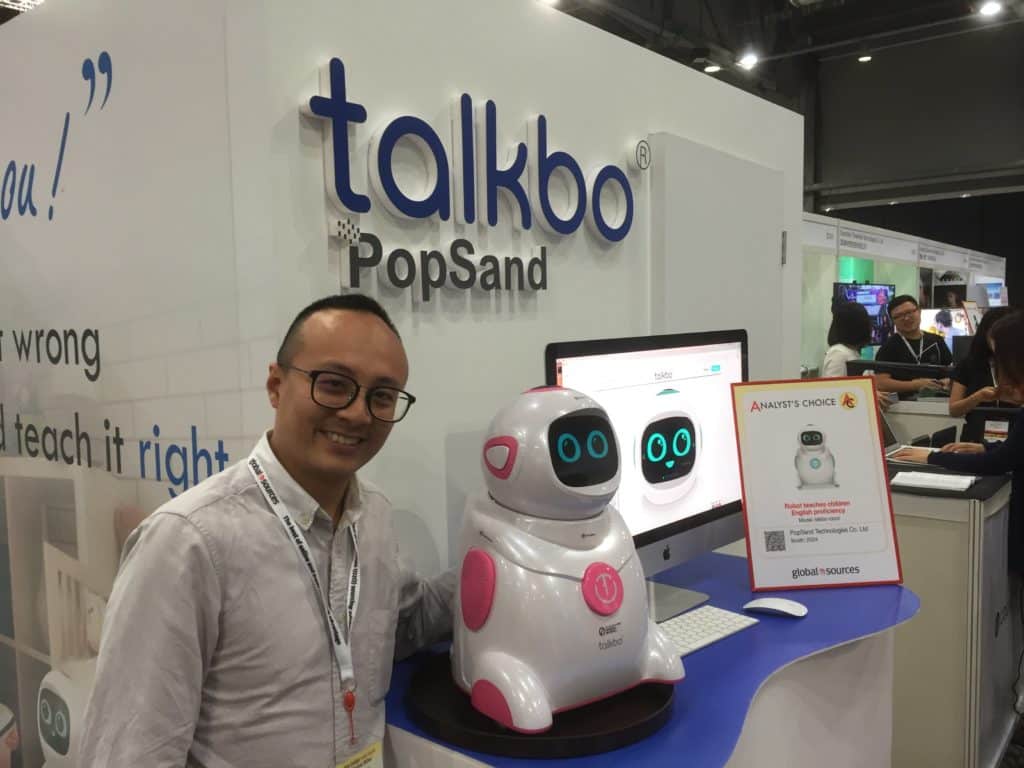 What is it: Talkbo is the robot delivering native English program for children to learn the language in a natural and interactive way. The cloud-supported and tailor-made learning environment enables children to learn and practice using the language from diverse programs and various tasks. With the remote camera, parents are able to talk to their children anytime and anywhere.
Why we like it: Different from the one-way language learning method, Talkbo provides a more interactive way for children to learn English with a "native-like teacher". The cloud-supported AI language database also allows the learners to approach more dynamic content to keep practicing listening and speaking. We believe that Talkbo brings a new option for Asian children to learn the foreign language in a systematic and fun way.
3. HEX—Dynamic Evacuation System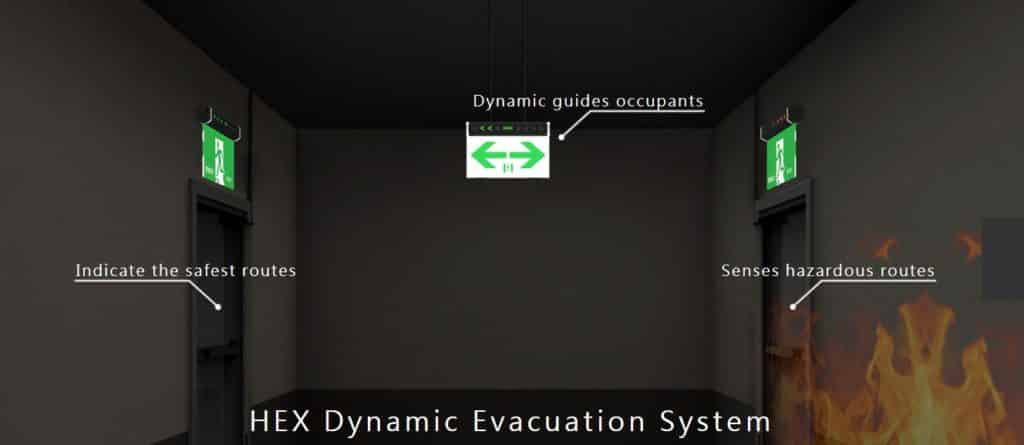 What is it: HEX Safety Inc. is a Taiwan-based security and safety company specializing in fire evacuation safety. The "Dynamic Evacuation System" can analyze the hazard potential of a facility during a fire accident and begin routing the safest and most optimal egression path. HEX evacuation system is able to automatically recalculate in real-time to redirect evacuees towards the safest exit. Different from the traditional fire prevention system, HEX brings a new fire alarm and control system, combining the danger detection, fire alarms, and safe evacuation guidance.
Why we like it: The huge fire engulfed west London building in 2017 and the massive fire in a shopping mall in Russia in 2018, the terrifying news make people think about whether their apartment and office building is safe enough. As we bumped into the booth of HEX, their solution grabbed our attention immediately. While the fire alarm sensor detects the danger, the system will transmit the data to control center and guide the evacuation route dynamically. Like a navigation system, HEX senses the hazardous area and indicate the routes to leave the building in a safest way. The dynamic signage lights will be extremely essential and helpful as the danger happened.

4. Flexound—Augmented Audio Module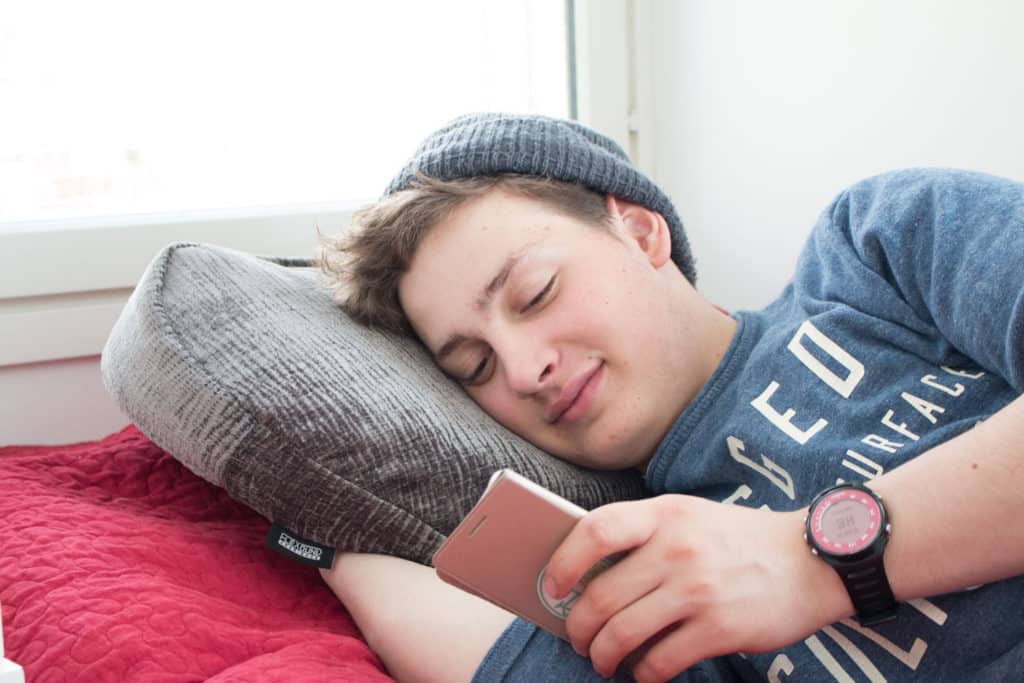 What is it: Flexound is a Finland-based company that develops the technology combining personal high-quality sound with physical vibration creating a unique immersive experience. The patented Flexound Augmented AudioTM technology module can be integrated into car seats, theater seating, furniture, gaming devices, etc. Now the module has been adopted in HUMU Augmented Audio Cushion project, crowdfunded on Indiegogo.
Why we like it: Flexound created the new user experience that people can not only listen to the sound but touch the sound. As we visited the booth of Flexound, their representative invited us to sit on a sofa and lay our head at the pillow integrated with Flexound module, and looted at smart phone at the front. Immediately, we can hear the stereo sound from the pillow and feel the vibration as if we are sitting in a cinema to enjoy the movie. Instead of going to the cinema, Flexound provides another way to enjoy the movie and even types of digital content from all the devices supporting Bluetooth.
5. Moovy—Solar Backpack for Charging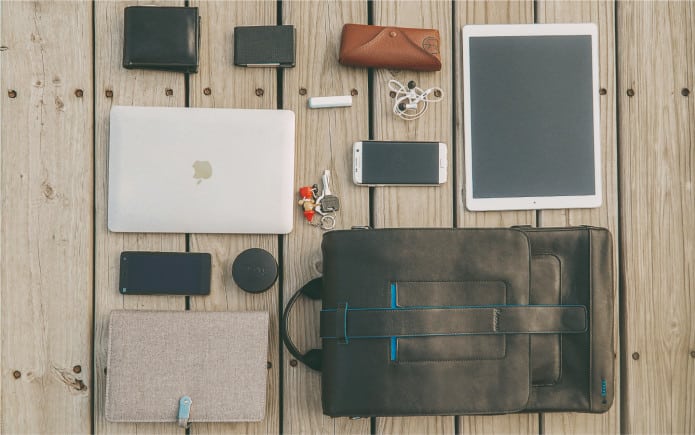 What is it: Moovy Bag is a solar powered carry pack that charges all your devices. This high-tech backpack has the professionalism of a briefcase, the functionality of a messenger bag, and the most innovative features: built-in charging solutions & wireless storage. With 22,000mAh built-in battery, flexible solar panel, magnetic charging system, USB-C hub, and extra powerbank, the mobile work station allows the travelers to charge their laptop, tablet, smart phone, any other devices with ease.
Why we like it: While working away from office, you might have experienced this irritating situation that your laptop battery is lower than 30% but you cannot find any place to charge it. Moovy Bag could be an important assistant for those people who usually work away from office. The chic high-tech bag is designed and developed to solve the charging problem. Instead of bringing a big and heavy power bank, it's easier to carry a bag with thin solar power panel and charge your electronics devices simultaneously.
Working on Your Innovative Hardware Project?
If you are also planning an innovative product to change people's life, TechDesign would love to listen to your story. We understand it will be a long journey to get your idea into a real product and take time and efforts to find reliable resources for manufacturing. We are here at TechDesign willing to provide professional consultation and support to facilitate hardware innovators at any stage.
Contact TechDesign to have professional consultation services.