10 Point Checklist for Hardware Startups to Evaluate Electronics Manufacturers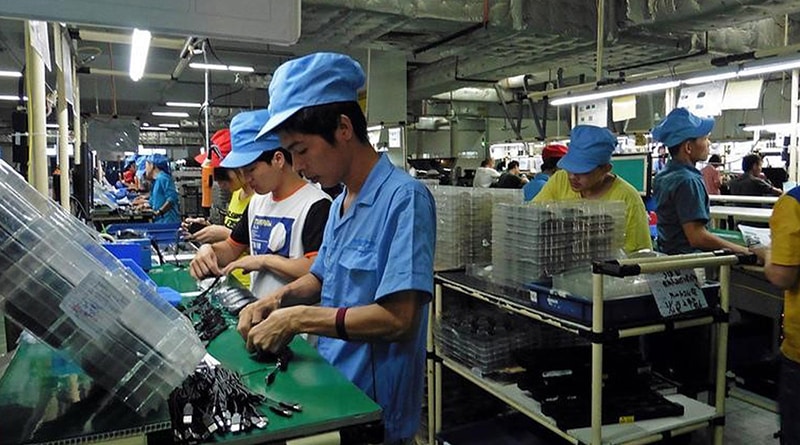 Many startup founders underestimate the complexities and pitfalls when getting the project manufactured. They expect that there will be little difficulty in taking their prototype and turning it into a flawless product ready to market of millions of eager consumers.
The reality of the situation is decidedly more complex and the potential pitfalls so numerous that many brilliant electronic innovators walk away empty handed after months of expensive, fruitless back-and-forth. This is especially true if costs or any other factors lead the startup to seek out electronics manufacturing partners in the notorious quagmire of China's thousands of factories. As was the case in the heartbreaking story of the makers of the Kreyos smartwatch who burned through $1.5 million in funding raised on Indiegogo and ended up being so late to deliver a poor product that was deemed so poor in quality, that they were left with a wholesale backers revolt. In a follow-up article, the company's CEO, Steve Tan squarely put the blame for the failure on Chinese manufacturing partner, Viewcooper Corp. Tan claimed that over the course of their dealings, the manufacturer had taken $1 million is profit while failing to deliver on any of their promises. Moreover, he discovered that Viewcooper had been craftily using the Kreyos project as an opportunity to develop a "turnkey" solution that they could offer to other companies.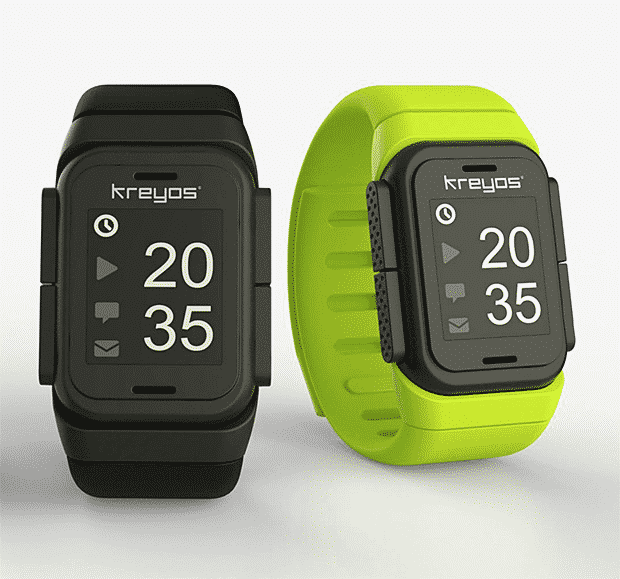 Unfortunately, the Kreyos case is just one in a plethora of stories of startups who got their hands burnt at the manufacturing stage of their product development journey. Critics have attacked the Kreyos team for not properly evaluating their manufacturing partners. Startups need to actively deploy due diligence at every stage of choosing and evaluating an electronics manufacturer. Check out the checklist below for the questions and areas you should focus on when evaluating potential electronics manufacturing partners for your startup.
1)Related Experience
The most important things to check when evaluating whether an electronics manufacturer is a good fit for your project is to look at what they have made before and who they have worked with. Manufacturers who are specialized in an area similar to your project are often able to offer turnkey solutions that can save time and money. On top of this, there is a good chance that they will have connections with good quality component manufacturers for your project, giving greater potential to minimize delays and possibly reduce production costs.
As a startup, it is also better for you in the long run to work with electronics manufacturers who are experienced with entrepreneurs and startups creating new products.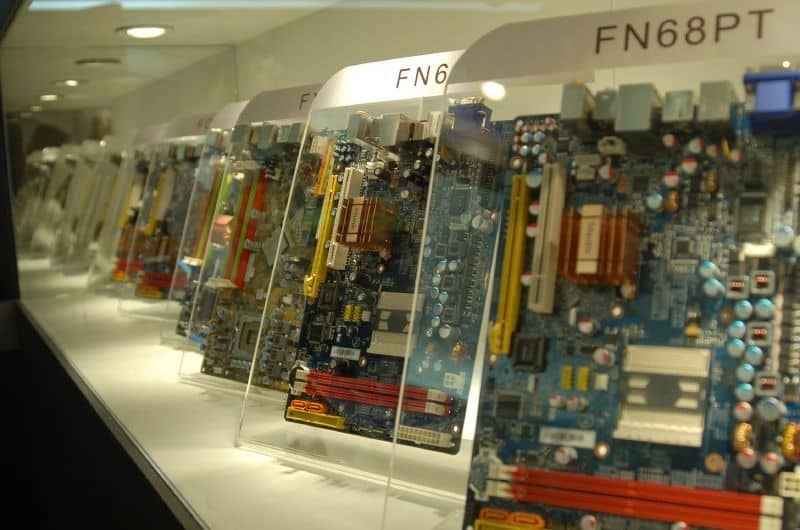 2)Scale and Capacity
It's imperative to ask questions regarding an electronics manufacturer's MOQ (Minimum Order Quantity). This is a feeling out process to make sure that the scale of your project matches with that of the electronics manufacturer.
One common problem when dealing with manufacturers in China is that aggressive sales staff will show interest in accepting any project, no matter if they can match the capacity or if it is too small to be of any value to them. This can result in your project being viewed as a second priority to the manufacturer, and they may not be willing to invest time and manpower in the case of a larger order coming in. This means delays and missed-schedules for you. There is also a chance that they may just outsource your project to another manufacturer.
3) Communication
Startups need to be working with electronics manufacturers that they can communicate clearly and effectively with. In 2017, there is a good chance that the electronics manufacturer your startup works with will be based in China or elsewhere in Asia. You will be probably dealing with a point of contact at the factory who comes from a vastly different cultural background than yourself and doesn't speak English natively. It's critical to make sure that your electronics manufacturing partner clearly understands all the specifics of your project and is able to relay to you any issues or problems along the way.
4) Feedback from Engineering Staff
One good indicator of the level of care and attention that an electronics manufacturer is prepared to put into your startup's project is the level of feedback that you get from the engineering team. They should be able to give you detailed analysis of what is wrong with your initial design and what adjustments needs to be made.
5) Timeframe
If you are trying to get orders ready by a certain date, try to find an electronics manufacturer who is able to work within your timeframe. It's important that the estimates they give you are realistic with a conservative turnaround for a startup with a new product being between 12-14 months. Bright-eyed startups have a tendency to be cavalier with time-frames for delivering products and do not for the number of lengthy processes involved and the possible delays on the way. This is the reason in part that 84% of Kickstarter's top projects are shipped late. A good electronics manufacturing partner will be able to bring you back down to earth and offer realistic turnaround times.
Additionally, ask prospective manufacturers to show you what system they have in place to track orders and inquire about how they deal with delays. In an ideal situation, the electronics manufacturer should be clear in their policy regarding avoiding delays and include a penalty clause in the contract that is workable for yourself.
6) Willingness to Sign an NDA
Intellectual property issues rank amongst the top concerns for startups. Often with good reason, factories in China can copy your product faster than you are able to deliver orders. Make sure that any potential electronics manufacturer you are considering is ready and willing to sign an NDA. Any refusal to do this should set off alarm bells. All suppliers on the TechDesign platform  are willing to sign an NDA.
7) Quality Control Process
Find out how the electronics manufacturers performs quality control checks(QC) at every step of the process. If it's not possible to have actual feet on the ground, you need to know how they will handle these processes.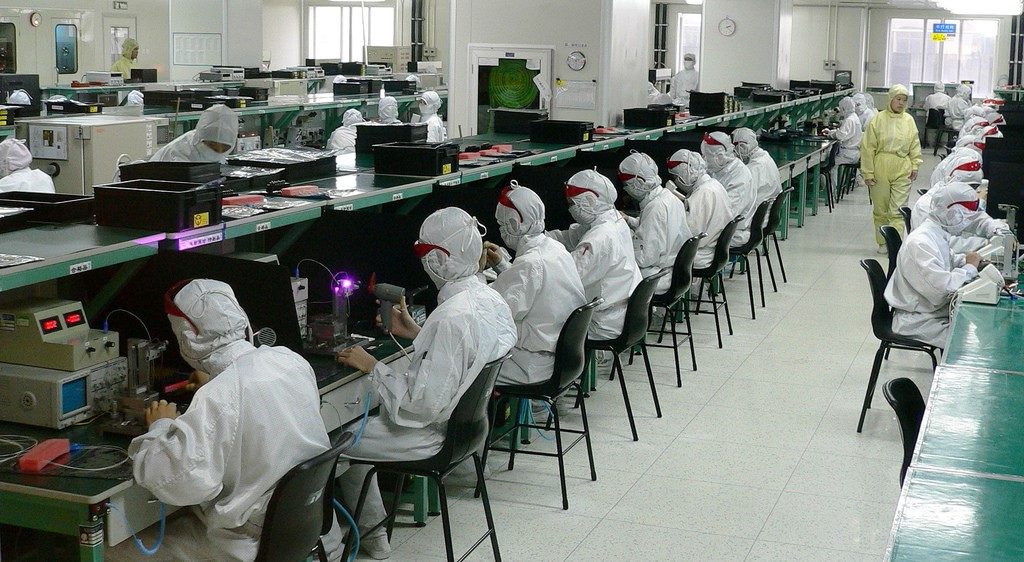 8) Company Structure
Check that the electronics manufacturer you are looking to work with has a true project manager (PM) handling your case, rather than a single person bridging both a sale and PM role as is common in smaller companies. It's important that your project is being looked after by a single professional that has recognized experience in the field and is completely dedicated to your project.
9) Payment Terms
It's normal for an electronics manufacturer to require some sort of payment before starting a preproduction run. Industry standards are usually a 50% deposit and then a further 50% on project completion. Beware of electronics manufacturers demanding 100% upfront payment and be ready to walk away.
10) Quotation
This one is left at the bottom as it is mistakenly a vast number of startups first concern. Of course it is important to compare a number of quotations, but be warned that price is not everything and the internet is full of stories of scorned startups who blindly went with the cheapest price.
TechDesign-Your Feet on the Ground
In an article for Entrepreneur Magazine, Ashton Udall, one of the founders of Global Sourcing Specialists pleads to startup founders looking for manufacturers to remember: "There's so much risk in a startup; you want to look for ways to take the risk out, one way to do that is hiring professionals. You wouldn't go out and pretend to be a lawyer. Don't pretend to be a manufacturing or sourcing expert if you're not". The ideal situation is to have professional, experienced feet on the ground, which is often well outside the budget of many startups.
This is where TechDesign steps in. With a network of carefully screened manufacturers and design houses, we are your professional sourcing partner and your boots on the ground. TechDesign is able to take the stress out of finding and evaluating electronics manufacturers without having to buy a single plane ticket or Chinese phrasebook. Simply, submit your request (RFQ), and you will receive competitive quotations from top electronics manufacturers. Choose the one that best fits your project-scope and budget and kickstart the process of having your brilliant idea manufactured in an instant. What's more, TechDesign offers NDA and Escrow payment protection, meaning you don't have to worry about having your money or ideas stolen.
Get a free quote for your project today.