What are My Options for Design Ownership of My Electronic Product?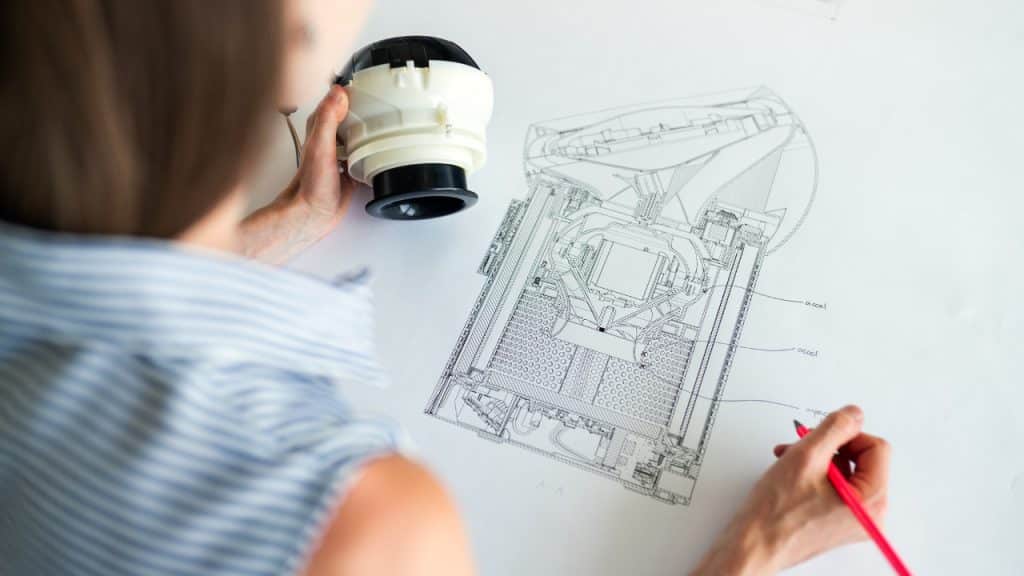 Why is it important to understand my product design ownership options?
Every entrepreneur will at some point or another in their development journey – whilst simultaneously envisioning how successful their product could be – start to concern themselves with the question of how they can protect their electronic product. Many will seek to protect their IP, or file patents, or "own the entire design". But what does that really mean and why does it matter?
First on why it matters. Product design ownership can have an impact on several aspects critical to your business' success:
Are you able to take your design from your current manufacturer and seamlessly switch to another manufacturer to get better costs, quality or delivery?
Can your manufacturer produce the same product for another company who could become your competitor?
Will you need to pay a royalty to your design partner which will need to be accounted for in your business plan?
The answers to these questions will all depend on what type of business model approach you take in your hardware development and how you negotiate your agreements with suppliers. Here we'll talk you through each of the options and weigh the pros and cons of each route.
1. Doing 100% of the design in-house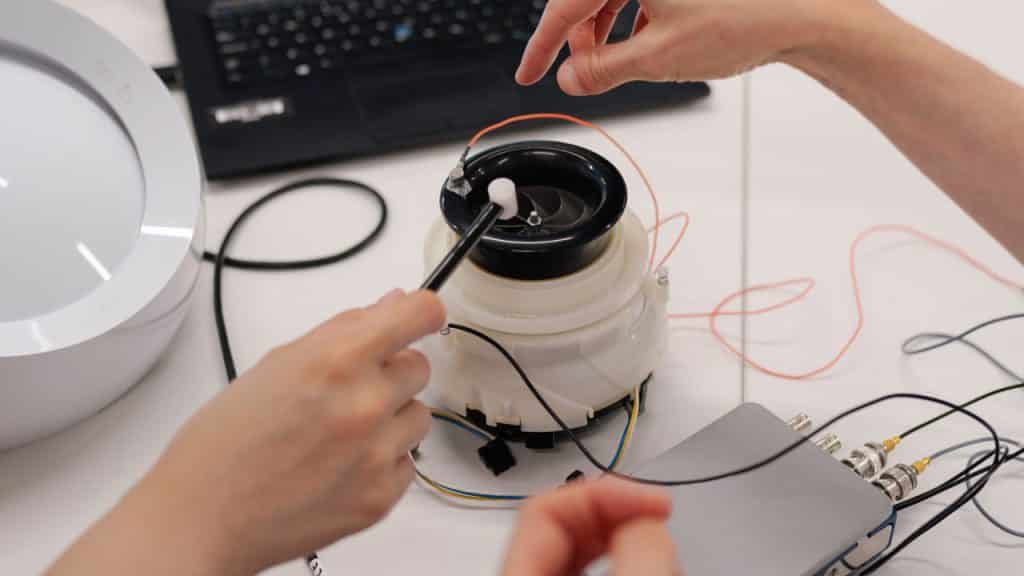 Building from scratch and doing 100% of the design work is the simplest and most straightforward option. From concept to detailed electrical and mechanical design, having your in-house engineers producing the end-to-end design assures that there are no questions about design ownership and no opportunities for manufacturers to sell your designs to others (assuming you have protected your IP and selected the right manufacturing partner). Owning 100% of the design also allows you to easily switch between manufacturers in search of the best cost and quality, or even have multiple manufacturers work on your product in competition (assuming you have sufficient volume).
For this option, you will likely select an EMS (Electronic Manufacturing Services) or CM (Contract Manufacturer) to be your manufacturer. These suppliers are experts in manufacturing, but require the customer to provide a 100% complete design that is ready for production as they do not have design capabilities.
While this is the most straightforward option, it is often not feasible for most companies, let alone startups. Even many of the top tech firms end up outsourcing much of the detailed design to ODMs (original design manufacturers) – more on them later. Detailed design work takes a lot of time and expertise and is often not something startups have the overhead to hire expensive engineers to work on (especially when cheaper and faster options exist).
2. Outsourcing your design work
The most common model for electronics development these days is to outsource part or all of your design work to outside companies. If you are outsourcing your prototype development to product development firms or IDHs (independent design houses), there will typically not be any contention regarding design ownership as you are paying them for their design, and the prototype design is not worth much as it is not mass-producible. Let's focus on the mass production design ownership.
First some background on the two types of players you may work with for your mass production design:
ODMs (original design manufacturers) – these companies provide both design and manufacturing expertise and hope to employ both for their projects. They are less likely to accept a project that just pays for their design expertise without allowing them to generate revenue from manufacturing as well (in fact you can view their R&D teams as enablers for their manufacturing arm). Thus, they will hope to lock in manufacturing orders by either negotiating certain MOQs (minimum order quantities) or by keeping a certain part of the design which prevents customers from easily moving their production elsewhere. The benefit of ODMs though is having end-to-end accountability and integration of the design and manufacturing.
IDHs (independent design houses) – these companies only have design capabilities (though they often have EMS partners if you would like them to manage your manufacturing as well). They are perfectly comfortable to accept a project that is focused solely on design. Then you can take the design and shop it around to multiple EMS' to find the best manufacturing partner. The downside is the separation between design and manufacturing which could cause issues.
Regardless of whether you are working with an ODM or an IDH to do your mass production design, the amount of ownership of the final design will be proportional to how much design fees you pay and what you are able to negotiate. Obviously, the more you pay, the more of the design you will own. This will largely depend on how much of the design work is brand new from scratch vs. how much is leveraging the ODM's/IDH's previous design work. Importantly, if you do not own 100% of the design, you will have to further negotiate if you wish to move your manufacturing elsewhere.

For example, let's imagine you are partnering with an ODM to build a smartwatch with a new functionality of temperature monitoring, where the only custom design effort is for the temperature monitoring feature, with the rest of the smartwatch design leveraging the ODM's existing designs. In this case, the design fees or NRE (non-recurring engineering) will not be as much as if the entire smartwatch needed to be designed from scratch. At the same time, since you are leveraging the ODM's design work, you would not own the design for the entire smartwatch, just for the temperature monitoring feature. If you later wanted to take your design to another manufacturer, the ODM would likely charge you a much higher design fee for the rest of the smartwatch design. In a similar way, IDHs may provide you with the complete smartwatch design but may charge you a royalty fee for each unit produced using their smartwatch design. Alternatively, you may wish to pay the IDH a higher design fee to buy the complete smartwatch design (as opposed to just the custom temperature monitoring feature) rather than pay the royalty on each unit.
If on the other hand, your product is truly something that is bottoms-up brand new and does not leverage any of the ODM's/IDH's existing designs, then you can seek to own 100% of the design. In this case though, the NRE fees will likely be quite high (depending on how complicated your product is).
Often the most straightforward and low-cost route for a startup is to find an ODM/IDH with experience producing products similar to yours and having them do the design and manufacturing for you (without worrying about owning the entire design). This will keep your NRE low while ensuring continuity between design and manufacturing. Once you have your production running smoothly and have built a solid working relationship with your supplier, you will probably not look forward to the prospect of moving your production to another supplier anyhow. The optionality to move to another manufacturer should really be a secondary concern, and one you can consider more thoroughly after your initial product is successful and you are getting ready to design your next generation product.
3. Using an off-the-shelf solution
The final option is to sell something that is off-the-shelf and already being produced by an ODM (i.e., the white label approach). While this may feel a bit like cheating, some of the greatest innovations come from applying existing technologies to new use cases and new markets. You might be surprised to find that the product you want to design already exists saving you a lot of work! Utilizing an off-the-shelf solution has the benefit of having no design costs, no tooling costs, and being able to be produced immediately.
The downside of this option of course is that you own 0% of the design. With the other options, your manufacturer cannot produce your product for others assuming you have protected your IP properly. With an off-the-shelf solution, your competitor could purchase the exact same product from your ODM to compete with you. To prevent this, you could try to purchase the design from the ODM, but ODMs will often not want to sell off the rights to their designs, as then they would no longer be able to manufacture that product for other customers. If they were willing, the price would be very high, and there's no guarantee that they or another ODM could not design something similar for others in the future. The better bet is to focus on differentiating your business in some other aspect, e.g., the delivery, service or marketing of it.
If you are still concerned about competitors selling the same product, another ownership option is to sign a regional exclusivity deal where you specify that the ODM cannot sell that product to any other companies in your target markets. This of course will need to be negotiated with the supplier as they will be cutting off potential revenue streams.
Another way to differentiate your product is to find an off-the-shelf solution that is 95% of what you are looking for and to customize one small part to set it apart for your target market. Sound familiar? This is basically another form of option 2 (outsourcing your design work) in which the custom design portion is small. All the same pros and cons as in option 2 apply.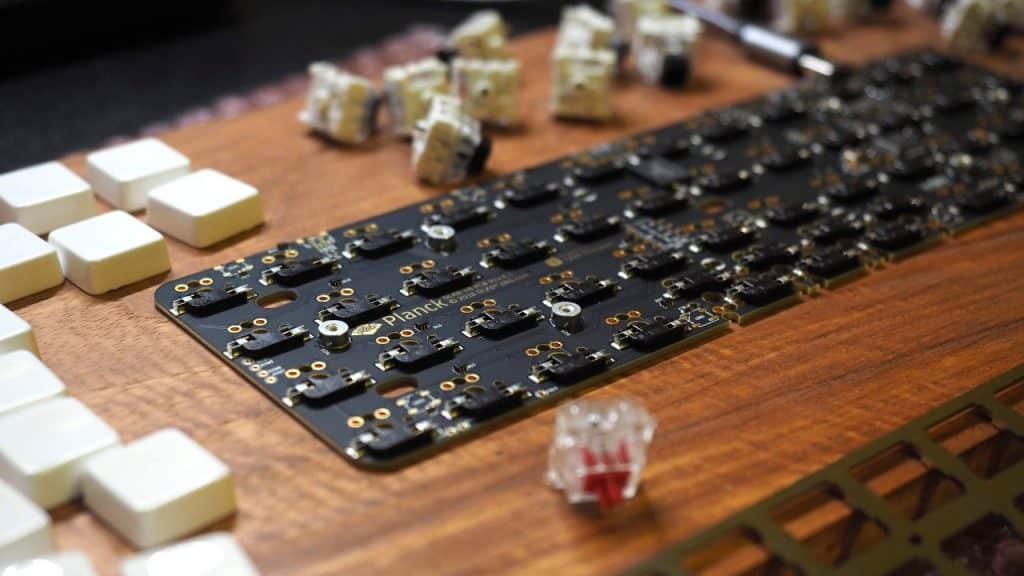 Looking for further guidance?
Getting the hang of it? As you can see, there are many options available and ultimately you will get what you pay for. If you need any guidance on these options or in finding the right EMS, ODM or IDH to partner with, don't hesitate to reach out to us for help. Our business is in helping hardware innovators like you find the right design and manufacturing partners for their electronic products. We look forward to hearing from you.