Getting up to Speed with Automotive IoT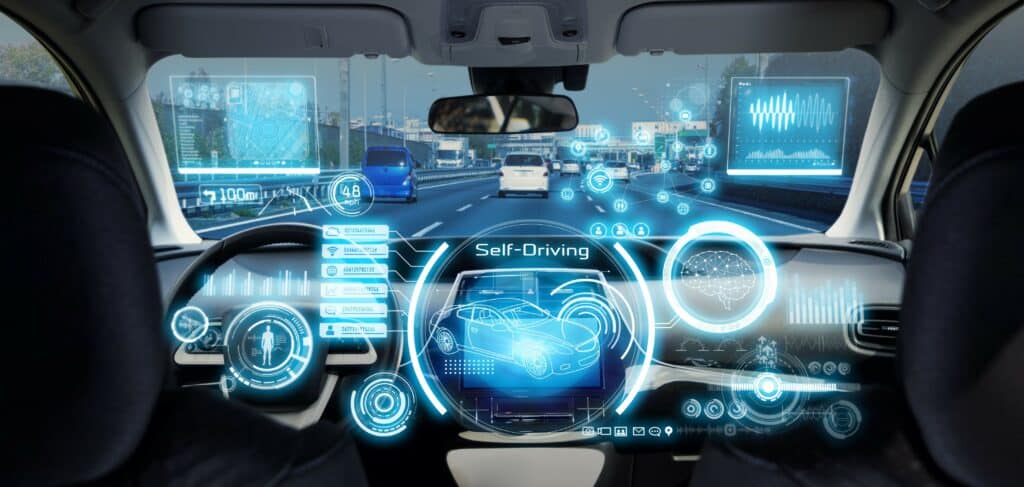 According to estimates, there will be more than 500 million connected cars on the road by 2025, and connected vehicle services will generate US$ 81 billion by 2030, making the connected vehicle market one of the IoT's fastest-growing segments and offering significant revenue potential for mobile operators, automakers, and other ecosystem players.
A Smoother Ride with Better Tech
Unlocking, locking, remote starting, alerts, and diagnostics are all possible now with many vehicles' pre-installed and partially activated internet-capable gadgets. People will continue to expect ease and convenience of use, just like with linked gadgets in the home, so it is important to ensure simplicity. This simplicity of usage is one of the keys to a flawless experience.
Autonomous Vehicles and Driver Assistants
Vehicles are becoming increasingly capable of self-driving and, with an autopilot function, drivers can forego active steering wheel control and delegate driving speed, braking, parking, lane changes, and other tasks to the AI.
By gathering and relaying surrounding vehicles' locations to other nearby drivers via Bluetooth or 5G signals, safer driving will be made possible, but what about inside the cabin?
To enable real-time data collecting effectively and process data such as facial features, head motions, road data, etc., smart driving assistants use intelligent image processing technology and a 3D face recognition algorithm. The advanced driver-assistance system (ADAS) model, data analysis of driving behavior, real-time data transfer, and backend analysis and feedback are all used to support safe driving and fleet management.
The prospect of fewer hazards will result in a more thorough adoption of this technology in the cars that are now coming to market.
Predictive Maintenance and Diagnostics
One of the key promises of automotive IoT is predictive maintenance. A connected car's network of computer chips and sensors gathers performance information, which can then be analyzed in the cloud to anticipate when a part might need maintenance before it completely fails. A driver may even pass on a maintenance warning to the manufacturer or their mechanic via their smartphone.
The most advanced systems use AI in order for the predictive algorithm to have even more predictive capability. Whether it is simply swapping the dust caps for a smarter tire pressure monitoring system or a more comprehensive diagnostic system, the capacity to gather data and modify auto settings to stop wear and tear over time, this type of predictive maintenance can save consumers money by allowing them to schedule repairs ahead of time. And by focusing on inventory management optimization and providing information about impending repairs, mechanics and dealerships also benefit from cost savings.
Entertainment Systems
Another developing area of the automotive IoT market is in-car entertainment, and the entertainment system—better called the infotainment system—of the modern automobile is now located front-and-center on the dashboard in almost every new car built today.
Connected cars and infotainment systems go hand-in-hand because infotainment systems require IoT connectivity to function. Speech-activated navigation and gesture control help prevent accidents that are often caused by inattention. Functions like messaging and calling via voice are some of the main advantages of modern infotainment systems for drivers, while gestures provide other advantages because they are not affected by errors, language, or background noise.
Hitting the Road
IoT offers new marketing opportunities for manufacturers to persuade consumers to buy automobiles once more while also having the ability to alter how people interact with their vehicles. As customers, all we want from our daily interactions is less friction and better ease of use, and this is also true of our time on the road. Vehicle firms must include this linked experience into their marketing strategies to complement an interconnected driving experience.