Robotics+IoT=The Internet of Robotic Things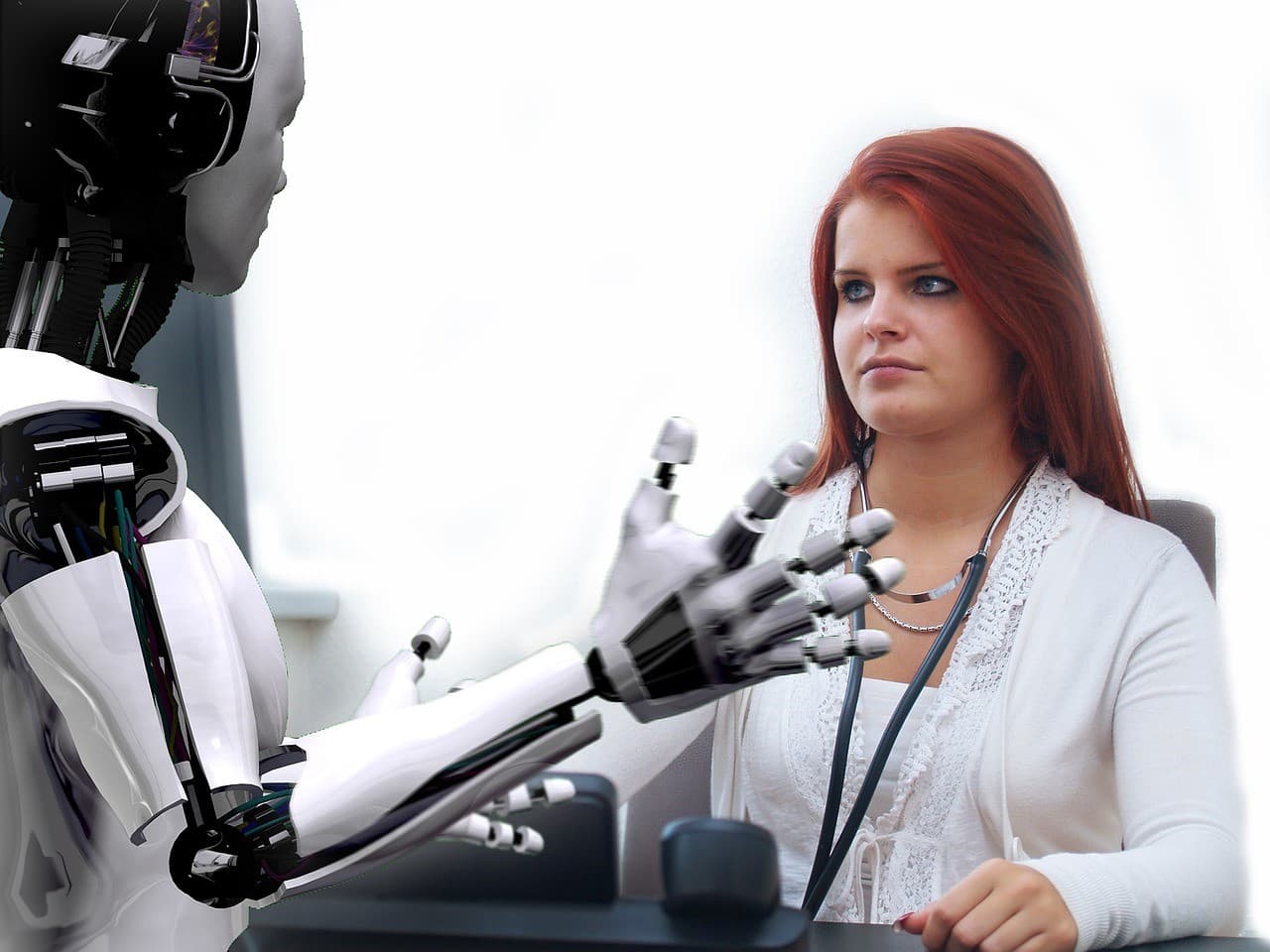 The Internet of Robotic Things (IoRT) is predicted to be worth approximately $21.44 billion by 2022. TechDesign explains IoRT, present applications and how makers in the community can benefit from this sector.
What is the Internet of Robotic Things?
Readers should be well versed in the IoT and what it entails. The Internet of Things (IoT) is a system of uniquely identifiable and interrelated computing devices and objects that are embedded with sensors, tags and actuators. Devices within this system are able to communicate and transmit data to each other (without the requirement of human-to-human or human-to-computer interaction), and also to hubs where data is analyzed. From this analysis systems of insights can make decisions, visualize patterns and issues in a way which steers processes. A commonly recognizable IoT case would be the NEST, the electronic, programmable, and self-learning Wi-Fi-enabled thermostat which was purchased by Google for $3.2 Billion in 2014. A study by Gartner Research estimates that IoT will comprise of approximately 25 billion objects by the year 2020. This new paradigm of having objects from toothbrushes to air-conditioners connected to the internet has been deemed as the main technology propelling a 'Third Wave of the Internet' by AOL founder Steve Case.
Another key, "Third Wave" technology is robotics. There is really no single definition of a robot but we can basically say that the term represents a system of sensors, control systems, manipulators, power supplies, and software which work together to perform a series of complex actions automatically.
Now, this is where it gets exciting. When we align the same core technologies that drive IoT (cloud computing, Big Data, sensors, control systems) to robotics, we get what has been coined as the Internet of Robotic Things, or IoRT. These robots are able to monitor events, fuse sensor data from various sources, use local and distributed intelligence to determine the best course of action, and then act to control or manipulate objects in the physical world. They are not just passive, like an IoT object such as the NEST; they really do something and manipulate the environment. Or as this article from Telefonica succinctly puts it "if IoT are our extended ears, nose and eyes the robotic component of IoRT are our extended brain, legs and arms."
ABI Research defined the term "The Internet of Robotic Things in 2014" and outlined three main components that characterize IoRT devices:
1) The device (robot) can be considered intelligent due to having embedded monitoring and sensing capabilities. At the same time, it is able to get sensor data from other which are fused together to drive the "acting" purpose of the device.
2) A second intelligent aspect of the device is that it is able to leverage local and distributed "intelligence". This means that it can analyze data from monitoring events and can also access analyzed data.
3) These two aforementioned components allow the device to autonomously determine which action of controlling or manipulating an object in the physical world it will perform. If it is designed to do so, the device can also move in the physical world. Additionally, it can also "notify" or "alert" based on the analysis of a physical event to the actions.
Basically, IoRT is the next level of IoT in which robots utilize IoT data and technology to autonomously manipulate the physical world.
Applications of IoRT
As exciting as IoRT is, we are still at the initial phases. The potential for robots that can make intelligent decision based on analysis of data from their environment evokes images of the kind of autonomous robots we remember from the cartoons such as the Jetsons. Unfortunately we are still quite a distance away from there. Nevertheless, there are many present examples of IoRT technology being utilized in both the commercial and industrial spaces.
Case 1: Amazon Robotics Mobile Fulfillment Unit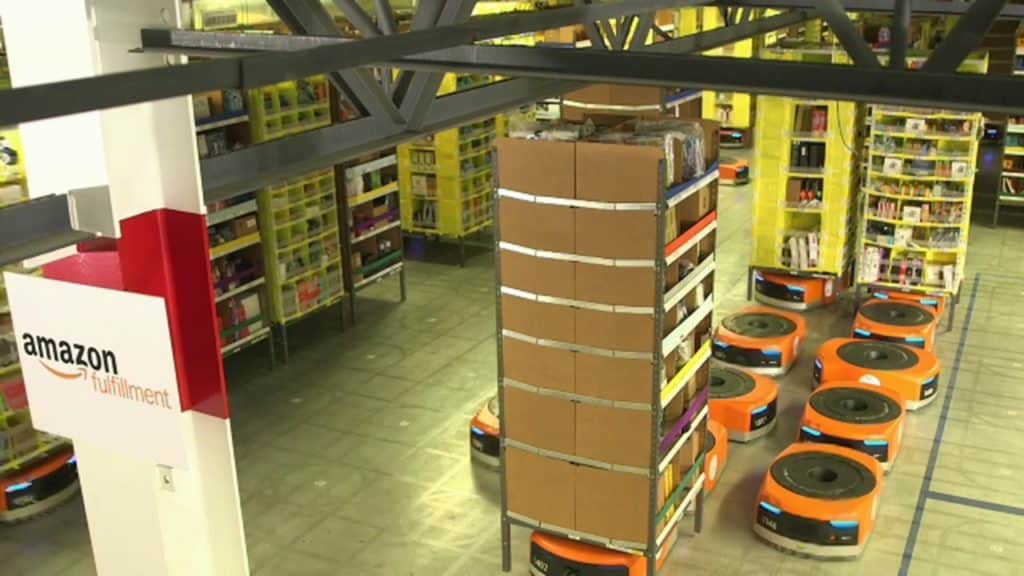 One excellent example is the Amazon Robotics mobile fulfillment unit in which thousands of robots are being used in order to automate the picking and packing process used in Amazon's vast network of warehouses. In these warehouses, mobile robots are used to move bins and pallets down long corridors and utilize technologies such as language perception, computer vision, depth sensing, machine learning and object recognition to allow the devices to coordinate their movements and make sure that they are not impeding each other. When a consumer places an order into the company's system, its software sends a signal to the closest mobile robot and tells it to retrieve the merchandise.
The robots navigate around the warehouse by following a series of computerized barcode stickers on the floor. When the mobile robot reaches the location of the merchandise, it slides underneath the pod and uses a corkscrew action to lift it off the ground. The robot will take the selected pod to a human operator who in turn picks out the requested item.
The robotic technology used above, has helped Amazon to achieve industry-leading levels of packing and shipping efficiency. In China, similar robots are used in the warehouses of TMall, the e-commerce arm of internet giant, Alibaba. A number of other start-ups have been working on IoRT technologies to be used in warehouses.
Case 2: iRobot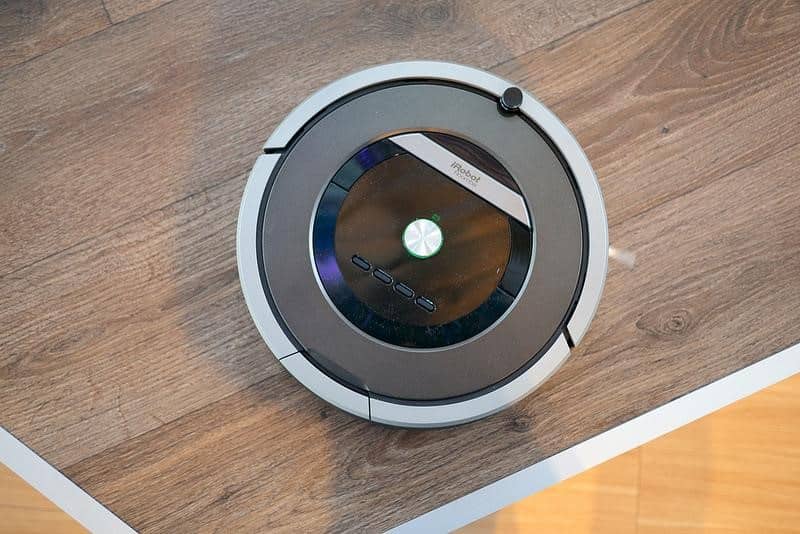 The consumer space for IoRT technology appears to be a lot more buoyant than the industrial sector. The market leader is iRobot who use Amazon Web Services (AWS) to connect consumer robots to the cloud. The company's series of floor cleaning robots are experiencing year-on-year greater amalgamation with the internet of things. It has recently added integration with Amazon Alexa and produces visual cleaning maps of the user's home. Roomba floor cleaners are just the beginning, the company is planning to release an ecosystem of smart robots for the home, all using AWS and its innovative mapping technology. Imagining this ecosystem, iRobot's chief executive Colin Angle explained to the Washington Post that the Roomba could become a "machine mediator" designed to communicate other devices, including "music, TV, heat, blinds, stove, coffee machine, fan, gaming console, smart picture frames, or robot pet. For example, the robot would be able to tell the Amazon Alexa how many lights are on the floor, so it knows how many to turn on.
iRobot plans to release a grass cutting garden robot later this year.
The IoRT Market
The present data certainly seems to show that robotics is having a shaping effect on the IoT. A recent article for Forbes found that:
4% of developers are building robotics apps today.
45% of developers say that Internet of Things (IoT) development is critical to their overall digital strategy.
4% of all developers are building apps in the cloud today.
According to the new research report "Internet of Robotic Things Market" by Market & Market made a prediction that this market is expected to be worth USD 21.44 Billion, at a CAGR of 29.7% between 2016 and 2022.
Making Devices for the IoRT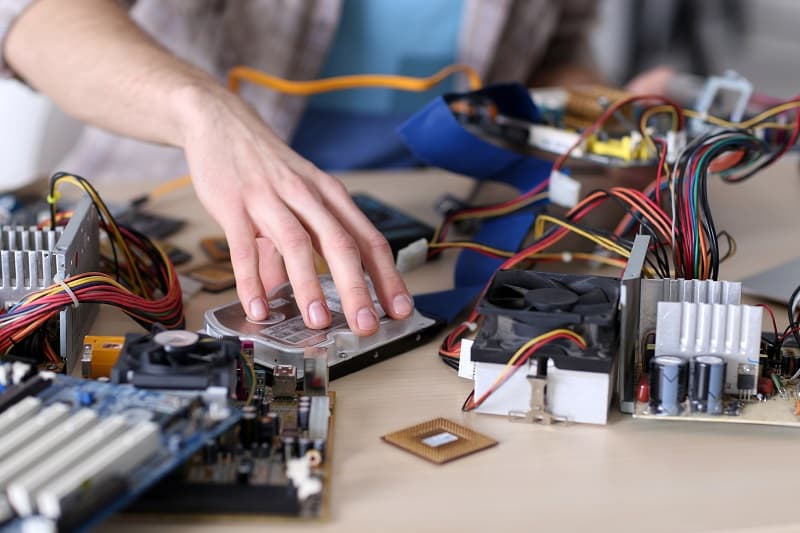 With so much money and so many amazing opportunities, a lot of startups are working on devices geared for the IoRT. TechDesign are super-excited about these developments and have the expertise and resources on hand to help you realize all your hopes for your project. One of the simplest and cost-effective ways of developing a robotics projects is to utilize some of the excellent reference designs found on the TechDesign platform. For example, the Six-Claw Robot from Nuvoton, uses a high-performance Nuvoton microcontroller that can control up to 20 motors and additional peripherals and is perfect for a number of science, teaching and entertainment applications. This dual-M0 flight controller allows makers to use open-source software as a shortcut and to lower costs. Additionally, this drone receiver processes analog/digital signals with high speed and high accuracy.
Working on a Robotics Project?
If you are working on either a robotics or IoT device, then TechDesign would love to hear from you. We have a large network of carefully screened manufacturers and design houses, and are able to match you with the right one for your project. TechDesign offers NDA and Escrow payment protection, meaning you don't have to worry about having your money or ideas stolen.
Get a free quote for your project today.