Answers to 3 Common Questions Hardware Startups Have Regarding Electrical Component Sourcing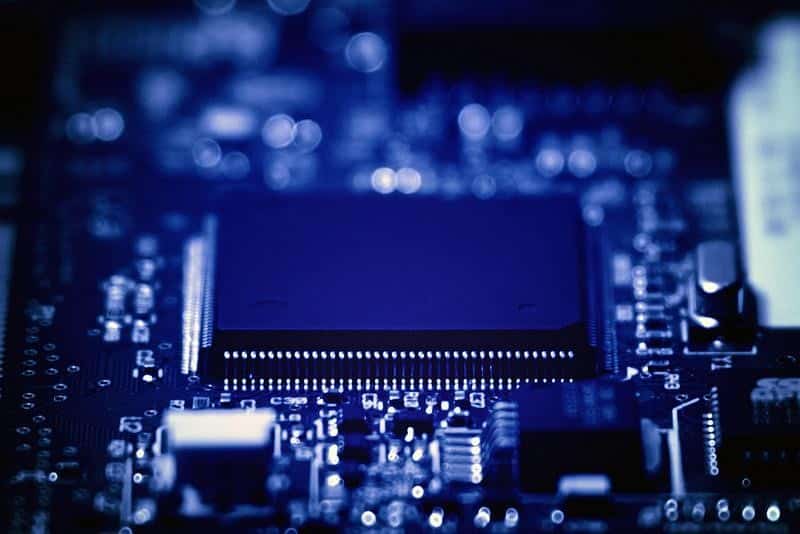 Without a designated supply chain professional on the team, it is common for hardware startups to struggle when making decisions related to the sourcing of components for their product. TechDesign is often flooded with queries regarding these issues. In this article, we take a look at and answer the three most common sourcing questions that come our way.
1) Should we outsource our sourcing?
Strategic sourcing can be very stressful for young startups. There are so many things to learn and so many things that can go wrong. Resultantly, it can feel like a weight-off your shoulders to have someone take care or purchasing components for your blessed project.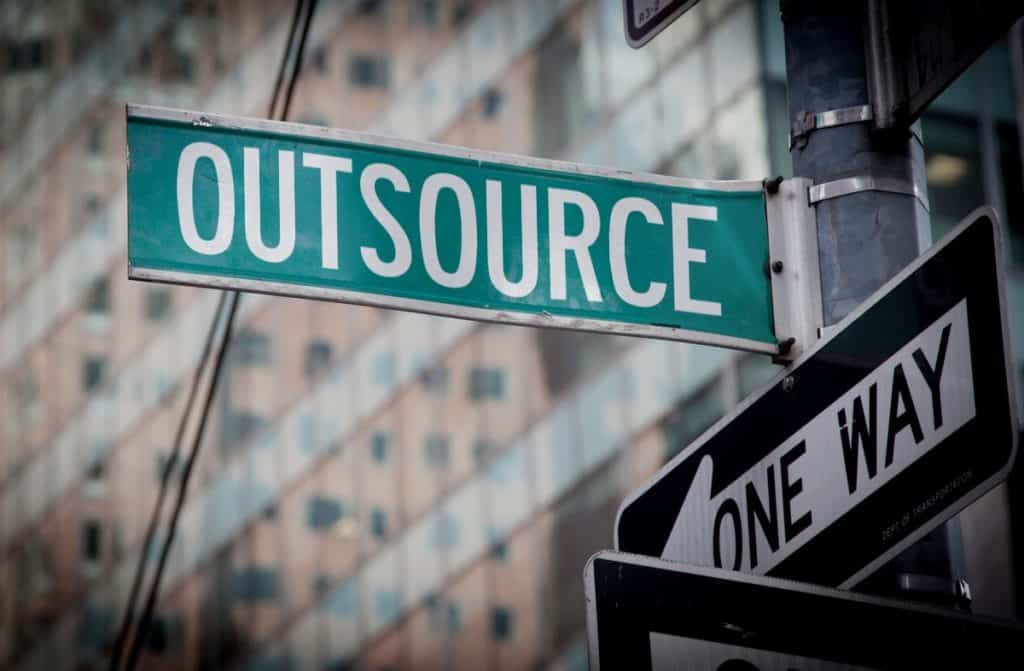 On the road of your journey to hardware success, you will probably meet numerous parties who can offer you sourcing services. For example, many design-engineering companies offer complete sourcing services from the prototyping stage to mass production. Similarly, sales rep firms that carry many lines have the capabilities to offer one-stop shop solutions from sourcing to manufacturing. Even more common, your contract manufacturer will probably have good connections and a lot of experience in global sourcing.
With so many options, outsourcing your sourcing will probably appear enticing, but is it the right path for you? That is a difficult question to answer, but they are some key advantages to outsourcing your sourcing of components that you should definitely at least consider.
Usually contract manufacturers and design-engineering companies have expertise and connections that you are probably lacking.
It's also easier for you and saves you a lot of effort. This is important in startups where time and human resources are scarce.
There is less bureaucracy. You don't have to worry about all the paperwork in terms of purchase orders, customs forms and certification that go along with sourcing components.
It's probably cheaper. If you source your components through your contract manufacturer or an engineering firm, they probably bulk order their parts and are in a position to pass on these savings to you.
Despite these advantages, in most cases we still recommend that you take care of the sourcing yourself. While it is a truism that companies who offer strategic sourcing services have a relationships with manufacturers that are not at your disposable, it is often the case that these relationships are with a small pool of trusted suppliers. This may limit your options and the pool maybe will not contain the optimum supplier for your project. More importantly, these firms do not really understand the subtleties of your project or your own engineering teams.
Sourcing your own components puts you in control if something goes wrong, even though there is a little bit more hassle on your side. When you source your own components, you have what is called "supply chain integrity", meaning that you know exactly where everything comes from and can avoid counterfeit parts.
This post from the Altium blog gives a good example of a startup who regretted outsourcing their sourcing. Their product was selling well, so they decided to ramp up production. As soon as they started to feel that they were going to become rich, they found that their systems had started to fail. After many sleepless nights trying to work out the problem, they found that the integrated circuit (IC) on one of the batch of boards was drawing a quiescent current that was nearly 100 times higher than was originally specified. It turned out that the IC was counterfeit and the team had to spend weeks reworking the boards in order to change the bad component.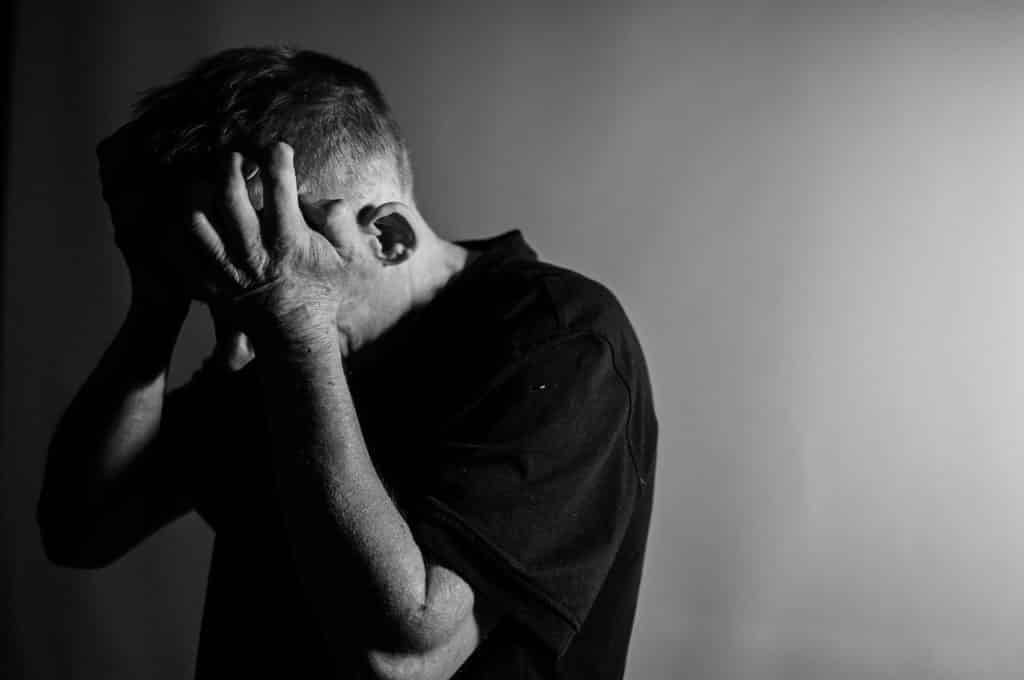 So in conclusion, outsourcing your sourcing may present a number of short-term benefits and the relief of a certain amount of bother, but this comes with a high opportunity cost. As seen in the example above, you can save yourself a lot of time and worry in the long-term by knowing and controlling exactly what components are used in your product.
2) Should we separate sourcing components for our prototype from our final product?
It is common for many hardware startups to separate the sourcing for their prototype from the main wider strategic sourcing plan for their product. This in the main part stems from the misconception that prototype suppliers and volume manufacturers are at different ends of a conceived spectrum. As Ellen Chen states in her excellent E-Book, 'Bringing a Hardware Product to Market' explains, the engineering development stage is considered by startups to be separate from the 'real manufacturing' later on. Consequently they work with a rapid prototyping specialist and put off the longer term sourcing till later on.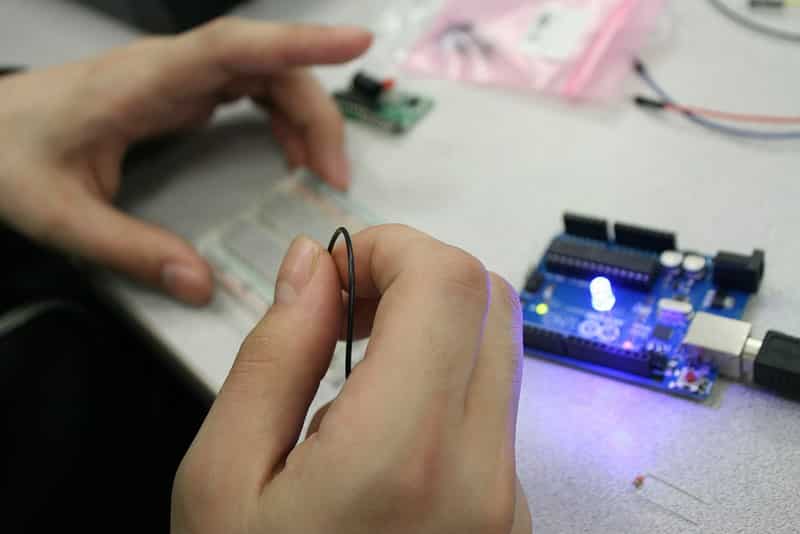 Chen believes that this a mistake and the designated staff member should focus on sourcing all the key components now, rather than three stages later. You may be able to get the engineering stages completed further by using components from a specific supplier, but when you come to mass production and need to bring down costs, you will be forced to switch out some components.
It is then advantageous to seek out partnerships with manufacturers who are capable of both rapid prototyping and volume manufacturing. Think several steps in advance in order to avoid nasty surprises
3) Should we purchase all of our components from China?
The lure of China to cash-strapped startups is understandable. They assume that "low-cost China" is the place to source from. And in all fairness, suppliers in China can be significantly cheaper, especially if you can somehow convince them that much larger orders are on the horizon at a later stage.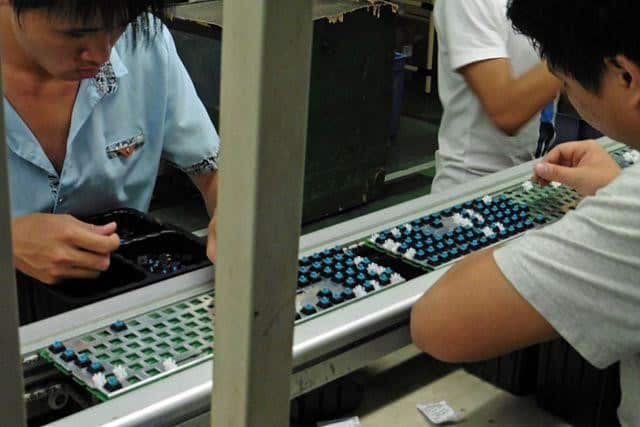 However, it's good to remember that cheaper does not always equate to the real lowest cost source. If you take a deeper look at the Total Cost of Ownership (TCO), the mirage of 'Cheap China' may fade before your eyes. That is to say, when you start to factor in the indirect costs such as IP protection, lack of real time technical support, travel, lead times, shipping and tariffs, then the prices on offer are not that much cheaper than offered elsewhere. Additionally, challenges presented by different times zones, cultures and languages can cause soul-destroying setbacks.
That is not to say that there are not fantastic suppliers in China, but be prudish and don't fool for components that are only superficially cheap.
TechDesign Offers Another Option
As mentioned above, sourcing components can be frustrating. We truly understand this, which is why we (TechDesign/Winbond) have launched our amazing new E-Store. Here startups are able to take their electrical sourcing to the next level through access to direct sales from original manufacturers.
You are probably well aware by now that tariffs, language barriers, logistics, and import/export restrictions make sourcing components from abroad time-consuming and expensive. As a solution to this, we have pooled resources formed partnerships and strategic alliances throughout the world in order to help you save time and energy in electronic components procurement. Take advantage of our relationships with industry-leading manufacturers in order to get priority access to the cutting-edge technology
Direct purchasing from manufacturers has never been easier. We have primed a systematic e-commerce process which helps your startup foster smooth communication with original component manufacturers.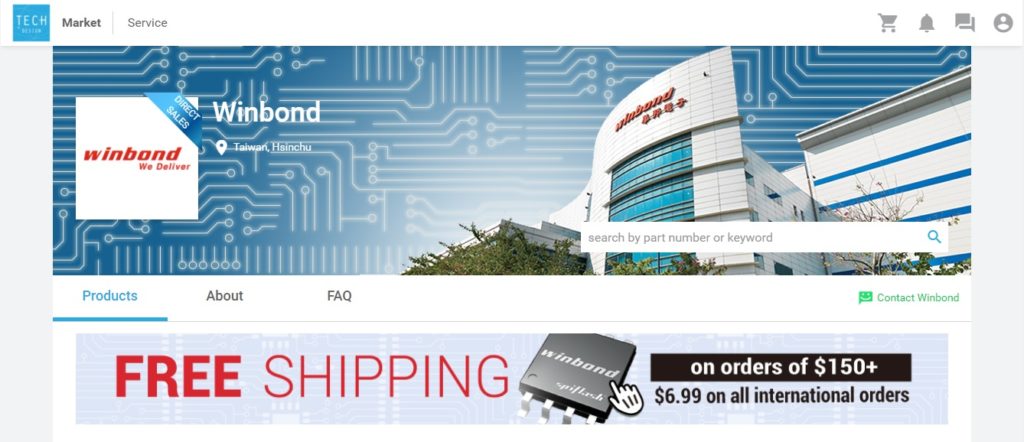 The aforementioned e-commerce site is fantastic for your startup because:The aforementioned e-commerce site is fantastic for your startup because:
Direct Sales: Our (TechDesign and Winbond) relationships with verified suppliers / original equipment manufacturers lets you buy directly.
No Minimum Order: Use this site to source components without the burden of MOQ restrictions. It doesn't matter how big your company is, we allow you to enjoy the same procurement opportunities that are usually only typically reserved for high volume buyers.
Global Delivery & Instant Shipping: Take advantage of instant shipping to anywhere in the world matched with real-time shipping information.
Free Shipping: For a limited time, no charges on orders over $150 and $6.99 on international orders.
So there you go, the new electric component e-commerce site gives you a fantastic way to cut down on the costs like manpower, travelling fee and human errors. All components purchased come with data-sheets that provide clear part descriptions.