NOR Flash Market Trends After Pandemic Boom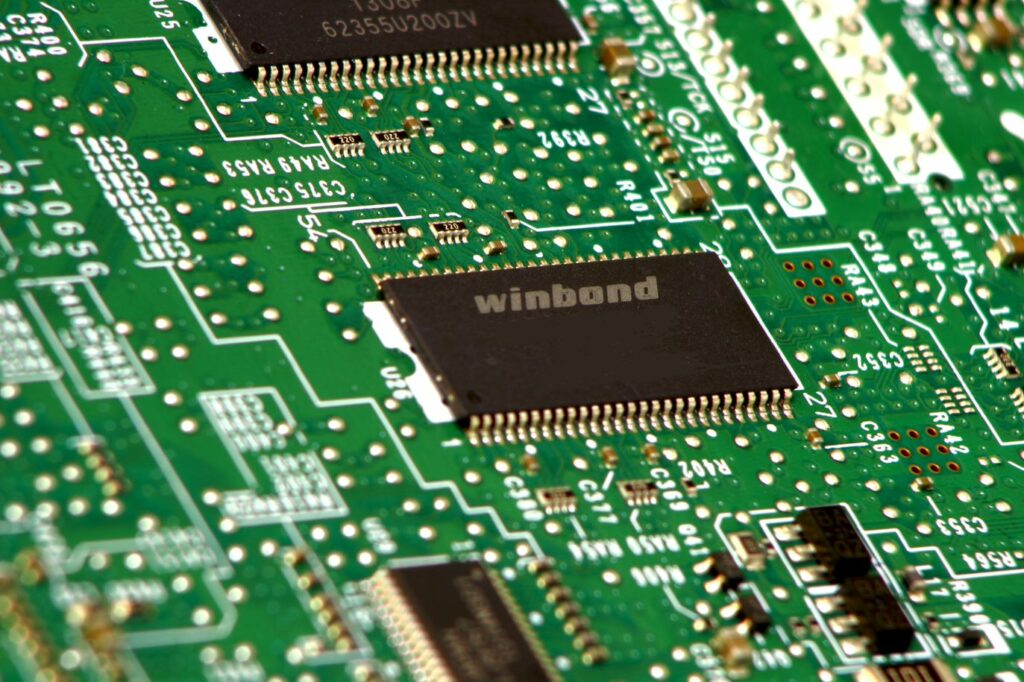 NOR Flash is a kind of non-volatile memory with the ability to retain data when powered-off. Compared to NAND Flash, it has lower standby power, faster read speed, and is more suited to be used for code storage and execution. In general, NOR Flash has a high degree of standardization with a slower technology migration. And its global market size is smaller than other memory types – in 2021, the market size of NOR Flash and EEPROM was about USD 4 billion, accounting for only 3% of the total memory market. However, the market is expanding. According to The Insight Partners, the NOR Flash market will reach $6 billion by 2028, with a CAGR of 14.4% compared to $2.3 billion in 2021.
Currently in 2022, NOR Flash memories have faced a similar situation to other electronic components – low demand and high inventories. In TechNews, Mark Lai, a professional analyst from Taiwan, has pointed out the main causes of the imbalance between demand and supply:
1. Transportation difficulties caused by the pandemic
2. Stockpiling of key ICs
3. Double-booking issues owing to the shortage condition
4. End customers being overly optimistic toward the market
5. The overly optimistic market leading to an overly optimistic stock strategy
This article will go through both the demand and supply side of NOR Flash in 2022 and anticipate the market in the second half of 2022.
Weak Demand on Consumer Electronics
High inflation, complicated politics (such as the Russian invasion of Ukraine), and supply chain bottlenecks have lowered the consumer demand and made 2022 a bad year for electronic device markets. According to Gartner, the shipments of PC, mobile phones, smartphones, and tablets will all decline in 2022.
| PC Type | 2022 |
| --- | --- |
| Consumer PC demand | -13.10% |
| Business PC demand | -7.20% |
Table 1. The change of PC demand in 2022 (Source: Gartner)
| Device Type | 2021 shipments (million of units) | 2022 shipments (million of units) | 2022 Growth |
| --- | --- | --- | --- |
| PC | 342 | 310 | -9.5% |
| Tablet | 156 | 142 | -9.0% |
| Mobile Phone | 1,567 | 1,456 | -7.1% |
| Total Devices | 2,065 | 1,907 | -7.6% |
Table 2. Electronic device shipments in 2021 and estimation in 2022 (Source: Gartner)
For smartphone shipments, a 5-10% decrease is estimated by Gartner, from 1.32 billion units in 2021 to 1.19-1.26 billion units in 2022. The lockdown in China makes the situation even worse, hence, smartphone shipments in China are expected to drop significantly, from 312.9 in 2021 to 286.9 million units in 2022, an 18.3% YoY reduction.
PCs and smartphones are the largest applications for NOR Flash, so their negative growth will severely impact the NOR Flash market in 2022.
Oversupply with High Inventory Level
Continuing the condition of 2022 Q2, the NOR Flash supply for 2022 Q3 is still more than needed. With high inventory levels of 2~4 months, the pricing of NOR Flash remains unstable. Recently, Chinese vendors such as GigaDevice, XMC, ISSI, XTX, and Puya have provided complete line-ups for low-density NOR Flash memories to enhance the global market competition and cause the prices to fall. For some items, Morgan Stanley has estimated a price reduction of more than 10%.
Chinese Vendor
NOR Flash Density
1
GigaDevice
512kb~2Gb
2
XMC
1Mb~256Mb
3
ISSI
512kb~2Gb
4
XTX
2Mb~256Mb (Q4: 512Mb~1Gb)
5
Puya
512kb~128Mb
Others
Boya
512kb~256Mb
CFX
4Mb~128Mb
FudanMicro
512kb~256Mb
Zbitsemi
1Mb~256Mb
Zealcore
512kb~128Mb
Table 3. The NOR Flash density ranges from Chinese vendors (Source: each company)
High-density NOR Flash memories require more advanced technology, so fewer Chinese vendors are competing in this market. The main vendors Micron, Cypress, Winbond, Macronix, GigaDevice and ISSI are capable of producing 512Mb~2Gb NOR Flash. As there is a downside on the consumer products, these vendors are now focusing on high-end products, such as automotive applications.
Automotive System

Requried NOR Flash

Automotive ethernet switch




2Mb~32Mb Quad-SPI NOR Flash

Automotive audio/GNSS
Screen control
In-vehicle camera
Power battery (BMS)



32Mb~128Mb Quad-SPI NOR Flash

mmWave radar
Inertial navigation




64Mb~1Gb Quad-SPI/OSPI NOR Flash

HUD
Lidar
Digital instrument
Autonomous driving controller




128Mb~2Gb Quad-SPI/OSPI NOR Flash

Smart Cockpit Controller
Central Gateway Controller
Table 4. NOR Flash requirement for various automotive systems (Source: GigaDevice, Chasing Securities)

With oversupply and weak demand in the second half of 2022, the pricing of NOR Flash is forecast to fall continuously. Among them, that of low-density NOR Flash memories will decrease more than others since many Chinese vendors are already in this market.
Find More Winbond NOR Flash at TECHDesign
As mentioned above, customers no longer need to worry about stock availability of NOR flash, and moreover, it is even expected that there will be lower prices for low-density NOR flash under the fierce market competition. Visit TECHDesign now and enjoy NOR flash products with reasonable prices from our leading supplier Winbond.