Top 3 Trends in Electric Vehicles: How Tesla is Leading the Way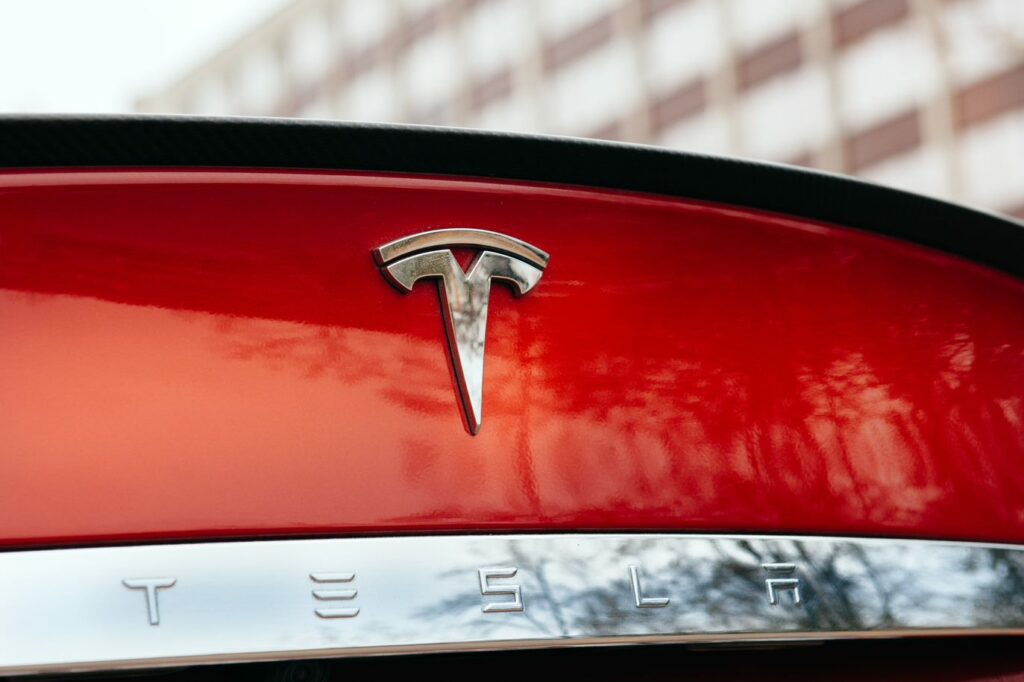 The energy crisis and environmental protection consciousness are fueling the global electric vehicle market to multiply. According to International Energy Agency (IEA), sales of electric vehicles have reached 6.6 million in 2021 and 2 million in 2022 Q1. By the end of 2021, the total number of electric cars on roads reached 16.5 million.
2022 will be another happy year for electric vehicles. Research and Markets has projected that 8.15 million electric cars will be sold in 2022 and 39.2 million in 2030, with a CAGR of 21.7%.
This article will analyze the top 3 trends in electric vehicle development and introduce several related solutions for electric vehicle applications. It will also show how Tesla is leading the way in each trend.
Trend 1: Software-defined Vehicles with Better Integrated Hardware
Software-defined vehicles (SDV) have been a growing trend in the vehicle industry, with electric vehicles serving as the pioneers. A software-defined vehicle refers to everything in the car being managed by software and upgraded through OTA (Over-The-Air), such as security features, power supply control, brake control, etc. The concept of SDV was already present in 2012 when Tesla came into the market. Following Tesla, other large automakers such as General Motors, Mercedes-Benz, and Blackberry are all strengthening their software development capability. Overall, software development and simulation have become an essential procedure for vehicle design.
To realize outstanding software development, the hardware components of control modules should be better integrated and standardized. Take Tesla Model 3 as an example. Only 5 circuit boards are used to control the whole vehicle. It indicates the remarkable ability of hardware integration. Model Y used more electronic components in its body control module (BCM) than Model 3, with its back being implemented with semiconductors. It is foreseen automakers will keep integrating functions in the same-sized circuit boards.
In addition, Tesla also applied many passive components to its AP controller to ensure driving safety. You can also find Walsin automotive grade MLCCs at TECHDesign, including the MG and MT series. The MG series has a wide variety of sizes (0402~1812), high capacitance, lead-free termination, and a reliable design. It is suitable to use in non-driving sections without AEC-Q200 certification. The MT series has various sizes from 0201 to 1210, a capacitance of 0.1pF~2.2uF, and an operating voltage of 10V~1000V. Most importantly, it is AEC-Q200 compliant with high quality.


(a)


(b)
Fig. 1 Walsin (a) MG and (b) MT series (Source: TECHDesign)
Trend 2: Reliable Battery Management System Controlling Denser Batteries
An efficient battery management system (BMS) is challenging to achieve. First, lithium-ion batteries require very precise conditions in terms of temperature and voltage to operate safely and effectively. Second, different batteries work at different voltages and temperatures. It means the safety working window for all the batteries is very narrow. However, Tesla overcame these difficulties and developed a reliable battery management system to manage the batteries. Its Model S uses 7,104 18650 battery cells and maintains a stable temperature while charging.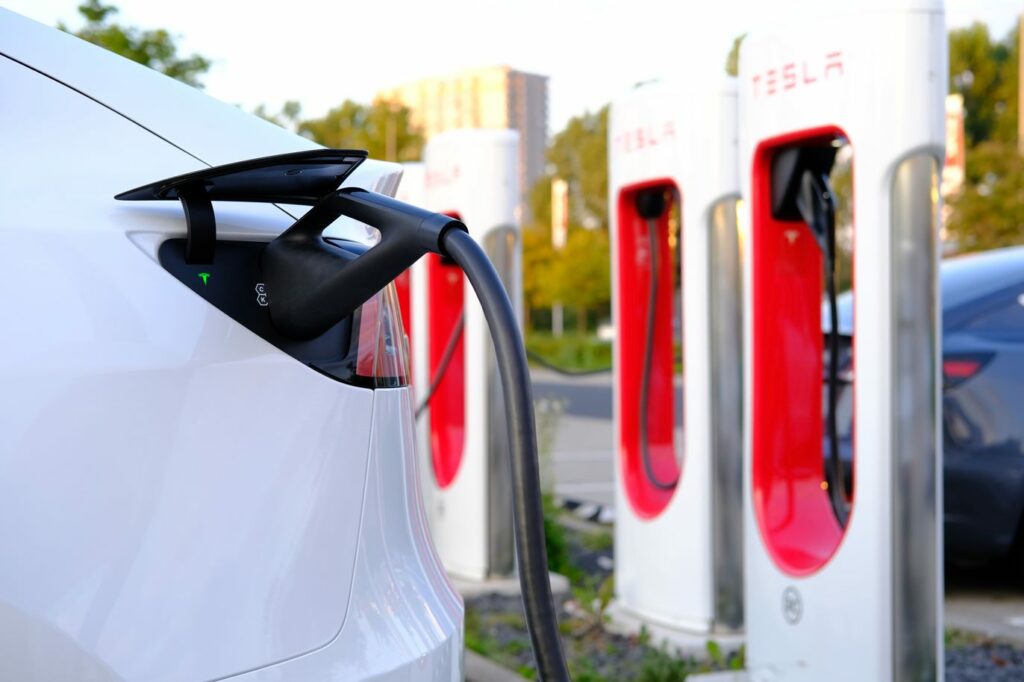 In the future, proper management of batteries will still be a vital issue for automakers. On the other hand, batteries will continuously get denser in order to extend the range of EVs. Automakers are changing the number of battery cells in a battery and using denser batteries instead. From Model S to Model 3, Tesla changed 7,104 units of 18650 to less than 5,000 units of 2170 batteries (with 4416 cells for long range, 3684 cells for mid-range, and 2976 cells for standard range). The denser batteries reduce the battery quantities in a vehicle and make it easier to manage the battery system. Hence, denser batteries have become another important trend for electric vehicle development.
Relays can be used as switches in battery management systems, and Toward opto-MOSFET relays at TECHDesign are certified with AEC-Q101. They are small, light, fast, and silent with low driving current and high operating voltage, which are suitable for automotive applications.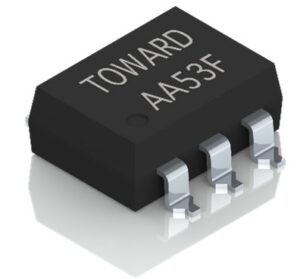 Regarding battery charging, the need for outside charging stations will rise with the increase of electric vehicles. PANJIT FREDs and SiC diodes are suitable for EV charging, and REYAX RFID modules are ideal for electronic identity verification.

| Block | Topology | PANJIT Devices |
| --- | --- | --- |
| 3-Phase PFC | Vienna PFC | FRED 1000V/1200V |
| | | SiC Diode 1200V |
| 2nd Rectifier | Full Bridge Rectifier | FRED 600V/1200V |
Table 1. PANJIT solutions for EV charging circuits (Source: PANJIT)
Trend 3: SiC MOSFET and Si IGBT Complementing Each Other
Compared with Si, SiC material has a wider bandgap, better thermal conductivity, higher breakdown electric field, and faster electron velocity. Accordingly, these features bring lower leakage current, cooler operating temperature, less electrical resistance, and higher switching speed. Low leakage current benefits power efficiency; reduced electrical resistance shrinks the component size; high switching speed makes SiC work at a higher frequency.

After Tesla replaced Si IGBT with SiC MOSFET in its Model 3/Y inverters, the power density rose. Along with the upgrade of other components, the efficiency of Model 3/Y's driving system can reach as high as 89%. As using SiC MOSFET is beneficial for electric vehicles, several other automakers such as BYD, NIO, Jaguar Cars, and Land Rover have followed in Tesla's footsteps to develop SiC technology.
However, automakers still need to conquer the manufacturing challenges and high cost of SiC MOSFET, so Si IGBT will not be entirely replaced in the market. As a result, SiC MOSFET and Si IGBT will complement each other for efficiency and cost balance.
Here is an example of SiC usage: Toward opto-MOSFET relays mentioned above used SiC MOSFET for better performance with the robust capability to sustain as high as up to 3300V voltage operations. Moreover, PANJIT's new SiC MOSFET for EV applications will soon be put in mass production in 2023 Q2.
Find More Automotive-related Components at TECHDesign
The global market for electric vehicles is rising continuously. MLCCs of the MG/MT series from Walsin and the opto-MOSFET relays from Toward can be applied to electric cars. In addition, solutions like FREDs, SiC diodes from PANJIT, and RFID modules from REYAX are suitable for EV charging applications. The best thing is that you can find all of them at TECHDesign, come check them out now!