Supplying the Electronics Industry in the Post-Pandemic Era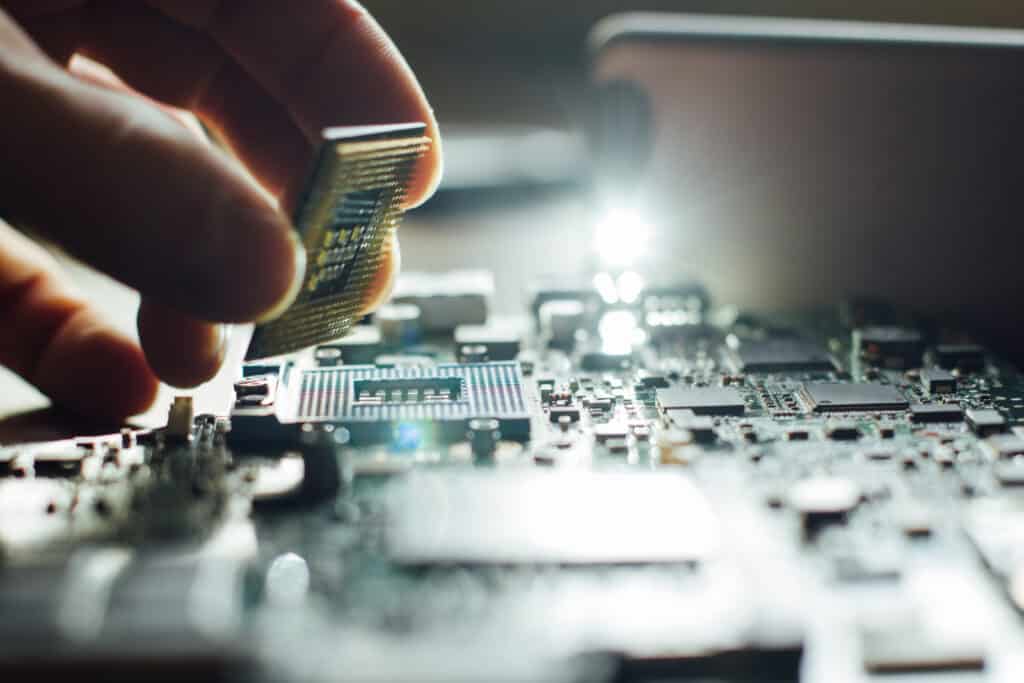 Manufacturers have responded to new problems ranging from shifting demand and labor constraints to global supply chain issues. Now that the majority of the restrictions have been lifted, it's time to assess what has changed and how the system might become more resilient.
Supply Chain Disruptions and Difficulty Sourcing Components
As a result of the outbreak, manufacturers have experienced a five-week shipment delay from their suppliers. According to chipmakers and electronics manufacturers, the semiconductor shortages could last through 2022 and the US Chamber of Commerce has stated that automakers are anticipated to lose $210 billion in revenue due to chip shortages last year.
Businesses are now attempting to adjust to new ways of living and working in the post-pandemic environment. Therefore, it is essential for the electronics sector to also assess what has changed and how it might become more resilient to future challenges.
Increased Use of the Online Marketplace
Even before the epidemic changed people's shopping habits, that the electronics industry had attracted online sales and the acceleration of ecommerce throughout the globe over the course of the pandemic has been hard to ignore. As consumers shopped online, often out of necessity, brands have been forced to rapidly change their strategies as a result. This phenomenal expansion of ecommerce in the past two years has increased the necessity for B2B businesses to also move their focus online.
The market for electronics is expected to be driven by the planned development of smart cities, innovations in electronic products such as 4G and 5G, growing demand for wireless audio devices and smart TVs, rising demand for electronic components in display devices, increasing adoption of the internet of things (IoT), and increasing demand for smart home products. The global electric vehicle motor market alone has also been anticipated to grow with a growth rate of more than 41.30% over the period 2019-2026. The advantages of the online electronic component marketplace become more obvious as it matures and adapts to this increased demand.
Advantages of the Online Marketplace
• Online marketplaces provide a straightforward way to evaluate prices and products.
• It's easier to get the best bargain when you have access to the most up-to-date information on pricing and availability and from multiple sources.
• Suppliers and buyers have more options to form new trading alliances, either inside their own supply chain or across supply networks.
• Because online marketplaces work exclusively with suppliers whom they have already verified, their e-commerce websites provide a level of trust for buyers.
Increased Demand in the Electric Vehicles Industry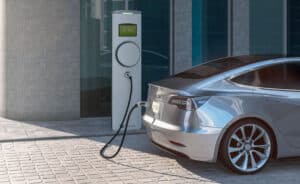 At the same time that the online marketplace is being pushed to evolve to accommodate demand in existing sectors, it is having to also manage the ramped up demand from the automotive sector.
• Varied automotive products, such as navigation control, entertainment systems, and collision detection systems, utilize semiconductor ICs with various functionality.
• As a result, the semiconductor sector is expected to gain from the future of networked and autonomous vehicles.
Automobile electrification and automation are major industry drivers, resulting in a boom in semiconductor wafer consumption. Various automobile components, such as navigation control, entertainment systems, and collision detection systems, rely on semiconductor ICs with varying capabilities. Vehicle sales are influenced by the existence of these features. The spike in public demand for autonomous vehicles is the main driver of the market's expansion. Furthermore, the implementation of strict government laws for driver safety and security is another aspect contributing to the market's good outlook. Additionally, the growth of the market is accelerated by the expansion of IoT in the automobile sector.
In recent years, advanced technologies such LiDAR sensors, and ADAS (Advanced Driver Assistance Systems) have become more widely used in mass production of automobiles. 3D mapping applications, electric car batteries, and augmented-reality technologies such as head-up displays have all improved. Furthermore, 5G networks have paved the way for the next generation of mobility solutions in the industry. Sales of ADAS are likely to increase in the future, mainly to increased demand for safety features that help drivers avoid crashes and accidents by delivering technologies that warn them to possible concerns (or to avoid collisions by implementing safeguards and taking control of the vehicle).
Furthermore, for consumers used to great user experiences, networked vehicles are key determinants. As a result of these expectations, infotainment systems have evolved from bulky, purpose-built devices to streamlined, networked, upgradeable, and integrated platforms, requiring the latest technology-featured semiconductors. As a result, the semiconductor sector is expected to gain from the future of networked and autonomous vehicles. However, challenges relating to design complexity are adversely affecting market expansion.
Concerns & Challenges
Consumer expectations for future technological advancements to lower car prices and increase range are among the challenges facing the automotive industry. These include decreased purchasing power as a result of COVID-19, improvements to charging infrastructure, and consumer expectations for future technological advancements to lower car prices and increase range.
Supply chains must be made more resilient, and downtime in the event of a disruption must be minimized. TECHDesign's suppliers understand the importance of appropriately interpreting demand/trends and allocating resources to meet those demands.
A Complete and Strategic Solution
Three critical components of our strategy to assist industry partners are technology-driven platforms, secure dispatch infrastructure with high availability, and service teams dedicated to speed and flexibility.
TECHDesign made efforts in establishing itself as a service platform even before the COVID-19 outbreak or the present issues affecting the sector today. A tried-and-true marketplace helps electronics manufacturers manage inventory shortages, capacity bottlenecks, and excessive customer demand.
We always welcome your feedback and invite you to contact TECHDesign so that we can connect you with hardware designers, industrial designers, solution providers and reliable hardware vendors across the world.