Top 3 Semiconductor Trends in 2023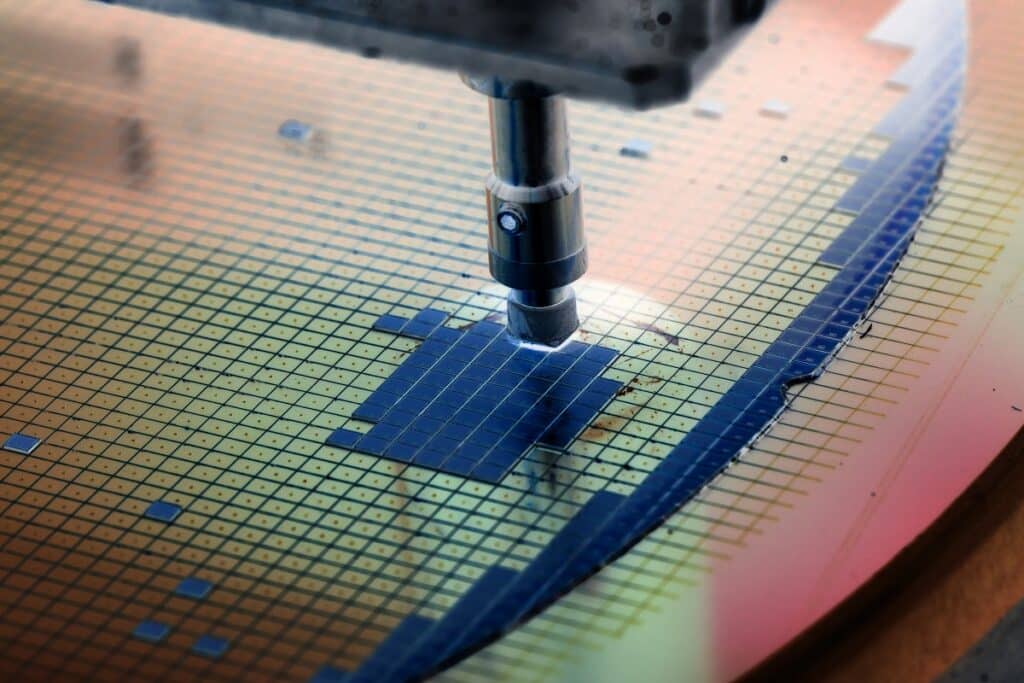 Opposite to the flourishing prosperity in the past 18 months, the global semiconductor industry is facing an excess of supply in 2022 2H. This is because the industry is negatively affected by the low demand for consumer electronics, high inflation, and rising interest rates. Compared to the 26.3% growth in 2021, Gartner has predicted a 7.4% growth in 2022 and a 2.5% decline in 2023 in the semiconductor sector.
| Year | 2021 | 2022 | 2023 |
| --- | --- | --- | --- |
| Global semiconductor revenue (USD billion) | 595.2 | 639.2 (E) | 623.1 (F) |
| Growth rate compared to the previous year | 26.3% | 7.4% (E) | -2.5% (F) |
Table 1. Global semiconductor revenue from 2021 to 2023 (Source: Gartner)
The top 3 semiconductor trends will be discussed:
• Consumer electronics facing low demand
• Automotive Chips fueling semiconductor growth
• The US-China chip war continuously harming the industry
1. Consumer Electronics Facing Low Demand
The sluggish demand for consumer electronics, including smartphones, PCs, and tablets, has brought a downturn in the semiconductor industry. According to IDC, global shipments of smartphones in 2022 are estimated to be 1.27 billion units, with a 6.5% YoY decline. For personal computing devices, IDC also points out that global shipments of PCs and tablets will decrease 12.8% and 6.8% to 305.3 million and 156.8 million units, respectively.
| Consumer electronics | 2022 shipments (units) (E) | Growth rate compared to 2021 |
| --- | --- | --- |
| Smartphones | 1.27 billion | -6.5% |
| PCs | 305.3 million | -12.8% |
| Tablets | 156.8 million | -6.8% |
Table 2. 2022 shipments of global consumer electronics (Source: IDC)
This reduction has brought up a pessimistic perspective on the semiconductor sector. As a result, people are sitting on the fence to see how iPhone 14 performs. Although the demand for iPhone 14 and 14 Plus is lower than expected (from 96 to 90 million units), demand for iPhone 14 Pro and 14 Pro Max is rising. The well-known Apple analyst Ming-Chi Kuo has pointed out that the shipments of iPhone 14 Pro are forecast to grow by 10% in 4Q22, coupled with the iPhone 14 Pro Max and iPhone 13 orders, which may balance the iPhone 14 and 14 Plus cuts. That is to say, people are waiting to see if the iPhone 14 is capable of turning the situation around.
From IDC's perspective, in 2023, the PC and tablet market will still be a downturn, and a 2.6% decline rate is estimated. Luckily, the smartphone market, although far from the 24.5% growth rate in 2021, is forecast to remain positive at 5.2% in 2023.
2. Automotive Chips Fueling Semiconductor Growth
Contrarily, automotive chips have become the driving force to fuel semiconductor growth. According to McKinsey, this market will grow from USD 42 billion in 2021 to USD 125 billion in 2030, at a high CAGR of 13%. The growth momentum includes power control, central control, environmental perception, Internet of Vehicles, audio and video, AI functions, and so on. Besides, the demand for automotive chips with advanced processes is growing at a CAGR of 24% in the coming ten years, as solid computing power is needed for advanced functions such as self-driving, ADAS, and real-time road monitoring.
In the future, automotive OEMs may directly collaborate with foundries. As a result, it becomes trending for them to skip Tier 1 & 2 and participate in the supply chain. For instance, Volkswagen has already started interacting with chip designer Qualcomm and foundries like TSMC and Global Foundries. In addition, automakers are investing in self-designed chips to have more control over semiconductor devices.

3. The US-China Chip War Continuously Harming the Industry
The chip war between US and China continues to get fierce. Earlier in August, the Biden administration announced the CHIPS and Science Act to protect technology development in the US. This law emphasized how essential it is to strengthen the US's ability of supply chain management and domestic manufacturing, and not rely on other countries. The critical information is:
– US provides around USD 52 billion in funds to companies that invest in American semiconductor manufacturing, including Nvidia, Intel, TSMC, Samsung, and others.
– Companies that receive funds shall not develop the latest technologies or expand advanced chip capacity in China for ten years.
– US customers are asking for a "certificate of origin" to prevent semiconductors made in China.
Actually, China owns a sizeable domestic market that most tech companies cannot survive without. Besides, it has been putting a lot of effort into reducing its dependence on Western countries.
As the most prominent tech giants in the semiconductor industry, US and China refuse to give way to each other, and companies are forced to choose either side for cooperation. The deglobalization inevitably impacts industry efficiency. This war will persist in 2023, and all the participants in this industry will be severely affected.
Conclusion
2023 may not be a positive year for the global semiconductor industry. Demand for consumer electronics will remain low, the US-China chip war will go on, and high inflation will continue. Fortunately, automotive chips play a strong growth momentum to fuel semiconductors. In 2023, the semiconductor market is predicted to decrease slightly by 2.5%; hopefully, 2024 will be a better year.
Visit TECHDesign to select the semiconductor you need.