Unraveling the Latest Wi-Fi Standards: Exploring Wi-Fi 6E and Wi-Fi 7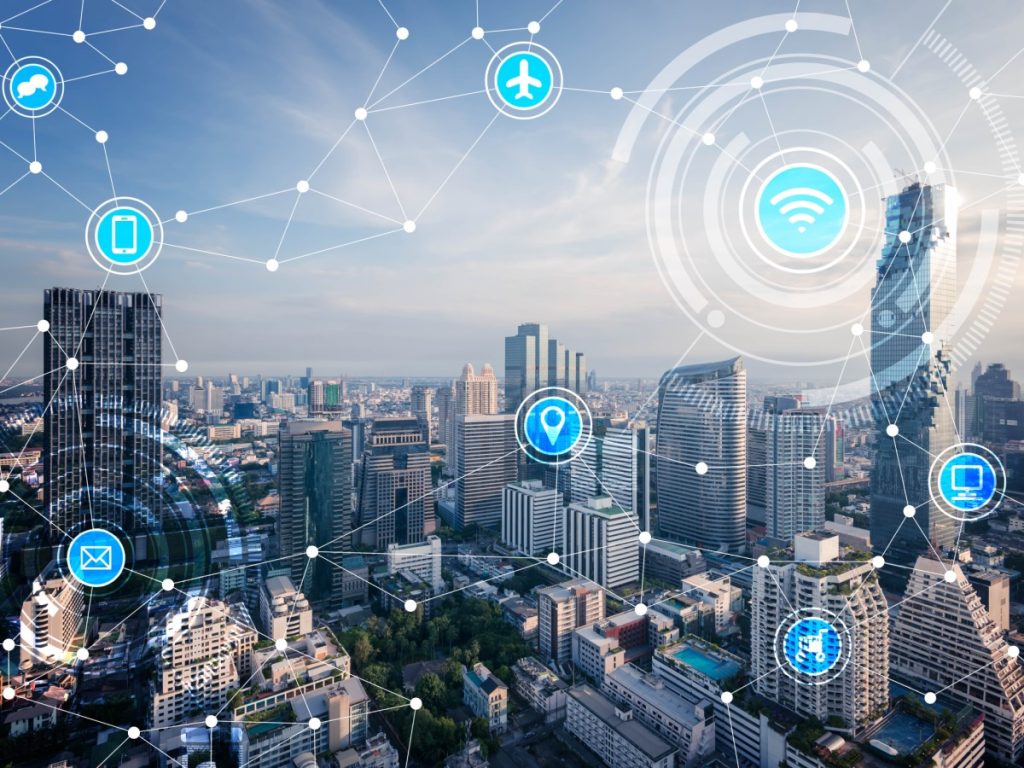 In today's interconnected world, Wi-Fi has become an indispensable part of our lives. Whether it's streaming high-definition videos, conducting business meetings, or simply browsing the web, we rely heavily on wireless internet connectivity. The evolution of Wi-Fi standards has paved the way for faster and more reliable wireless connections; up to three times faster speeds and more robust connectivity in diverse environments by way of improved QoS performance. In this article, we will delve into the latest advancements in Wi-Fi technology, focusing on Wi-Fi 6E and Wi-Fi 7, and discuss the myriad benefits they bring to users.
It's essential to first comprehend the underlying principles of Wi-Fi technology in order to fully appreciate the developments made in this field. A set of protocols known as the Wi-Fi 802.11 standard describe wireless local area networks (WLANs). The 802.11 standard has undergone several iterations over time, each with better functionality and added capabilities.
Introducing Wi-Fi 6E
Wi-Fi 6E, also known as 802.11ax, represents the most recent iteration of Wi-Fi technology. The "E" in Wi-Fi 6E stands for "Extended" and refers to the utilization of the unlicensed spectrum in the 6 GHz frequency band. This additional spectrum allocation provides more channels for wireless communication, leading to reduced congestion and increased network capacity.
Benefits of Wi-Fi 6E
1. Super Fast Speeds: Wi-Fi 6E delivers unprecedented speeds (up to 9.6 Gbps), making it ideal for bandwidth-intensive applications such as 8K video streaming, virtual reality, and cloud gaming. With its wider channels and increased capacity, users can experience a significant boost in network performance, ensuring smooth and uninterrupted connectivity.
2. Lower Latency: Wi-Fi 6E reduces latency, enabling near-instantaneous communication between devices. This is crucial for real-time applications like video conferencing and online gaming, where even the slightest delay can hamper the user experience. By minimizing latency, Wi-Fi 6E enhances responsiveness and ensures a seamless connection.
3. Improved Efficiency: Wi-Fi 6E introduced advanced technologies such as Orthogonal Frequency Division Multiple Access (OFDMA) and Target Wake Time (TWT). OFDMA allows for more efficient data transmission by dividing channels into smaller sub-channels, enabling multiple devices to communicate simultaneously. TWT improves battery life in connected devices by scheduling their wake and sleep times, resulting in energy savings.
4. Enhanced Capacity: While Wi-Fi 5 operates in the 5 GHz frequency band, Wi-Fi 6 introduced support for both the 2.4 GHz and 5 GHz bands, effectively doubling the available spectrum. This new standard accommodates a larger number of connected devices without sacrificing performance. This is particularly beneficial in dense environments such as offices, stadiums, and airports, where multiple devices simultaneously connect to the network. Users can expect a significant reduction in congestion, ensuring a smooth and seamless connectivity experience.
Unveiling the Next Generation: Wi-Fi 7
Wi-Fi 6E may be the latest Wi-Fi standard available today, industry experts are already looking ahead to the future with the development of Wi-Fi 7, also known as 802.11be. Although Wi-Fi 7 is still under development and not yet widely available, it promises to revolutionize wireless connectivity even further. The following table provides an overview of the technical difference between Wi-fi 6 and 7 at a glance.
| | Wi-Fi 6 (802.11ax) | Wi-Fi 7 (802.11be) | Wi-Fi 7's Advantages |
| --- | --- | --- | --- |
| Frequency Band | 2.4 GHz and 5 GHz | 2.4 GHz, 5 GHz, and 6 GHz | Wi-Fi 7 introduces the 6 GHz frequency band, providing additional spectrum for improved performance and reduced congestion. |
| Maximum Speed | Up to 9.6 Gbps | Up to 30 Gbps | Wi-Fi 7 offers significantly higher maximum speeds, enabling faster data transfer rates and improved network performance. |
| Channel Width | 20 MHz, 40 MHz, 80 MHz, 160 MHz | 20 MHz, 40 MHz, 80 MHz, 160 MHz, 320 MHz | Wider channel widths, including support for 320 MHz, allowing for increased data throughput and higher capacity. |
| Spatial Streams | Up to 8 | Up to 16 | A higher number of spatial streams, enabling more concurrent data transmissions and improving overall network efficiency. |
| Modulation | 1024-QAM | 4096-QAM | A more advanced modulation scheme, allowing for higher data rates and increased spectral efficiency. |
| MIMO | Up to 8x8 | Up to 16x16 | A higher-order MIMO configuration, facilitating better signal quality, improved coverage, and higher data throughput. |
| Multi-User Support | OFDMA, MU-MIMO | OFDMA, MU-MIMO | Both Wi-Fi 6 and Wi-Fi 7 support multi-user technologies, enabling simultaneous data transmission to multiple devices and enhancing network efficiency. |
| Target Wake Time (TWT) | Supported | Enhanced support | Enhanced TWT capabilities, further optimizing power efficiency by allowing devices to negotiate wake times more effectively. |
| Beamforming | Improved | Enhanced | Enhanced beamforming techniques, improving signal strength, range, and overall network performance. |
| Backward Compatibility | Yes, with previous Wi-Fi standards | Yes, with previous Wi-Fi standards | Both Wi-Fi 6 and Wi-Fi 7 are designed to maintain backward compatibility with earlier Wi-Fi standards, ensuring interoperability with existing devices. |
| Power Efficiency | Improved | Enhanced | Even greater power efficiency, resulting in extended battery life for connected devices. |
| Range | Similar to Wi-Fi 5 | Similar or improved compared to Wi-Fi 6 | Wi-Fi 7 is expected to maintain or improve upon the range offered by Wi-Fi 6, ensuring reliable connectivity over larger areas. |
| Security | WPA3 | Enhanced security features | Enhanced security features beyond WPA3, offering improved protection against potential threats and vulnerabilities. |
Exploring Wi-fi 6E and Wi-fi 7
Anticipated Benefits of Wi-Fi 7
1. Even Faster Speeds: Wi-Fi 7 aims to deliver mind-boggling speeds that surpass the capabilities of its predecessors. With its support for multi-gigabit data rates, users can expect lightning-fast downloads, seamless streaming, and instantaneous file transfers.
2. Enhanced Range: Wi-Fi 7 is expected to offer improved coverage and range compared to previous Wi-Fi standards. This is achieved through the use of innovative techniques such as beamforming, which focuses the signal directly towards the intended recipient, reducing signal loss and increasing range.
3. Increased Efficiency: Among its most intriguing developments is the Multi-Link Operation (MLO) feature. Unlike previous Wi-Fi standards that establish connections between devices on a single band, MLO leverages multiple bands to establish connections. This means that Wi-Fi 7 can efficiently utilize available spectrum, optimizing network performance and reducing interference. Through advanced techniques like Advanced Channel Sharing (ACS), Wi-Fi 7 dynamically allocates channels, ensuring an unprecedented level of efficiency. With MLO and ACS at its core, Wi-Fi 7 opens up new possibilities for more reliable wireless connections, setting a new standard for the future of wireless technology.
4. Greater IoT Support: With the proliferation of Internet of Things (IoT) devices, Wi-Fi 7's superior speeds, increased capacity, advanced modulation, enhanced power efficiency, extended range, and heightened security make it a more capable and reliable choice for cloud/edge computing, Industrial IoT, immersive AR/VR, interactive telemedicine, and other IoT-driven environments, delivering seamless and immersive experiences while meeting the demanding requirements of these applications.
Wi-Fi 7: Unleashing the Future of Wireless Connectivity
As technology advances at an unprecedented pace, the arrival of Wi-Fi 7 should be highly anticipated and is set to debut in the very near future.
One of the key advantages of Wi-Fi 7 is its backward compatibility, providing a seamless transition for those already utilizing Wi-Fi 6E systems. By investing in a Wi-Fi 7 router, users can enjoy immediate functionality while ensuring their setup is future-proofed for the forthcoming wave of Wi-Fi 7-enabled devices.
The benefits of Wi-Fi 7 are truly transformative. With faster speeds, reduced latency, improved efficiency, and increased network capacity, users can expect a whole new level of performance and reliability. Whether it's streaming high-definition content, engaging in bandwidth-intensive gaming, or connecting multiple devices simultaneously, Wi-Fi 7 sets the stage for unparalleled connectivity experiences.
The potential for creativity and life-changing experiences as we enter this new era of wireless technology is limitless. Prepare to embrace the future of connectivity with Wi-Fi 7, which redefines how we connect, communicate, and cooperate in our increasingly connected world through faster speeds, improved efficiency, and seamless interoperability.